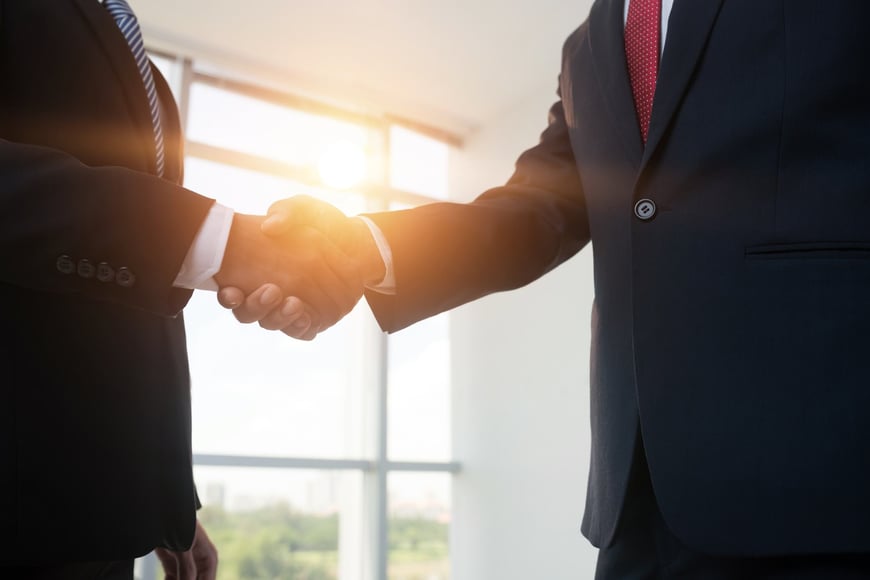 If you think outsourcing is out of the big picture, think again. The reality is, outsourcing finance and accounting functions remains buoyant. According to the Finance & Accounting Outsourcing (FAO) Annual Report 20141 of the renowned research firm Everest Group, finance and accounting outsourcing has increased by 7 to 8% in the past year.
This data tells us that an increasing rate of entrepreneurs is turning to outsourcing for the effective management of their business finances. In fact, your competitors just might be dipping a toe into outsourcing at this very moment.

If your competitors are joining the outsourcing bandwagon, they might outpace you sooner than you think. Can you afford to lag behind? Of course you can't. Read on to find out how outsourcing can help you keep up:
1. Time efficiency
Deciding to outsource your accounting and bookkeeping operations gives you more time to focus on your company instead of fretting over your critical business numbers. Besides, don't you think shifting tasks - from crunching the numbers to keeping an eye on your inventory and expanding your client network – is a little too distracting? Outsourcing gives you the opportunity to spend time wisely.
2. Cost reduction

Among other things, remote accounting services can help you save costs. Running a business doesn't come cheap. But you have the option to cut down on overhead costs and employees' wages through outsourcing. After all, the rate of an outsourced accountant is significantly cheaper than hiring your very own bean counter.
3. Experience and expertise

An outsourced accounting staff has the skills and expertise that can put your business at a definite advantage. Since these professionals typically deal with other clients, you have the guarantee that they are fully-capable of maintaining your books and interpreting your financial data seamlessly.
4. Business emphasis

If your accounting tasks are too complex but you are hesitant to outsource, the tendency is that you end up asking your other employees to help you sort your books. If they are not familiar with bookkeeping tasks, helping you update your books may distract them from their own duties and responsibilities. But if you switch to outsourcing, your employees can focus more on their own tasks.
5. Access to modern tools

Outsourcing opens doors to modern tools such as cloud technology. By outsourcing your finance and accounting services, you can explore cloud accounting more thoroughly and find out which cloud accounting tool best suits your business. If built-in time sheets and inventories are important for your business, you can take a look at QuickBooks Online. In case you need multiple users with different permission levels, Xero might be a better option for you.
Patronizing remote accounting services can do wonders for your business. It doesn't just help you save costs, it also gives your company its much-needed flexibility.
Are you eager to experience what outsourcing can do for your business? Don't plunge into it just yet. For more information about outsourcing finance and accounting services, contact us here.
--
Source: https://research.everestgrp.com/Product/EGR-2014-1-R-1108/Finance-and-Accounting-Outsourcing-FAO-Annual-Report-2014-Tran