ABOUT US
Careers with D&V Philippines
Our people are our most important resource in delivering the best finance and accounting services, that's why we invest in their growth and development. We unlock new roles and expand their capacities in the company because we believe that they're more than our employees —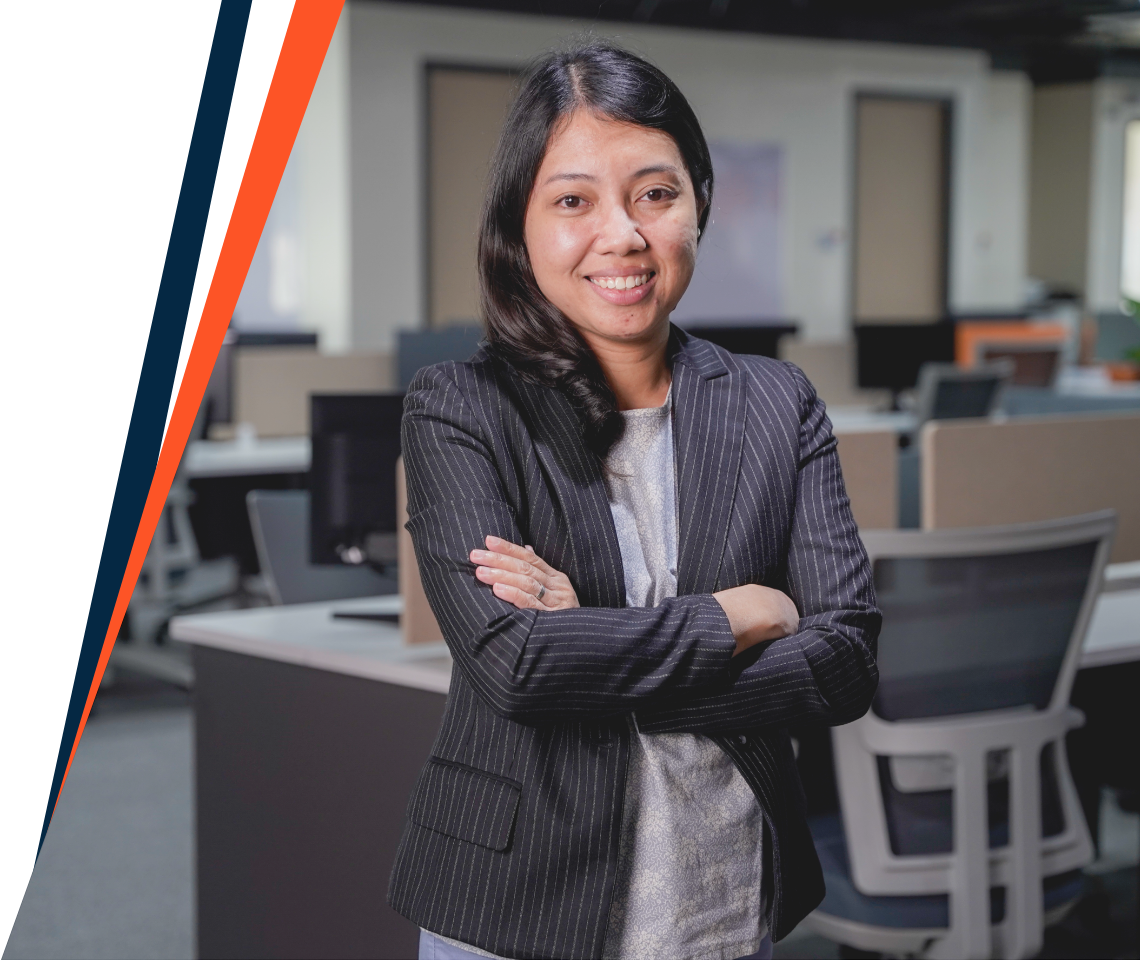 With D&V Philippines, they're our partners.
Let's take your accounting career to new heights.
Be a part of our growing community of competitive professionals. Get first-hand experience working with accounting experts and finance leaders, immerse yourself in various industry practices and upgrade your F&A skillset along the way.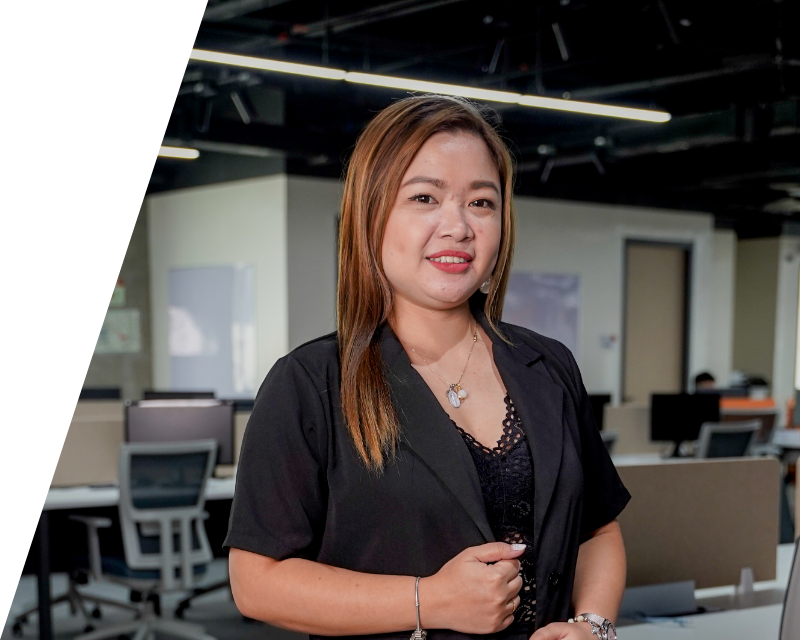 You're an accountant. An analyst. A paraplanner. An auditor. A bookkeeper. A consultant.
As a part of our diverse team, you'll find yourself working together with goal-driven, experienced professionals whom you'll learn a lot from, while advancing your ranks on the corporate ladder.

Whether you're a fresh graduate straight from the university, a licensed accountant or a seasoned F&A practitioner, we're prepared to give you a noteworthy experience of building your career — not just your job — here in D&V Philippines.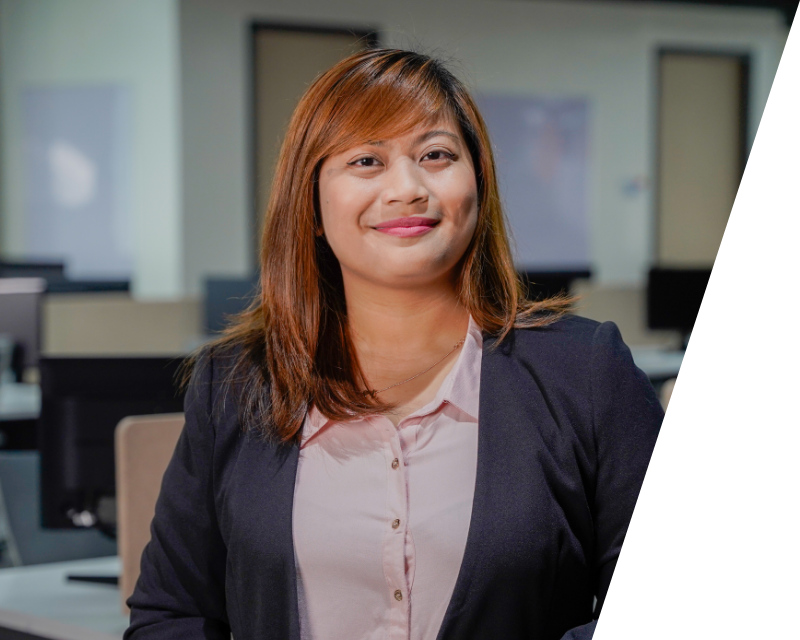 Why work with us
Aside from the superb hands-on work experience, you'll also be enjoying these benefits and perks when you become a part of our team.
Flexible Hybrid Working Setup
Travel Opportunities
CPD Training Assistance Program
Competitive Market-rate Salaries
Non-taxable Allowances
Performance Bonus
HMO And Life Insurances
Parent-friendly Facilities
Travel opportunities for training and events participation
People Engagement Activities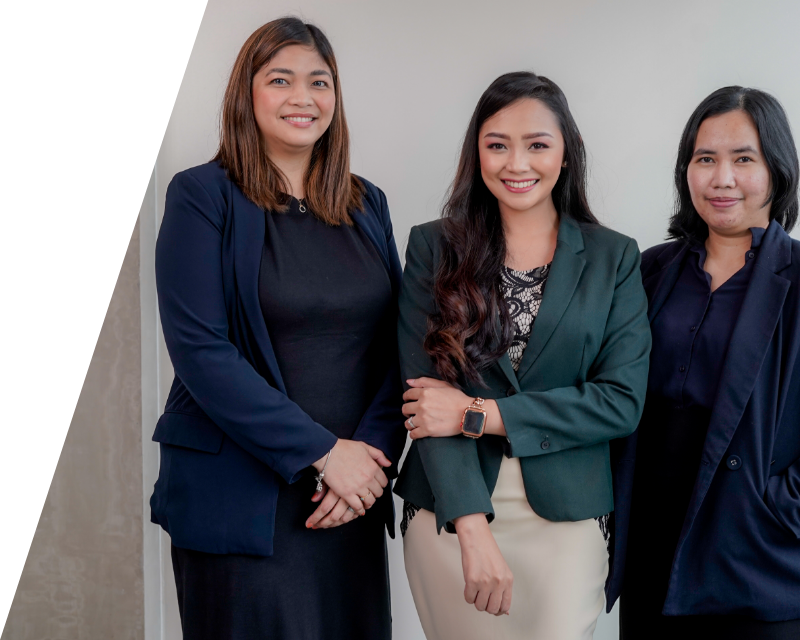 TESTIMONIALS
What our alumni has to say
We have nurtured many professionals under our wing, and a number of them have pursued different paths when they parted ways from us. Here are some of the inspiring stories of our former employees, their thoughts about their D&V Philippines journey and how their stint prepared them for their bigger goals after their D&V Philippines career.
Malou joined D&V Philippines in March 2012. In October 2015, she left to join Ernst & Young Dublin as an audit manager.
There was never a boring day for Malou at D&V. "Every day was a challenging and productive one," she shares. As a Director, she found it challenging to have difficult and demanding clients. Meanwhile, managing a "great team with great minds," gaining friends, meeting her client in the Netherlands, and meeting Stefan (our CEO) are what she considers to be her best experiences here.
Overall, Malou is grateful for the training she has received from D&V, where she learned how to manage a large team, manage expectations, and maintain good client relationships. In addition, having clients from different cultures have helped her prepare for her current role.
"It made me comfortable already to deal with people [of other] cultures. It's easy for me to fit in and excel in my job even I'm surrounded by people from other countries," she explains.
MALOU
Nina joined D&V Philippines in June 2014. In April 2017, Nina was offered a role in Sydney by one of our clients. As a Xero Specialist, she handles record-keeping for several franchise offices of Australia's largest real estate group.
As an Associate Director at D&V, Nina's work had not been without challenges. First, she found the need for continuous learning a welcome challenge. She tells us, "I always have to improve and it is never ending."
Nina describes a day at D&V as happy, exciting, and sometimes exacting. She tells us, "D&V creates an environment that turns challenges into enjoyable experiences."
"Apart from the training and knowledge that I acquired from D&V and my client, the support I received from everyone in the office plays a very important role, too, to prepare me for the next phase," she shares. For Nina, her supportive family at D&V has given her the confidence to face the next stage of her career.
NINA
Mark joined the company in June 2015 and left in September 2017. At present, he is an Accounting Manager in the Netherlands. He works on business-related controls and business process improvements. He also manages the day-to-day accounting procedures for the company, including processes handled by D&V Philippines.
Being a part of D&V has helped Mark grow as a professional. As a Senior Associate at D&V, Mark acquired the technical skills that he needed for his current position. He explains that to execute his tasks, he needs to be independent, a personality trait that his former supervisor at D&V taught him.
For Mark, a day at D&V "feels like a feast day." On a busy day, his team keeps the mood light by throwing jokes around, having Zumba classes, and celebrating events such as birthdays and anniversaries. They do these without compromising the quality of their deliverables.
MARK
Adel joined D&V Philippines in February 2018. In October of the same year, she transitioned to a bigger role in a Big Four firm based in the UK. As a member of the Audit and Assurance group, she handles financial audit engagements and conducts field work as part of the audit processes.
For Adel, her experience at D&V has been rewarding. Here she met many individuals who put a premium on the morale of their colleagues, especially the management team. Although she found some of her clients' tasks to be challenging, her colleagues were ready to offer help when needed as she learned the ropes.
Her role at D&V has been both challenging and fun, as she was able to explore the "other side of the fence." Having previously worked on financial audits, her job at D&V has given her a clearer picture of how the accounting process works. This experience helps her give more valuable insights to her clients, particularly on how can they improve on specific financial processes and controls.
Working at D&V Philippines has been a rewarding journey for many Filipino accounting professionals. Whether you are a young or a seasoned accountant, you will be given every opportunity to advance your career and upgrade your skills here.
ADEL
How to be a part of the team
Curious to know how our recruitment runs? Here's the step-by-step approach of our hiring process.
Initial screening (this is usually done through a teleconference between our recruitment specialist and the applicant)
Written assessment
Secondary screening
Final interview
Job Offer (signing of the job offer is a face-to-face endeavor.)
Onboarding and Orientation (Once officially onboarded, the hire is provided with company-issued devices, company ID, and registered for office biometrics. He/she will also attend an orientation to be familiarized with the company guidelines and to get to know the key people of D&V Philippines)
It all starts with the first step. Make yours when you send your résumé today.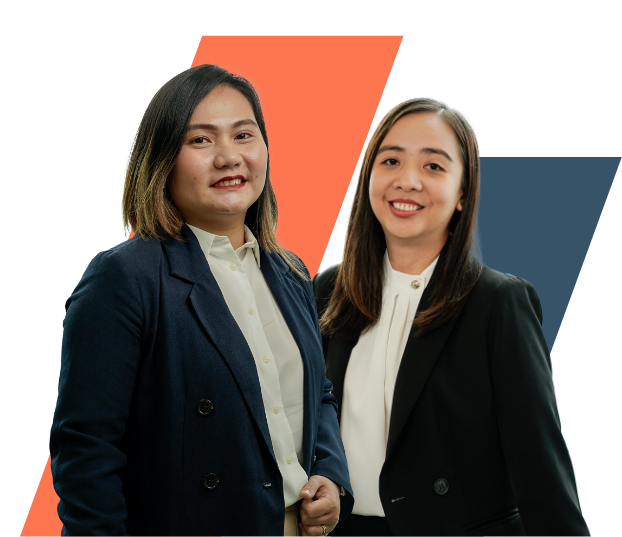 Senior Accountant (AU)
CPA, With at least a few months of work experience in
General Accounting
Experience with Xero/MYOB and OCR software (Dext)
A minimum of 6 years of experience in accounting
Experience preferred over qualification
Proven commercial role experience
ASSOCIATE (ACCOUNTING AND BOOKKEEPING)
CPA, With at least a few months of work experience in
General Accounting
Experience with Xero/MYOB and OCR software (Dext)
A minimum of 6 years of experience in accounting
Experience preferred over qualification
Proven commercial role experience
ASSOCIATE BUSINESS ANALYST
CPA, With at least a few months of work experience in
General Accounting
Experience with Xero/MYOB and OCR software (Dext)
A minimum of 6 years of experience in accounting
Experience preferred over qualification
Proven commercial role experience
ASSOCIATE (ACCOUNTING WITH QUICKBOOKS ONLINE EXP.)
CPA, With at least a few months of work experience in
General Accounting
Experience with Xero/MYOB and OCR software (Dext)
A minimum of 6 years of experience in accounting
Experience preferred over qualification
Proven commercial role experience