ABOUT US
Why D&V Philippines?
We pride ourselves on our top-grade finance and accounting services backed by a full-scale support in terms of resources, manpower and the latest technology.

Here's what the D&V Philippines difference looks like in action.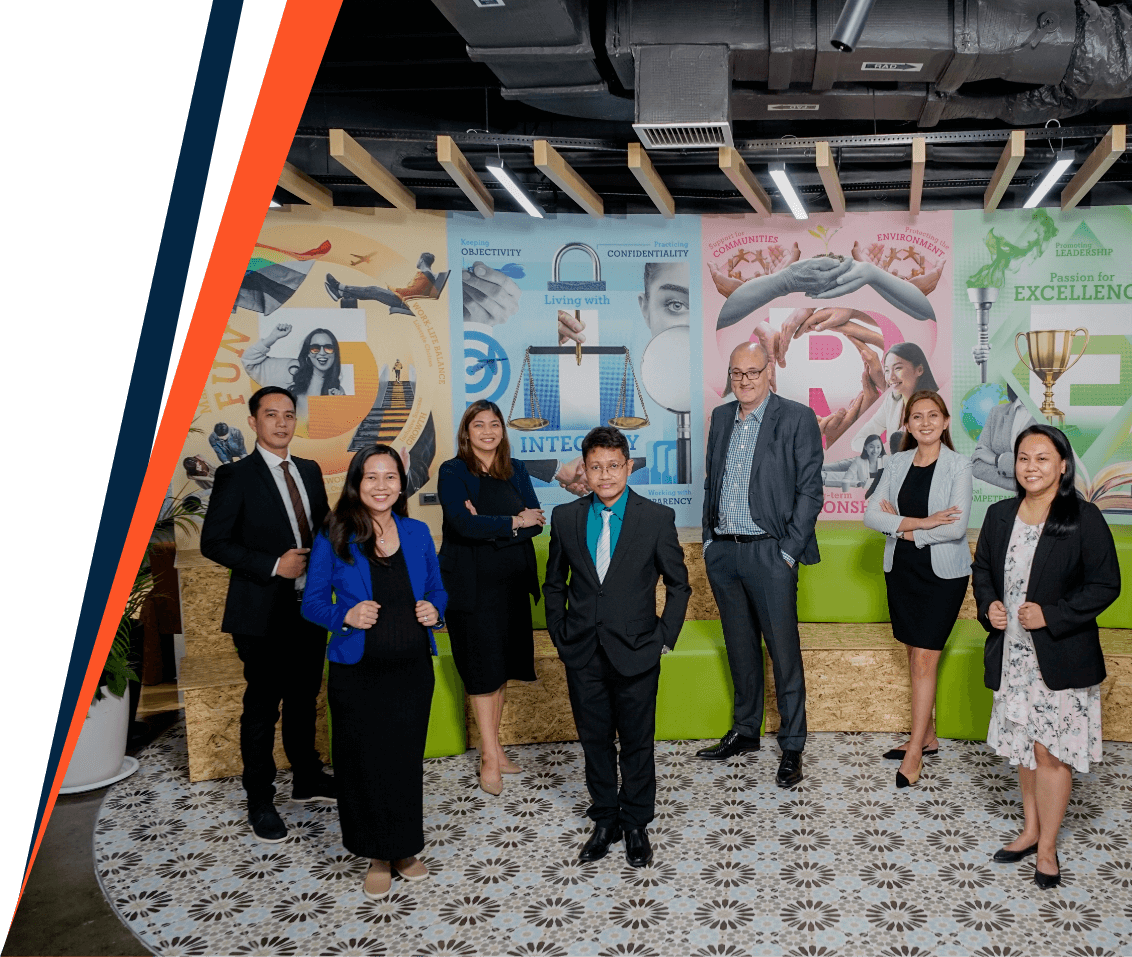 With D&V Philippines, they're our partners.
Finance and accounting specialization
We have more than a decade of experience doing finance, accounting, audit and analytics for our clients from different industries. Our outsourced services are highly specialized to cater to the requirements of corporate CFOs and professional services firms, including accounting firms, part-time CFO firms and audit firms, worldwide.

We're highly knowledgeable about the legislations and compliance standards surrounding our key market areas, including Australia, the US, Canada, the UK, the Netherlands, and Singapore, among others.
Flexible, scalable and tailor-fit solutions
Our business model is versatile as it gets. To fully address the needs of our clients, we crafted a flexible service model, allowing them to customize an outsourcing package that meets their requirements.

You can start small with us. If during the course of the partnership, you want to expand your team or upgrade your services subscription, you can easily scale it up according to your needs. We're prepared to grow with your business.

Upon onboarding, your dedicated team thoroughly assesses how your operations are faring. This is our way to understand how we can better integrate our solutions according to your organization's current phase.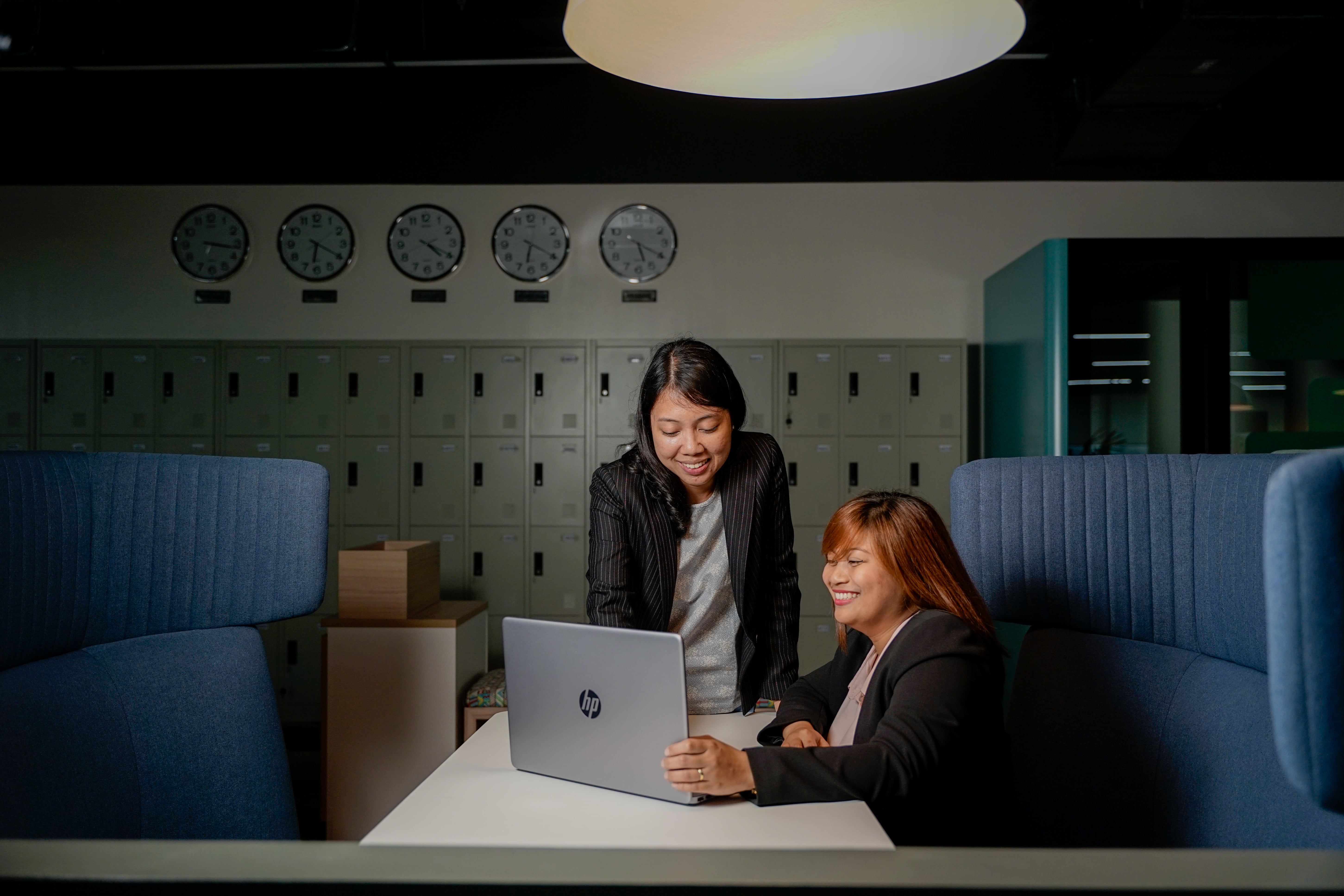 Diverse workforce and collective expertise
Our organization is constituted of Filipino CPAs, with a mix of seasoned auditors from the Big 4 — all equipped with broad experiences in managing books, extracting financial data, reviewing audit reports, securing compliance with different international standards and using various cloud accounting software and ERP systems.
We also provide a training ground for fresh accounting graduates. Through our extensive employee development programs, regular in-house training sessions and memberships with renowned organizations, we aspire to help them jumpstart their careers on the right footing.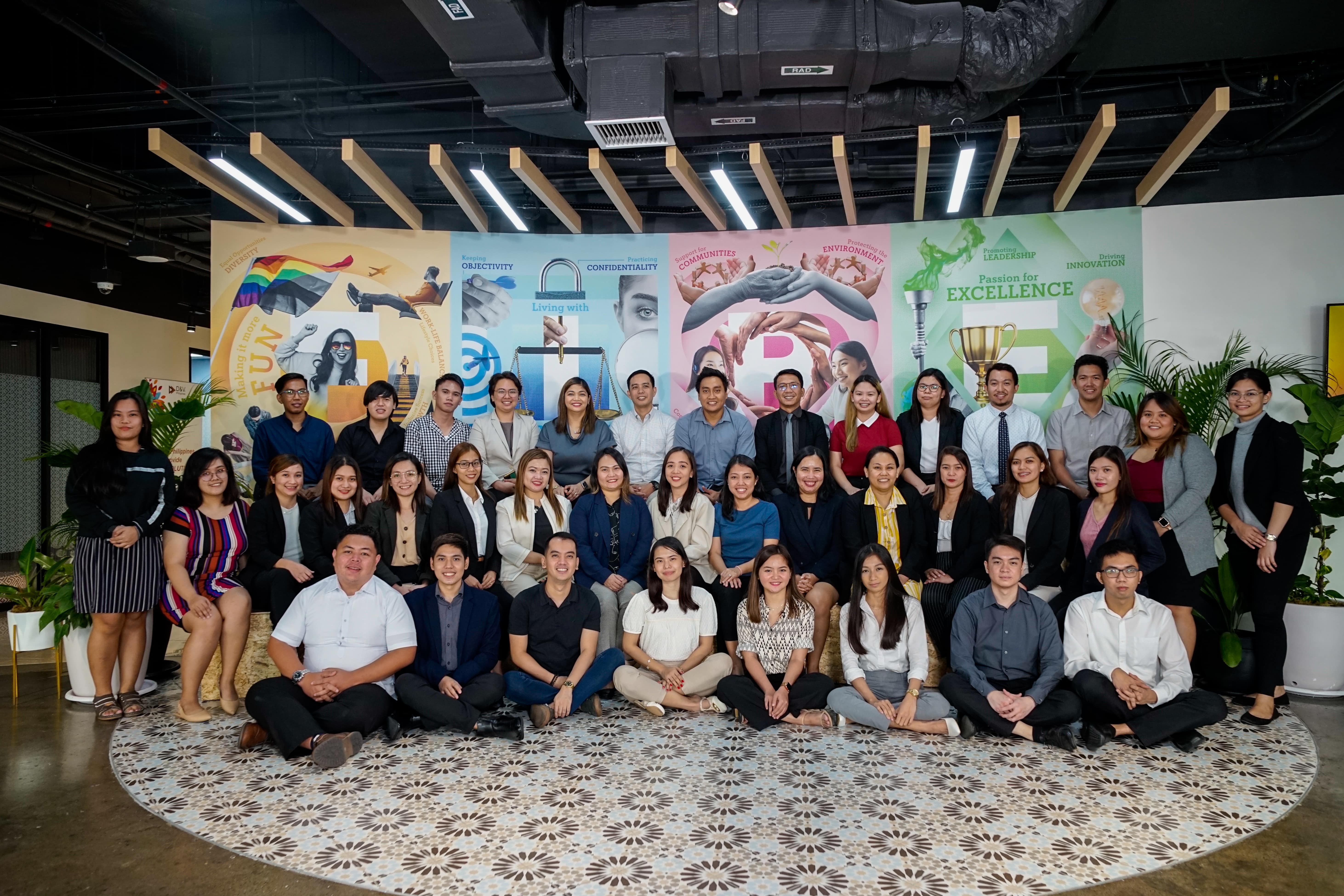 Reliable support
Our account managers, the Human Resources Department and Quality Assurance Department work together to build a smooth-sailing working relationship with our clients throughout the engagement.
Meanwhile, in cases of unforeseen events, we activate our business continuity plans (BCP) to guarantee undisrupted service delivery. Our standard backup procedure ensures that a reserve employee is ready to take over your account and continue the job with minimal turnover lead time when your main employee is not available or happens to part ways with the company. We also send relevant advisories to our employees during calamities and emergencies through our centralized emergency channel.
Bulletproof cybersecurity measures
We take data security seriously here in D&V Philippines. Our clients and partners can count on us to protect their confidential data and other pertinent information through the stringent security solutions we activate and regularly update across our company-issued devices.

Moreover, our IT specialists are readily available in providing technical support for our staff and making sure all systems are working and protected by our enterprise-level cyber security system.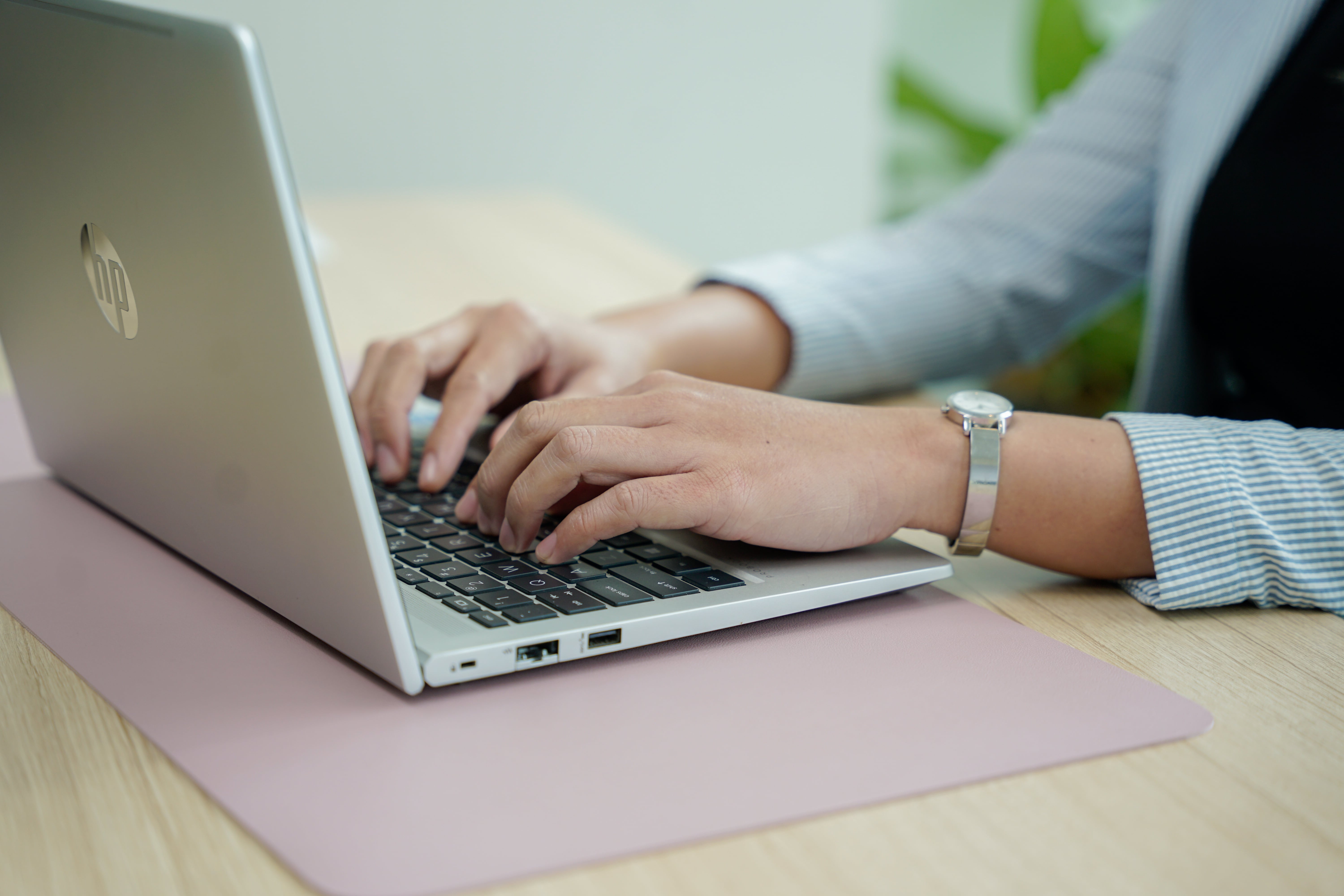 Efficiency and Technology - Centric Business Method
We are guided by our overall business mantra of Eliminating, Simplifying, Standardizing, Automating Philippines (ESSAP). With our clients' goal in mind, we strive to work towards improving their processes using technology, introducing an efficient operational workflow that in turn leads to significant cost savings for them.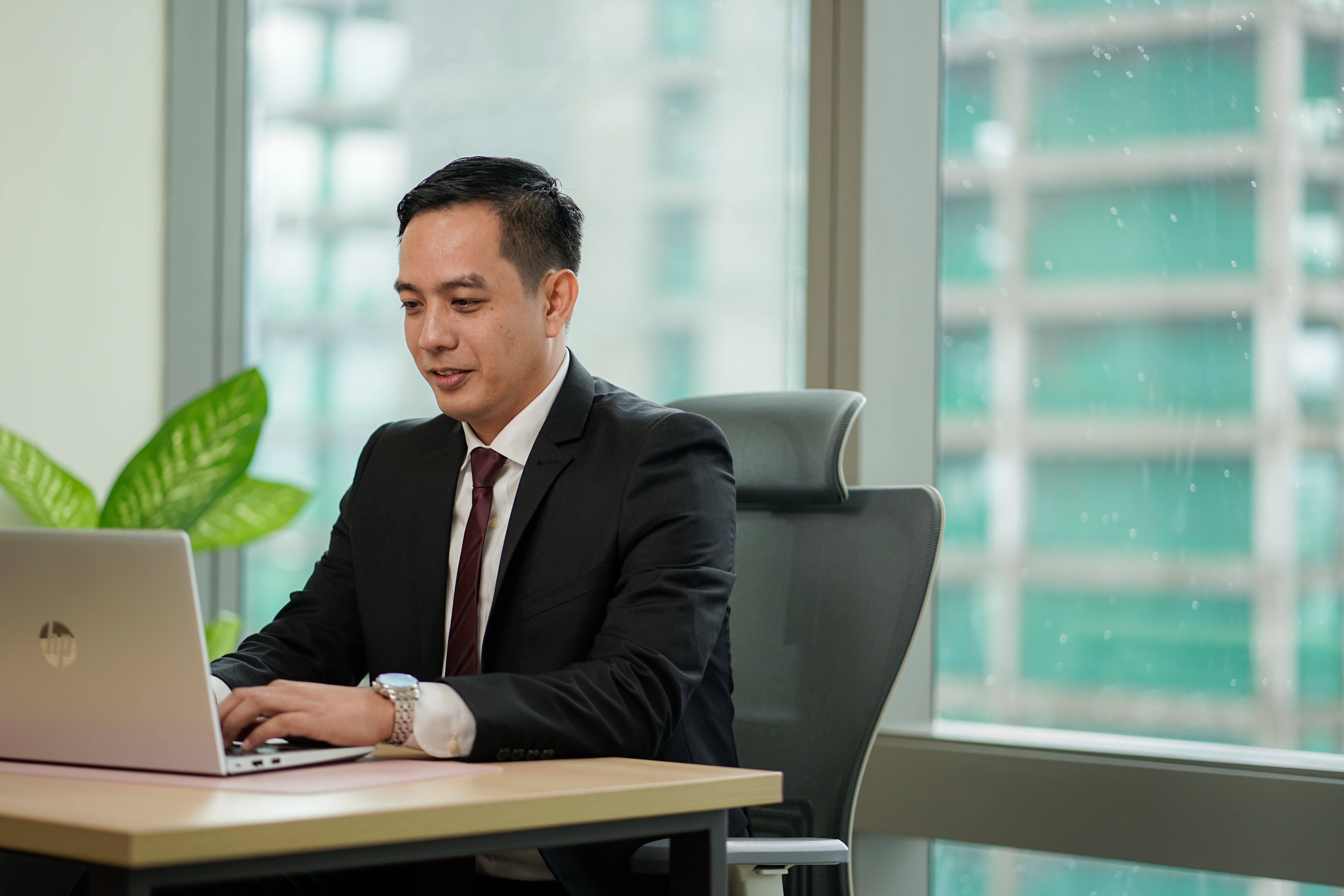 No Lock-in Period
As part of our scalable solutions, our flexible contracts give our clients a no lock-in guarantee. The contract you sign with us allows you to outsource the accounting services you need for a specific period. If and when you decide to terminate the contract, no exit fees are needed – just a notice will do.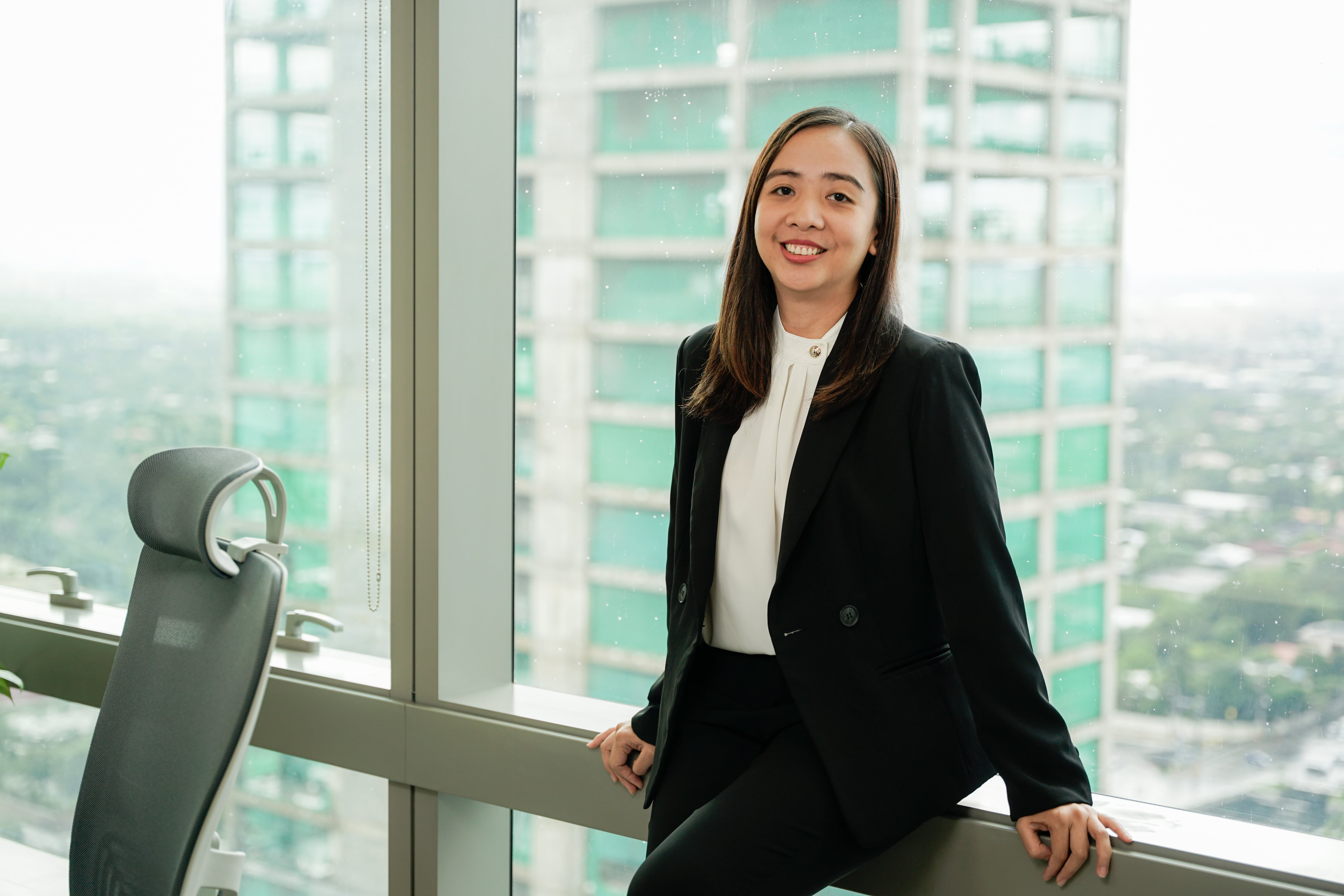 START YOUR ACCOUNTING OUTSOURCING
JOURNEY WITH US.
Our Outsourcing: How to Make it Work guide explores how you can utilize accounting and finance outsourcing to drive growth to your business and add value to your processes.