Going Paperless Business Through Cloud Accounting Software
With the wave of innovation rushing through the years, the finance and accounting (F&A) industry witnessed the evolution towards a more streamlined and cost-effective process for businesses. As we recover from the global crisis of 2020, we realize the benefits and flexibility of internet-based and paperless transactions. However, even with these drastic changes, some businesses continue to rely on paper for transactions.
In this article, we discuss the benefits of going paperless and how cloud accounting software can also benefit your small business.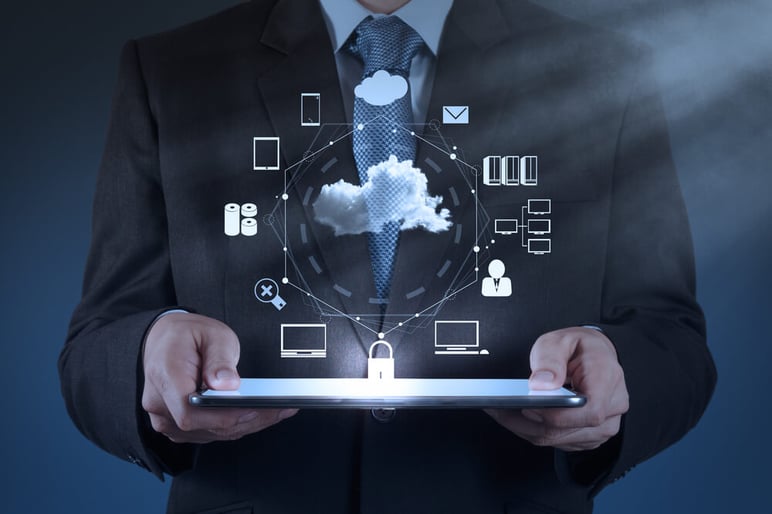 Going Paperless Saves You Time
The average time an employee spends retrieving data from documents is 18 minutes. If you consider going paperless by shifting to cloud-based accounting software, you only have to give away a few seconds to search for a file. Uploading your files to an online platform gives you a more organized library of your books, all arranged with date, document type, and all kinds of property information data.
Carrying heavy bulks of papers around the office and the worries of getting lost in a pile of documents can be eliminated when you're introduced with the right file management solution. Through paperless transactions, printing out documents is not necessary anymore. You don't need to chase down insufficient information from unfinished forms because you are given the option to require or not require responses on your fields. With the significant amount of time you save from doing these tasks, you can focus more on doing valuable work for your company.
Access to Files is Easy
Small business owners have a lot on their plate that's why they always find the best ways to achieve efficiency at work. Having remote access to your numbers makes monitoring easier. With a stable internet connection and a gadget, you can have real-time updates of your books and transactions and track the movements of both your receivables and payables.
Instead of sorting through mountains of paperwork to find lost invoices and contracts, why not consider migrating to a cloud-based accounting system? Retrieving data from an online platform is more convenient and secure. In addition, you can make changes to your books anytime, anywhere without any manual intervention. Sending out invoices and billing can also reach people right away, without any hassle.
Here some of the best cloud-based accounting software you can customize that can help you with your small business needs:
Explore the wonders of easy cash flow monitoring and get a clearer vision of your accounting reports and insights with QuickBooks Online. Get remote and secure access anytime on any device and manage your numbers even when you're on the go.
Xero offers a wide array of cloud accounting features for small businesses - from its multi-currency feature to payroll services. You can also create and send purchase orders to customers and copy the items to the bills for faster transactions.

FreshBooks is one of the biggest names among the accounting software giants. It has extensive features for invoicing and online payments, plus it also offers quick expense tracking and double-entry accounting.

Paperless Business Systems Save Money
Cash flow is the lifeblood of any business. With insufficient funds, you can't fully operate and get the most out of your company's services. That's why it's best to invest your money in long-term assets like online accounting systems and cloud-based platforms.
Reducing papers in your office means making room for more valuable costs in the future. Paperless office solutions reduce your outflows on ink, printer, mails, and papers and help you store your documents safely online at a small cost compared to the paper expenses you spend yearly.
Going paperless business is another milestone your business can achieve at the right time with careful planning. Aside from saving resources and cutting your costs, it also increases productivity and streamlines your business process.
This article was posted on 08 October 2019 and updated on 30 June 2021.