6 Ways to Ensure You Hire a Qualified Accountant
Hiring a qualified accountant are a difficult and potentially stressful task. After all, there are so many accountants out there—and not all of them are up to the job.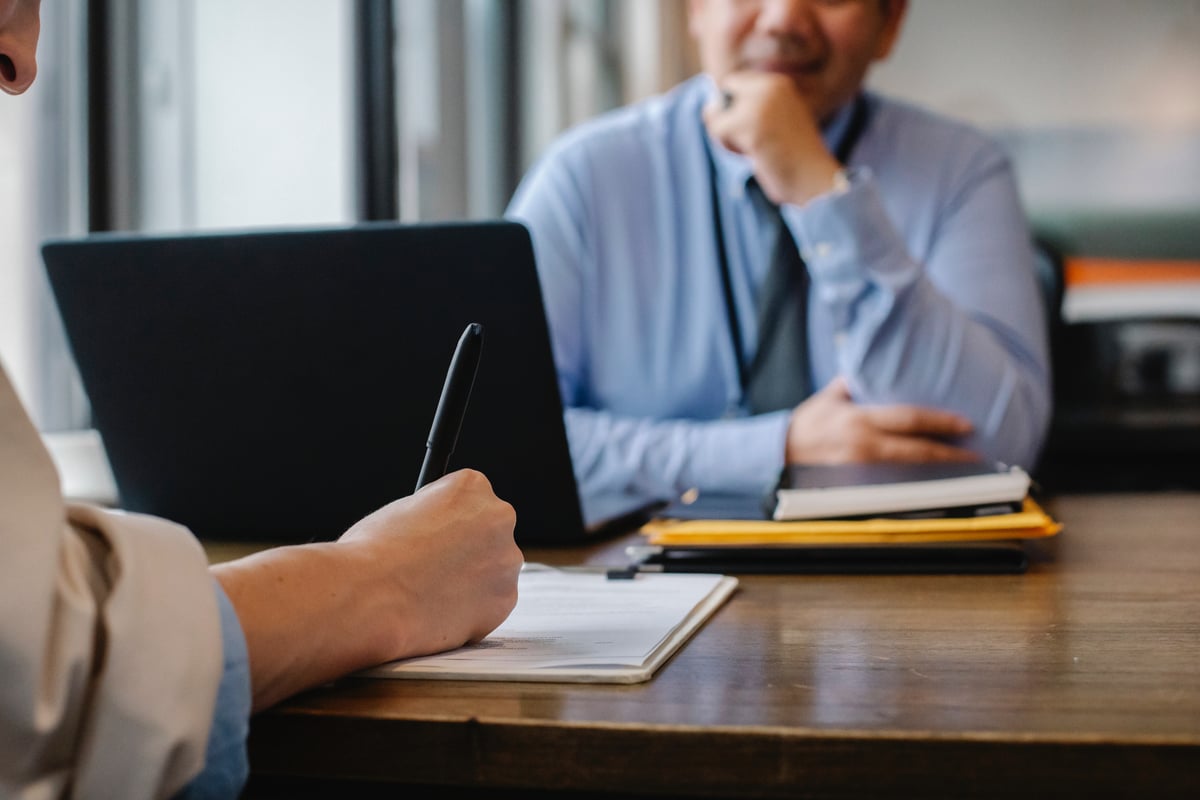 However, with the right preparation and research, you can easily ensure that you hire a qualified accountant who will be able to turn your books into accurate and legally compliant financial statements.
Here are six ways that will guide you in hiring the best accountant for your needs:
Establish Clear Goals and Expectations
The first step in ensuring you hire a qualified accountant is to establish clear goals and expectations. Before hiring an accountant, establish what you hope to achieve. For example, do you want help with your annual tax returns, or do you have more complex needs such as business planning? Do you need help with personal finances, business accounting or both?
Once you know your goals from engaging an accountant, it's time to set expectations. Ask yourself what the ideal outcome or result would be after they join your team. Decide on the specific skillsets that are necessary for the role and ensure these are well-defined when creating job descriptions and interviewing candidates. That way, you can effectively compare each person to determine who is most suited for your business needs.
Streamline Your Recruitment Process
Having a streamlined and efficient recruitment process is essential for guaranteeing that you hire the right accountant. Spend time developing a clear and concise process that works for your business, then stick to it when hiring. Not only will this help you save valuable time, but it'll also ensure that all applicants receive equal opportunities during the hiring period.
Additionally, make sure to establish recruitment metrics so you can track how successful each stage of your hiring process is. This will help inform any changes needed going forward.
Craft an Appealing Job Description
Once the job has been accurately described, you'll need to make it appealing to potential accountants. A great way to do this is to include the company values and culture within the job description, which will help attract those who have similar outlooks and can identify with what your business stands for. Additionally, make sure that you provide potential candidates with details about your team so they can better understand their working environment when applying.
The best way to do this is by providing a detailed description of the role including:
Job responsibilities

Job qualifications

Work schedule

Work arrangement

Benefits (Additional leaves, Health insurance, Life insurance, Non-taxable allowances, Opportunities for promotion, Promotion to permanent employee etc.)

Supplemental Pay (13th month salary, Performance bonus)
In this way, the potential candidate will have a better overview of whether they are a good fit for the company.
Advertise the Role Right
After creating a well-crafted job description, it's time to start recruiting potential candidates to create an advertisement that accurately reflects what you need from a qualified accountant.
Post the role on multiple platforms such as:
social media

job boards

staffing agencies and

college career centers.
Flexible employment solutions like remote working can open your company up to a wider pool of applicants and make hiring easier. Also, don't forget to consider people you already know because word-of-mouth referrals are one of the most efficient ways to find a potential candidate. Make sure you spend some time crafting the ad, so it clearly outlines your needs.
Make Use of Effective Screening Methods
Once your recruitment process is established, ensure that you put effective screening methods in place. This should include competency-based interviews that focus on the technical and interpersonal skillset of each candidate.
As part of your screening process, make sure you ask the right questions. These questions should focus on identifying the candidate's skills, experience and knowledge. For example:
Does the qualified accountant have experience in your industry?

What types of accounting methods and software do they use?

How long have they been working with clients in your field?

Do they have

certifications or licenses

that apply to your business model or industry? If so, what are those requirements?
Once you've identified a few potential candidates for an interview, it's time to dig deeper into their qualifications by asking them about their work history. Ask them specifically how they've helped similar businesses like yours succeed over time. And you may also ask for a reference as it will help you gain insights into their work ethic and experience.
Additionally, you may also use numerical tests or ask applicants to complete case studies to evaluate their problem-solving and analytical skills. With these methods in place, you'll be able to identify the best candidates for the role.
Outsource When Needed
Hiring an accountant is a process that can be made more efficient by outsourcing to a professional service. Since choosing the wrong accountant for your company can be disastrous, many companies choose to outsource their hiring needs.
Working with an outsourcing company can reap a number of benefits, including:
Access to a larger qualified candidate pool

Increased retention

Lower cost

Time efficiency

Expert guidance from the firm
Finding a qualified accountant is important. The right person needs to provide the best possible advice, or even simply make life easier. If you find that your accountant isn't meeting your needs, speak up! It's always better to address the problem early instead of letting it boil over.
GET HELP
Need a helping hand and interested in having a certified public accountant (CPA) help your business? We're here to help. You can contact our growing team of CPAs at D&V Philippines today, or download our latest whitepaper Finding the Right Talents: D&V Philippines Modern Accounting Firm Solutions to know how we can create a robust back-office support for your business.