In-House Vs. Outsource Accounting: The Difference
As a small business owner, you have a lot on your plate: ensuring that you're spending time and energy on the right tasks while not overlooking anything. But one crucial decision to consider is whether to outsource your accounting needs.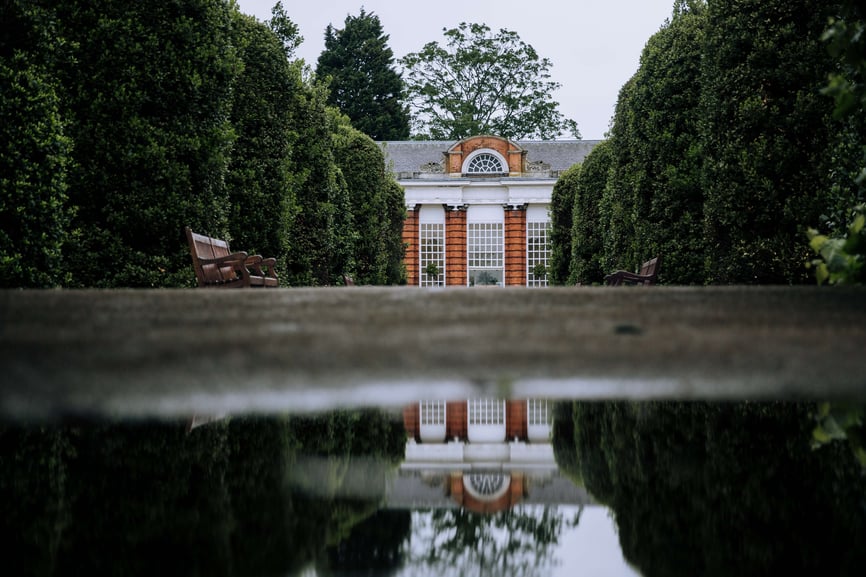 But what exactly does that mean? And how do you decide whether it is right for your company? While there are many benefits of hiring an accountant, it's important to know that there's no one-size-fits-all approach for every business. For some companies, it may make sense to hire an internal team to handle their accounting. Other businesses may find that outsourcing their bookkeeping is better for the long-term—especially if their finances are tight.
In this blog post, we'll cover the In-House Vs. Outsource Accounting: Pros and Cons to help you make an informed decision about which solution best suits your business needs.
First, let's look at the difference between In-house and Outsourced Accounting
There are several options when it comes to accounting—you can have your own in-house accountant or hire one externally. Both have their advantages and disadvantages.
The choice between keeping your accounting in-house or outsourcing is yours.
The first thing that you should consider is the cost savings. In most cases, in-house accounting is more expensive than outsourcing, but they will work exclusively for you and your business.
This means less stress when dealing with day-to-day operations while ensuring compliance with legal requirements like paying taxes on time every year—if there's an issue then there's someone right next door who knows how to solve it.
In either case, when a company decides to do its accounting internally, it will hire and train personnel for that purpose.



On the other hand, outsourced accounting is a great option for small businesses that are seeking to cut costs while maintaining a high level of expertise.
Outsourced accountants will work with companies to set up a plan that fits their needs and budget, which often means paying only for the services you need. This can help you save money by not paying for services you don't need or paying for fewer services than you'd have to if you have accountants on staff.
The biggest benefit of outsourcing accounting is the ability to save money in your company's bottom line. If you have a lot of employees and are worried about spending too much on payroll taxes and insurance, outsourcing can help you keep your overhead low while still ensuring that your finances are in order and your business runs smoothly.



What are In- House and Outsourcing Accounting: Pros and Cons?
Let's dive into the pros and cons of each option.
In-House Accounting
Pros:
There are many benefits to having an in-house accountant. For example, you can control how much time they spend on each task because it's

easier to communicate

with them than it would be with someone from an outside firm (because you know them personally).
The great thing about having people work under the same roof as everyone else is that there's more chance that an in-house accountant can handle all bookkeeping tasks for your

day-to-day business by recording income and expenses.
Lastly, since everything is done locally instead of across time zones or continents there

won't be any lag time

between when something needs attention and when someone responds; so, if questions or problems arise during tax season then they won't cause delays.



Cons:
One disadvantage is that the internal staff usually

do not have all the required training

for complex financial transactions; thus, you may need to hire another professional.
One of the downsides to choosing an in-house accounting solution is that you may face

difficulty recruiting competent employees.

Accounting is a highly competitive field, and the number of people with relevant skills and experience is limited. If you're not able to find someone who can do the job well, it may be difficult to run your business effectively. If you make this choice, it will be difficult to find employees who have the skills you need and are willing to work on your budget.
Another disadvantage of in-house accounting is that it can be time-consuming and expensive

,

if you don't have the

right equipment or software

needed to do the job effectively. It is crucial that all data is secure and safe, because if someone else were to access your organization's private data or an employee accidentally damaged equipment while on the job, it could result in a lawsuit costing thousands of dollars.
Outsourced Accounting
Pros:
The benefit of outsourcing is that you have a

variety of accounting services available

to choose from, including payroll preparation, compliance and tax preparations, general accounting and bookkeeping.
Outsourcing accounting can

save you money and less stress

because it allows you to focus on other aspects of your business while someone else handles the tedious and time-consuming tasks like reconciling accounts payable and receivable, preparing financial statements etc.
If you outsource accounting, the software and hardware that you need to run your business will be

provided by an outside company

. You will not have to pay any annual license fees or other maintenance fees that come with these services.
Cons:
One of the disadvantages of outsourcing your accounting is that you must

entrust your financial data

, so make sure to hire the right one. In addition, they won't have any financial incentive to shortchange you or make bad decisions.
The main disadvantage of outsourcing accounting is that it can lead to a lag time in the delivery of services.

As you work with a company based in another time zone,

there might be a delay

between when you send an inquiry and when you receive an answer. This can be frustrating if you're trying to get answers quickly or if you need something done immediately.
The bottom line is that there are advantages and disadvantages no matter which route you take when it comes to choosing between having an in-house vs. outsourcing accounting. What matters the most is finding the right fit for your needs.
Find the Support You Need
If you run a small business, it can be challenging to keep up with your financial needs. The best way is to find an accountant who can help you with your accounting processes and provide accounting advice.
We have a wide expertise in handling the numbers of businesses across various industries and broad experience in using top-of-the-line software to better handle your finances. Contact us today and we'll help you find the right solution for your needs.
Download our Outsourcing: How to Make it Work guide today and know how we can be your reliable outsourcing partner.