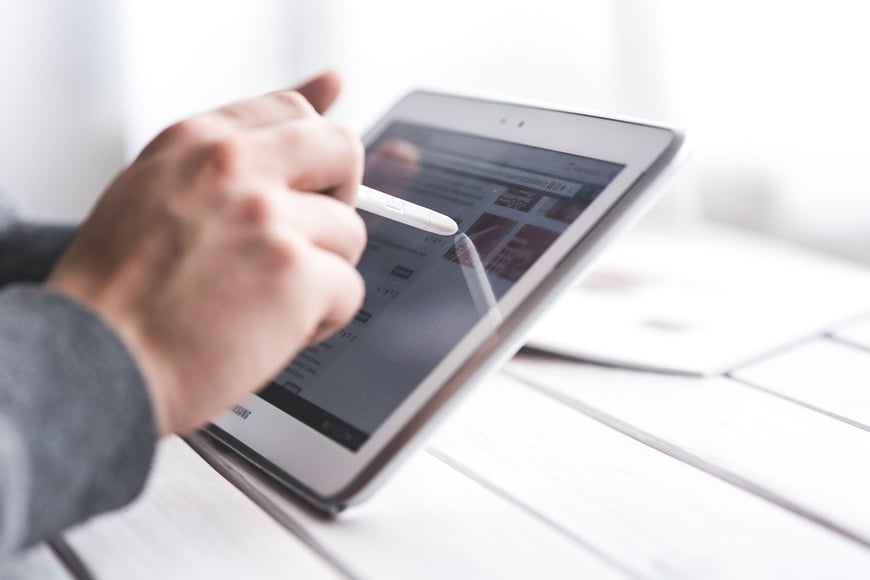 These days, going green is just not a trend, but a way of life for most people. Everything can be turned green these days. As with any trend, new innovations and technologies arise that help households and businesses alike to follow the "go green" slogan. Out of this evolution came paperless transactions that can be adopted in any businesses. So, why should companies go paperless aside from the fact that it helps the environment?
Here are some reasons why going paperless can be of advantage to you according to Workawesome.com:
Paper not only costs the environment, but using paper over digital records can really hurt your wallet: The associated cost of printing, copying, postage, storing, and recycling can be as much as 31 times the purchase price of paper.
The average office worker uses way too much paper – around 10,000 sheets in a year. To put that into context 10,000 sheets of paper weighs about 100 pounds and stacked would stand just over 4 feet.
A 4-drawer filing cabinet costs about $25,000 to fill and $2,000 per year to maintain.
Furthermore, going paperless can also help you reduce clutter in your workplace. Picture less filing cabinets and less stacks of paper. It can really give your workplace a tidier environment that will help you work better.

So what are the on-going paperless transaction trends?

Probably, the most obvious paperless transaction is electronic mail or e-mail. This gave way to easier and faster connection with your employees and clients.

Furthermore, there are also paperless billing options that are available. It may not seem big but electronic billing options provide an easier way to keep track of transactions. You can also receive auto reminders, paying bills on time and saving on postage.

There are also online or electronic payments such as Paypal. Now, it is easier to purchase goods in online stores without having to physically meet up or send them through snail mail. These features eliminate check purchases and postage costs. They also allow same day or auto-payments, and provide better overall payment tracking.

When you are worrying about signing your documents, there are E-signing solutions that will help you avoid paper even when you need to sign off on contracts and legal documents. You can securely send documents and acquire signatures while reducing travel and courier expenses with these features.

Together with e-mail, faxing is a very productive tool for most businesses to send documents back and forth. Users of electronic fax or Efax can enjoy the ease of always being able to access their faxes without having to go to the office.

There are more applications and features that cater to paperless transactions just like the aforementioned. Technology truly has given way for an easier and greener life such as paperless transactions. The best thing about this trend is that it increases productivity while decreasing expenses. This is why this trend is continuously growing. Not only does it help the environment, but it also helps business grow and make life easier for everyone.