Fostering Employee Engagement in a Post-COVID Environment
2020's disruption transformed most organizations' workflow —grounding it on the company's financial standing and workforce safety. Now that we're in the post-COVID era, managers are finding new ways to deal with employee management.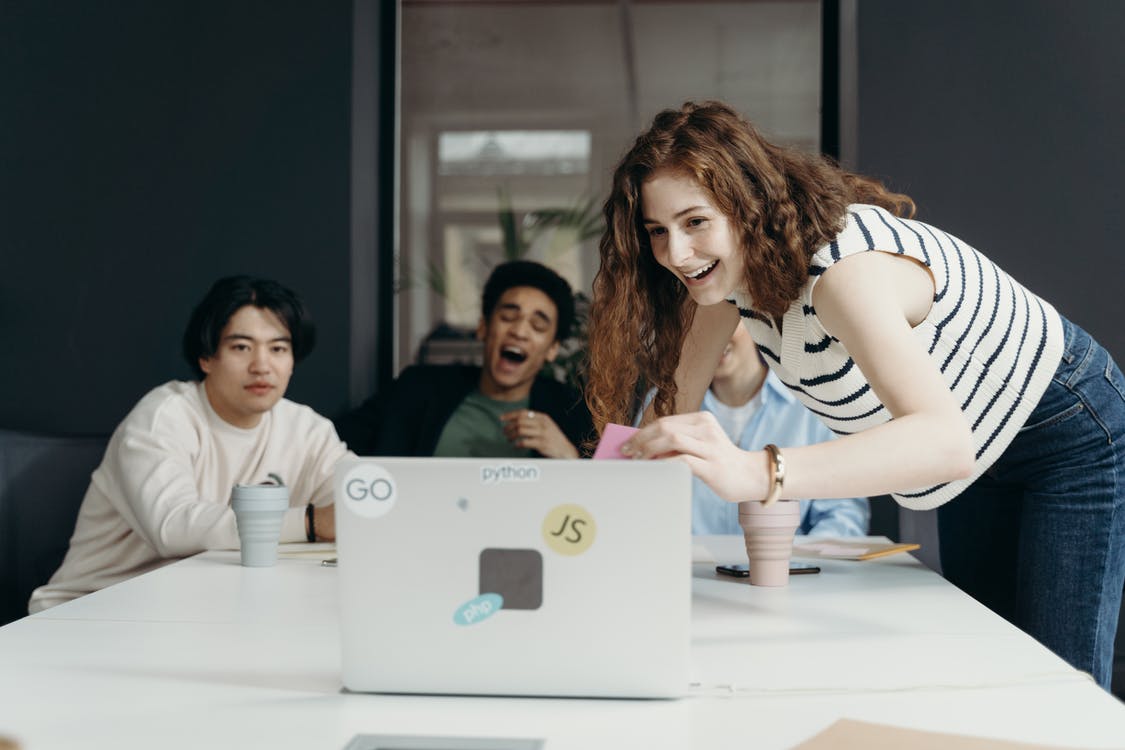 Aside from the financial difficulties companies underwent, there was also a decline in terms of employee engagement during the pandemic due to furlough, financial challenges, professional or personal matters. While the Human Resources (HR) arm made considerable efforts in keeping in touch with the employees, there is still a gap in the connection between the management and the workforce. So how do you make your employees feel your organization's 'why?'.
There is a common notion that workforce discussions only concern the HR team when on the contrary it's a business issue. The entire management should be involved in resolving matters about their most important asset: their people.
Take the time to listen to your employees through surveys, townhall meetings, or story sharings. Let them air out their insights about their work, the team and what they think about the management's style in handling them. This will give you an initial idea on how you can better implement a management approach that will be warmly accommodated.
When there is a two-way communication between you and the employees, you drive them to voice out their concerns, which in turn allows you to anticipate these issues. Remember that your commitment will play an important role in the employees' engagement.
You can also try having frequent catch-ups to set goals, while assessing their progress over time. Constant feedback gives employees room for growth even at a remote work arrangement. When they hit their goals, it gives them a sense of achievement and purpose at work.
Create a positive working environment
More than ever, last year's black swan event tested organizations' core. And today, we rise to the challenge of recovering from the crisis in every aspect, including the company culture.
Facing the post-COVID days, nurturing employee wellbeing is an initiative you shouldn't neglect. The flexibility of work-from-home scheme is proven beneficial, but it also completely overlaps with the employees' professional and personal lives—often leading to burn out and stress. This situation emphasizes the need to establish a working space that echoes kindness, motivation, and positivity, so as to remind them that their welfare is in the list of your priorities.
It is also equally important for a company to build a culture of recognition. Introducing 'praise' in the management approach not only boosts their morale, but increases their engagement as well. Highly productive teams have a praise to criticism ratio of 5:1, meaning they commend each other five times more than criticism. This positive reinforcement pushes your people to be more creative, and to do more.
The efficacy of your employee engagement strategies lies on their trust in you, and how you would handle the situation.
Another lesson that the pandemic taught us is that gaining our people's trust gives us the confidence to steer the company amid the uncertainty of the times. Employees look up to you and entrust their jobs in your hands. A crucial piece of this principle is corporate transparency, where you disclose, clarify and accurately report what happens internally.
Let them know how the crisis impacted the company, what are your strategies in overcoming the pandemic, how roles would be reshaped, or what are the plans to acquire more clients. When employees feel included, they engage more, and moreover, they feel more secured with where they are.
Your plans are set to inculcate changes even after the pandemic. Remind your people that all changes being made are necessary, and are to stay for the long-haul. Now that your resources are limited, it can be a challenge to move around as before, which means you have to do more with less. One thing you can give your employees is the assurance that their best interests are kept in mind.
The pandemic may be time bound, but the support from the management will not end in any given point.
How can employee engagement impact business performance?
When you create a working space with a rich employee engagement, you bring your workforce to the best professionals they can be. And when they do, they perform better, and push the firm's success further.
Employees who share the company's mission and vision understand how their role affects and contributes in the bigger picture of the organization's future. They are the ones who genuinely want the company to reach heights and succeed.
So you see, engagement is more than vending machines and free lunches.
To simply put, the factors above highlight the deeper connection we need to make with the people who do all the work. Establishing post-COVID employee engagement strategies foster better working culture, and also encourages C-suite executives to be devoted in making connections with the people.

In D&V Philippines, we make sure to recruit and develop talents who will be a good fit for your business. To better cater your finance and accounting needs, we train our people to meet the dynamic business demands. Find out more about this when you download our Talent Sourcing Whitepaper, or when you talk with our experts today!