Facing the New Normal of the Accounting Industry
After a series of lockdowns, most countries are trying to revive the economic growth through key business operations. However, the implications of the crisis are to be considered as the new normal takes its toll in the accounting structure.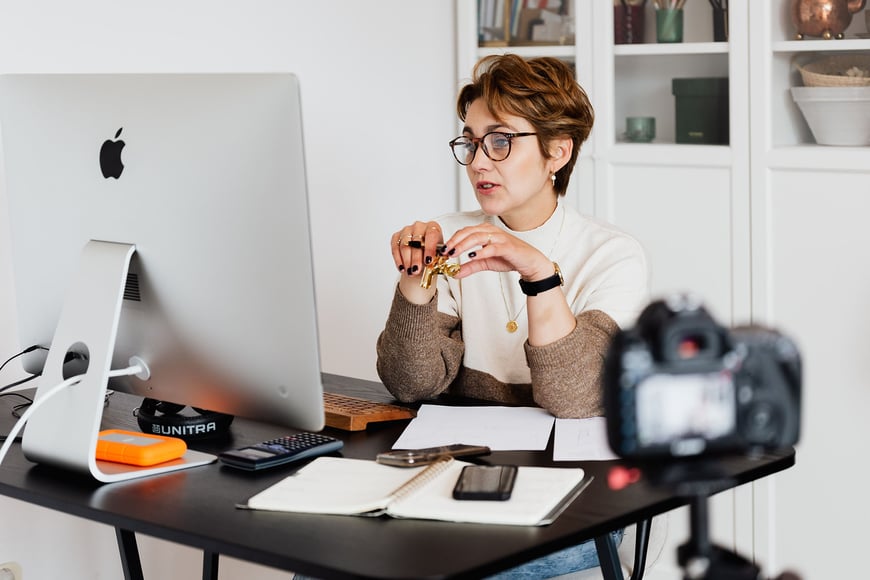 Though there was a massive freeze in businesses and employment, there are still companies who made it past the lowest dip of the pandemic. An important account to take note moving forward is their game plan in organizing their numbers.
There were bold plans to reimagine the accounting profession, but is now strengthened by the crisis. Accounting industry has taken a restructuring and as the post-lockdown approaches, its implementation is gradually happening.
What Worked
The outbreak pushed firms to shift into the digital platforms. In a recent study conducted, it was shown that companies who have access to cloud technology have performed better than those who haven't.
Even at the pre-pandemic period, the impact of technology on accounting is already seen as cloud accounting, cloud computing, artificial intelligence (AI) and big data analytics entered the industry. Accounting firms and businesses are pushed into migrating their processes to the cloud. Aside from its cost-effectiveness, the cloud technology also presents a number of efficiencies especially today that physical working is kept at a minimum.
This is a strong indication that this is the perfect opportunity to implement cloud-based technology into your everyday operations. Though it comes with a drastic change in your processes and culture, you will reap the many benefits of this in the long haul.
Accounting firms usually hold live events to engage with their clients and prospects. They also use inmails to increase consumer awareness of their services. Both these strategies were wreaked as the outbreak happened. But through the wonders of content marketing, finding new clients is now done by providing something valuable to the audience.
The adaptation of the digital platform did not only work for businesses' operations, but also defined the future of client onboarding. Firms now have to create meaningful content through their expertise and present them to entice clients in availing their services.
The digital ways reintroduced the power of conversations in converting leads into clients.
What to Improve
Virtual Collaboration among Teams
This account roots from the absence of technology in the workplace.
Now that work-from-home arrangements are highly implemented, virtual collaboration is a must to have consistent communication with teammates and clients. Latest technology offers easier collaboration, upload and sharing of documents, and allows simultaneous updates on a single file in real-time.
If there is no online communication tool to connect the people in a remote workplace, a number of difficulties may arise and cause bigger problems.
The crisis took the world by a surprise and massively changed our usual routines in a short span of time. Remote work suddenly became prevalent and businesses were frantic in finding ways to stay afloat and retain clients. Aside from the technology they needed to continue operating, they also need their workforce to work proactively to make sure the operations.
Some firms weren't prepared to implement abrupt turnarounds, while some needed to downsize due to the pandemic's impact. In both cases, proper allocation of resources is a key step in keeping the firm up and running.
Finance and accounting outsourcing is one way to go in such black swan events. At the event that you don't have the technology to impose work-from-home arrangements or you don't have the means to compensate your employees due to the paralyzed economy, outsourcing your accounting functions can be a life saver. This strategy gives you access to the financial expertise of an accounting professional and is a cost-effective solution to address your near-term (or long-term) business problems.
What to Expect
Continuous Remote Team Work
Post-lockdown days are here but accounting firms don't see this as an opportunity to return to onsite reporting. As of this writing, many businesses still opt to continue working from home until employee safety is guaranteed.
In addition, there is an evident spike in employee productivity and efficiency when the remote work arrangements happened. This also became an important factor they consider in retaining the current reporting setup.
Technology has become a trigger for accounting firms in establishing changes in the process and in the working culture. This paved the way for a more diverse working environment and created new roles and functions for the entire team.
Cloud-based technology, AI and Business Intelligence technology are working together in restructuring the accounting profession for the long-term. Their dynamics will allow creation of new roles and functions which are not previously existing.
Once you start identifying these new functions, your firm is likely to get ahead of the fierce competition.
The new normal of accounting means giving technology an upperhand in creating permanent changes in the industry. If this restructuring succeeds, accounting firms can boldly face the years ahead with certainty and confidence because they have the right expertise and processes in place.
D&V Philippines provides top-notch finance and accounting solutions to our clients from different industries across the globe. We nurture our employees to be a good fit for your business and arm them with the knowledge of the ever-changing demands of the accounting industry.
You may download our free Talent Sourcing guide to know how we can handle your business needs or get in touch with us today to know more!