CFO's Agenda: Key Priorities for 2021
Approaching the new year came with tumultuous pressure on chief financial officers (CFO) to reshape outcomes, rebuild business models and rethink strategies for organizations. From a long line of challenges ahead, let's dive down and discuss the top CFO agendas for 2021.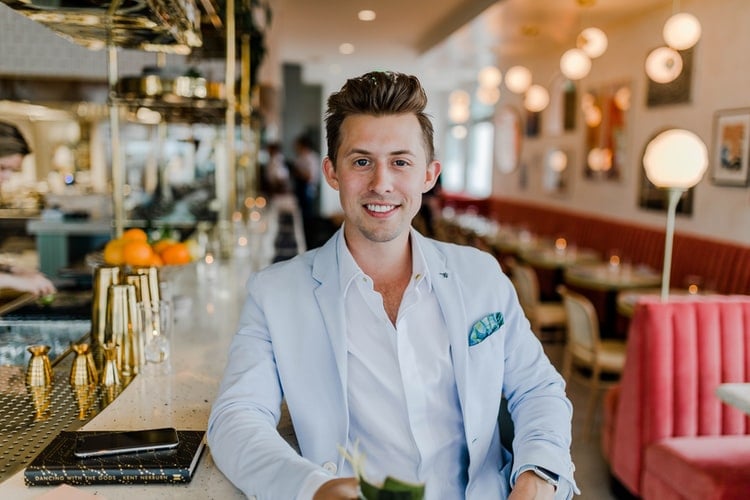 Aside from the pandemic's impact, CFOs find themselves facing many hanging issues from the previous years, such as the contentious US-China tensions, changing regulatory environment, and lack of technical skills among the workforce, among others. Though the majority of C-level executives are optimistic in pushing economic recovery, CFOs need to touch every risk and opportunity present at the table to pass through troubled waters.
What are the CFO agendas for 2021?
The US economic climate is far from its pre-pandemic vigor, but with the recent vaccination steps and new business reliefs available for SMEs, there is a tad bit of hope that SMEs and corporations can bounce back from the steep curve. Here are the top Post-COVID CFO priorities:
Strategic decision making
Now more than ever, the need for a more proactive and resilient strategy became stronger in order to support the recovery. Achieving holistic growth in this volatile environment should be backed by financial data, such as revenue forecasts and cash flow projections, and the implications of the current economic standing in your plans.
Examine the company's standing thoroughly. Together with the board members, scrutinize your pandemic business structure and identify the loopholes so you can patch them up with solutions. If your workflow didn't work for you during the crisis, now is the time to establish a stronger and more flexible structure that can weather any unprecedented circumstance.
Projects supported by numbers paint a more vivid picture for CFOs. With business analytics, implementing your strategy can be more organized in nature, and is more likely to have a big return on investment (ROI). Through these figures, you uncover your consumer behavior, buying patterns and market trends which you can use to your advantage. CFOs can now create a more customized and targeted strategy for the company moving forward.
The pandemic amplified the challenge of remaining liquid. Remaining liquidity in these times is crucial because should the need arise, you need your liquid assets to save the business. This also projects your firm among investors and stockholders as stable and strong since you have enough resources to get you through troubled waters.
Digital Transformation
A business toolkit is never complete without the power of technology.
Digitalization is among the many answers to the common inquiry: what are the main responsibilities of a CFO?
Digital transformation remains a powerful tool for modern CFOs. It has been well underway even before the pandemic sparked, and has developed massive updates through the years. There was a rise in robotic process automation (RPA), machine learning, artificial intelligence (AI), and blockchain.
Digitalization today is posed as a necessity more than an upgrade. Integrating it in your business gives you an advantage over top-line growth and operational efficiencies, not to mention that it allows better customer connection and collaboration. Investing in this digital transformation will remain a key priority for CFOs this 2021, and how these efforts usher growth into the company.
Workforce
Cross check with your department heads what worked with your teams during the pandemic. Evaluate your approach in managing your workforce.
COVID-19 took a toll majorly on employees. Having everything switched virtually, they find themselves juggling between home and work responsibilities. Both personal and professional roles overlap in the current work-from-home scheme, which is why employees experience emotional stress and burnout.
CFOs need to work on building a flexible working arrangement — combining the best of working at the office and remotely. Keeping the employees safe in the office, and boosting their morale will surely boost their productivity and morale.
Regulatory changes
On the eve of the Biden-Harris administration, there have been qualms over the policies pertaining to the US corporate tax as there is a potential increase in the particular area.
Certain guidelines in the 2017 Tax Cuts and Jobs Act are also about to change in the coming years. For instance, starting 2022, the deduction for business net interest expense will be limited to 30% of Earnings before interest and taxes (EBIT). Such issues are expected to be addressed soon.
CFOs are concerned with policy shifts as the new administration ushers in, that's why they want to collaborate with other business leaders and assess how they can navigate through certain changes.
CFOs will also want to work with other business leaders to assess how Biden might advance policies through executive orders and agency rulemaking.
Aside from strengthening the organizational resiliency, a CFO's agenda for 2021 determines the spots they should work on to unlock incremental progress as we move through the year. By understanding the relationship between these priorities, holistic recovery may not be too far ahead than we think.

Are you a CFO in need of a right hand? Leave it to us. D&V Philippines can give the support to help you achieve your goals through our suite of F&A services. You can get your copy of our whitepaper Premium CFO Solutions to know how we can assist you better or talk with our experts today.