The US-China Trade War: What It Means for American Business Owners
When we hear the word "war," we usually think of guns, tanks, and spies. But there's another kind of war that has been in the news lately: trade war, particularly the US-China Trade War that the Trump administration launched last year.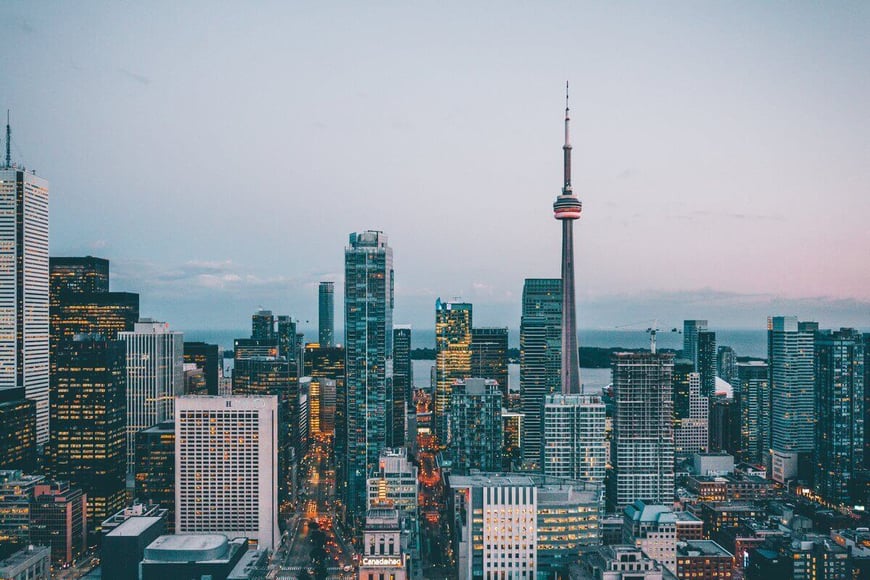 What Is a Trade War?
Trade wars can be disruptive to global trade and financial markets worldwide. To understand what a trade war is, it's important to know what tariffs are. A tariff is a tax obligation placed on imported goods entering a country.
A trade war starts when one country (Country A) imposes higher tariffs on an opposing country's (Country B) goods or restricts the entry of imported goods from Country B.
In response, Country B may retaliate by putting up its own trade barriers or tariffs on Country A's goods. If this back-and-forth continues and both parties repeatedly impose escalating tariffs, it could be considered a trade war.
The Trade War Between the US and China
Trump has repeatedly insinuated that China has "taken" hundreds of billions of dollars from the US through what he alleged as unfair trade practices.1 (Trump must have drawn this conclusion based on the trade deficit between the US and China.2)
Even before he was elected president, Trump has been advocating the use of tariffs to promote domestic manufacturing and to reduce the US trade deficit. In March, Trump told the press that trade wars "aren't so bad."
However, historical evidence has shown that no one wins a trade war. In the 19th century, the Tariff Act by Republican representative William McKinley of Ohio raised the tax levied on imports to almost 50%. This resulted in higher consumer prices and inflation. (You can read about the other historical examples of trade wars in this New York Times report.)
What Tariffs Have Been Imposed So Far?
So far, Washington has imposed tariffs on some $250 billion worth of products, which include machinery, commodities, semiconductors, and plastics. In fall, the US added tariffs on products ranging from handbags to auto parts.
In return, Beijing retaliated with tariffs that range from 5% to 25% on $110 billion worth of US products including chemicals, coal, vehicles, and agricultural products.
In August, US President Donald Trump had already imposed tariffs on $250 billion in imports from China.
By September 1, new tariffs will be added on $300 billion goods. This includes smartphones and clothing, which effectively means that all goods coming in from China will be taxed.
The Trade War and the Shipping Industry
An interview by Yahoo! Finance with the executive director of the Port of Los Angeles found that China accounts for 60% of its trade traffic, presenting a huge problem for commercial shipping.
Considering the uncertainty in the past year compounded by the threat of additional tariffs in the coming months, the shipping industry can be in for a rough ride. The entire industry that is involved in moving cargoes – which include warehouse workers, truck drivers, administrators – hangs in the balance.
Effects on American Small-and-Medium Businesses
How does all this affect mom-and-pop stores in the US? Confidence in the Main Street is at an all-time low, considering the risks posed by the escalating tariffs on Chinese-produced goods.
Many businesses ranging from backpack designers to chemical firm suppliers are now bracing for the impact of the trade war. Some have already been forced to scale back their production or even reduce their headcount to cut losses.
The possible solutions for businesses to sidestep the higher tariffs – raising prices for the consumer to shoulder, moving your production to a different country, or even stockpiling inventory – have all their corresponding challenges.
Paving the Way for New Supply Chain Routes
If you choose to move your production to another country, expect to experience longer lead times. Establishing a new supply chain can be a time-consuming, convoluted process, considering how you'll have to adjust to different local regulations and cultures.
Ensuring Quality and Productivity
Productivity and quality can be an issue as you transition to a different supplier. If you have the budget, you might consider hiring a professional inspection agency that can help you address quality concerns during production.
It might be costly at first, but this necessary step will help you save on expenses due to rework and even help you with compliance.
What's Next for the US and China?
As the US-China trade war drags on, the renminbi has continued to weaken. So far, the escalation of the trade fights has had a destabilizing effect on growth and stock markets.
Nevertheless, there is no end in sight as Beijing has expressed plans to hit back with another $75 billion worth of US products with new tax duties and tariff hikes in September.
D&V Philippines' Solutions for American Businesses
Course through the volatile business climate with the help of finance and accounting experts from D&V Philippines. We're here to help simplify your accounting process so you can focus on what you do best: running your business. 3
1 The Washington Post has since published a succinct correction: "It is not a matter of 'lost' money or 'trillions of dollars' being 'ripped from our nation.' A trade deficit simply means that people in one country are buying more goods from another country than people in the second country are buying from the first country. Trade deficits are also affected by macroeconomic factors, such as currencies, economic growth, and savings and investment rates."
2 In 2018, the US imported goods worth around $540 billion and exported goods worth around $120 billion.
3 The information contained in this blog article is intended for generalized informational and educational purposes only. This does not constitute professional advice on any subject matter. This article does not serve as a substitute for professional advice.