5 Misconceptions About Business Intelligence And Analytics
During the early stages of its adoption, Business Intelligence has been perceived to be elusive and intimidating by many. But with all the advancements in the business analytics industry, Business Intelligence tools have become more user-friendly and less costly, paving the way for SMEs to take advantage of this breakthrough technology.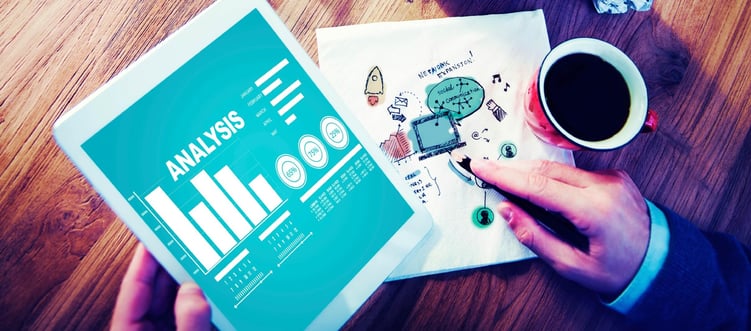 Here are some misconceptions about BI that we should bid goodbye to, as we welcome this wonderful innovation to make better business decisions.
Business Intelligence is exclusive for big businesses.
With its seemingly gigantic and perplexing nature, a business intelligence system used to rely upon the expertise of in-house IT specialists and professional data analysts, which obviously belongs only to affluent organizations. But all that has changed now. SMEs, as much as large companies, can benefit from business intelligence analytics to turn their data into meaningful discoveries that can help them decide better for their businesses.
With business intelligence solution providers offering it as SaaS (Software as a Service) through the cloud, even the smallest business can gain access to an enterprise-level BI solution without the need for an in-house IT department.
Business Intelligence is complicated.
In its early stages, utilizing business intelligence meant going through a sophisticated process that can only be executed by IT and data analysis experts. However, nowadays, many business intelligence solutions have been developed to address the needs of non-technical users, allowing every member of an organization to easily understand data visualizations. With many BI tools having an intuitive user interface, anyone can integrate data and create visualizations and reports in an easily comprehensible format, without asking for help each time from another department.
Business Intelligence is only for management use.
With its costly implementation back then, business intelligence reporting was only exclusive for the use of higher management. But as more companies emphasize on the importance of collaborative decision-making, business intelligence has also evolved to address this need, making it more affordable and accessible to all members of an organization. To that end, BI developers have also implemented mobile business intelligence solutions to standardize analysis and decision-making processes, wherever in the world they may be.
Business Intelligence can scrutinize every detail of data.
Analyzing every detail of your business data would deem laborious yet insignificant if working without a strategy. To make the best use of your business intelligence resources, you should prioritize the questions that you would like to be answered. Then, figure out the types of data which will answer your questions, and play those out on your BI tools. Your business vision and objectives should be your guiding force to the right direction.
With Business Intelligence, everyone can be a data expert.
While BI empowers all members of an organization to contribute to decision-making processes, the technology doesn't automatically create data experts out of anyone. The graspable data visualizations can be a great tool for deciding on simple day-to-day operations, however, the big decisions, those that will significantly impact the reputation and finances of any business, must be left to the business leaders and finance professionals.
Interested in deploying Business Intelligence solutions for your SME? With our expertise in Business Intelligence and Analytics, we can help you extract the most meaningful insights to maximize your company's profitability. Get in touch with us now to learn more!