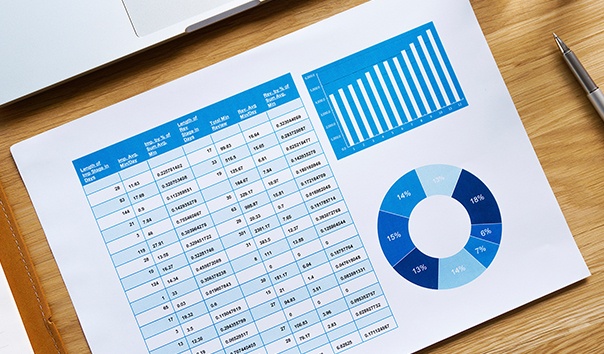 Business intelligence (BI) solutions have been around for several decades now, and large companies and brands are finding them very useful when it comes to handling huge volumes of data. As an owner of a small business though, you may be among those who believe that small and medium-sized enterprises (SMEs) won't really benefit that much from BI solutions, since the volume of data that you are handling is significantly smaller than those of large companies.
But that is where you're wrong. Here are four signs that your small business is in dire need of BI solutions:
1. You find big amounts of data intimidating.
We currently live in a digital, connected and data-driven world where vast amounts of data continuously flow from different sources, and it's up to companies to decide how they will use this sea of information to their advantage. Big data could be intimidating though, especially for SMEs.
If you are finding yourself overwhelmed by large volumes of data, then now is the time to make use of the various business intelligence for SMEs that are available today. BI solutions will make it easy for your small or medium-sized business to handle big data, allowing you to efficiently fish out which ones are most relevant to your business or organization.
2. Data analysis and interpretation feel tedious for you.
With massive volumes coming from a lot of sources, handling big data can take a lot of work. For large companies who have the time and resources, this is not a problem. But for SMEs who do not have the same luxuries as the bigger companies, the tediousness of data analysis and interpretation can put a really mean weight on what limited resources they have.
This is another problem that SME-dedicated BI tools can address. With BI tools, turning a massive pool of data into useful information becomes significantly simpler and faster. This will save you a lot of time and resources, allowing you to allocate more of them into the more important aspects of your business.
3. You are unsure of how to utilize your limited finances efficiently.
One problem that plagues most SMEs today is limited time, manpower and resources. So as an owner, the most rational thing to do is to utilize every single resource efficiently, making sure that every area of the business produces the most optimal results. However, some owners of small and medium-sized businesses are unsure as to how they would approach this. With BI however, this becomes more manageable.
BI tools allow you to focus more on your resources and decrease the costs incurred by your company. It can provide you with a bird's-eye view of the different areas of your business, allowing you to find out which ones are performing well and which ones are not. This helps you allocate your resources efficiently.
4. You are not hitting your sales targets.
In any business or organization, it's important to have targets and goals, especially when it comes to sales. Setting them allows you to define the direction that you want your business to move forward to and is also a way of measuring how successful it is. But what if you're not hitting your sales targets?
Using BI solutions can provide you the information you need so you can achieve your sales targets. With your customers for example, BI tools can provide data that allows you to organize them into segments, which also helps you in developing strategies specifically designed to cater to the needs of each segment. This in turn will translate to higher sales for your company. BI tools can also help you achieve transparency for your business processes, which is important in retaining customers.
Harnessing big data allows companies to make well-informed decisions, that's why it has become an essential part of managing a business. And it's not just for large companies anymore; with software and hardware becoming more affordable, there now exists BI tools designed for SMEs. If you haven't tried any BI tool yet, or if you're seeing any of these signs, then there is no perfect time than now for BI!
Interested in BI and other business solutions involving data? Get in touch with the financial experts at D&V to learn more about Business Analytics and Business Intelligence tools and how it can make a significant impact on your data!