Why Hire Outsourced CFO Services For Your Company?
In today's competitive business landscape, building a stable financial powerhouse is crucial for success. CFOs play a pivotal role in providing an overarching perspective of a company's finances and guiding strategic decision-making.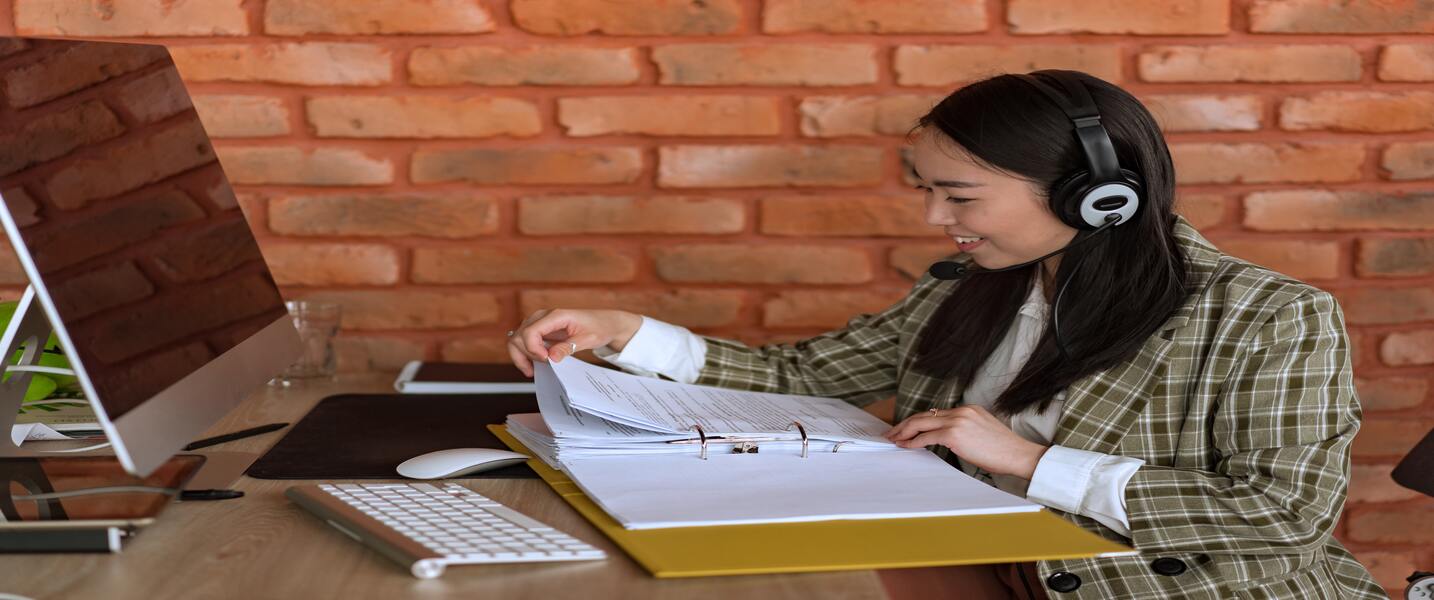 However, their responsibilities extend more than controlling cash flow and projecting potential risks. In this blog, we will explore why you should outsource a CFO, the benefits of outsourced CFO services and things to consider when hiring an outsourced CFO.
Why Hire A CFO?
Alongside the Chief Executive Officers (CEO), CFOs are among the key leaders in a business' growing operations. They pilot the firm's financial direction and analyze how every decision can affect your growth in the coming years.
CFOs are always on the lookout for ways to adapt to modernization. As artificial intelligence, robotic accounting and innovation are at their peak, it is an advantage to embrace these technological advancements and implement them in your work process.
Aside from these tasks, the challenge of deploying strategies also falls under their responsibilities. Because they work in conjunction with the CEO, they know how to navigate around the business efficiently. Their perspectives provide certainties.
The job description of a company CFO remains intensive but has evolved to include more functions over time, which makes them an invaluable asset for any growing business.
Benefits of Outsourcing a CFO
Here are the top benefits of outsourced CFO services:
Outsourced CFOs Are Cost Savers
If you have a limited budget for hiring a full-time CFO, but you want to stay on top of your financial requirements, then it's time to consider outsourcing.
An outsourced CFO can spare you from the overhead expenses of recruitment, onboarding and training. You can meet them in a flexible working arrangement, which crosses out the troubles of monthly income, 13th-month pay benefits and employee contributions and deductions. You can also get access to top-notch services without cutting too much from your bottom line.
Outsourced CFOs Have Wider Skill Sets
Given that outsourced CFOs work from company to company, their experiences gain a more extensive scope over time. Since it's in their work's nature to be up to date, you can ensure their solutions are based on the latest industry trends. Financial situations in every business call for a different type of approach which stretches a CFO's expertise.
They strategize from different points of views and provide significant insights to increase growth opportunities in the company.
When you are too invested in your firm, you tend to see it as a flawless entity. But with a new set of eyes to assess your business functions, you have a working list of what needs to be improved.
Outsourced CFOs Are Easy to Scale
Hiring an outsourced finance chief also depends on your needs. If you're in the lull seasons of a fiscal year, you can opt to use them less. In need of a regular CFO to maintain your finances? It's easy to make them full-time. It gives you a simpler means of scaling back than hiring and rehiring a permanent employee.
In addition, outsourced CFO consulting services have the same convenience as full-time ones. One quick phone call gives an easy handle on business matters even when they're not around the office premises.
Outsourced CFOs Have Wider Networks
Outsourced CFOs come with a pocketful of contacts and affiliations ranging from clients up to banks and financial organizations. Given that their work entails a lot of relationship building, it would be a great asset to have your established network of people especially when growing a startup.
If your company is experiencing irregular cash flow, these outside relationships can give you better chances of raising your working capital and staying afloat during difficult seasons. These connections administer banking arrangements and can provide enough funds for your organization.
Outsourcing engagements work through CFOs who have a wide network in various industries. Such affiliations and a broad pool of resources help businesses to engage new clients and reach new markets.
There are a myriad of finance and accounting outsourcing firms everywhere. However, make sure to find the one that does not only fit the job, but can also work harmoniously with your firm.
Both your chosen CFO and CEO should work smoothly and fill in between their gaps to accomplish your firm's goals.
Things to Consider when hiring an fractional CFO
When hiring an outsourced CFO, there are a few key things to consider:
Know your company's needs
.
- What are your specific financial needs? Do you need help with budgeting, forecasting, or financial reporting? Do you need help with raising capital or managing debt? Once you know what you need, you can start looking for an CFO who can provide those services.
Industry knowledge:
- The service provider should have reputable experience in your industry, or at least a strong understanding of the financial challenges and opportunities that businesses in your industry face.
Ask for references:
- Ask the fractional CFO for references from previous clients. This will give you good idea of their experience and performance.
Check for competency:
- Check and ask the fractional CFO if they are using up-to-date financial software and tools, and if they are up to date on the latest financial regulations and best practices.
Availability:
- The fractional CFO should be available to meet with you regularly to discuss any business-related situation and make recommendations. They should also be responsive to your questions and concerns.
Skills and expertise:
- The fractional CFO should have the skills and expertise necessary to manage your company's finances, including financial planning, budgeting, forecasting, and reporting.
Why Choose D&V Philippines?
As an experienced accounting outsourcing company, we offer a competitive suite of outsourced CFO services. Let us handle your financial needs and provide you with valuable strategies to foster growth.
Download our guide Premium CFO Solutions to learn how our comprehensive set of services can help you make better business decisions and give tailor-fit solutions for your company. Contact us to know more!
This post was first published 21 January 2020 and edited 16 May 2023. Edited by: Angelica Garcia