What are the Impacts of Machine Learning in Accounting?
The use of machine learning in accounting changes the way accountants do their jobs. Let's take a look at how this modern technology affects certain roles.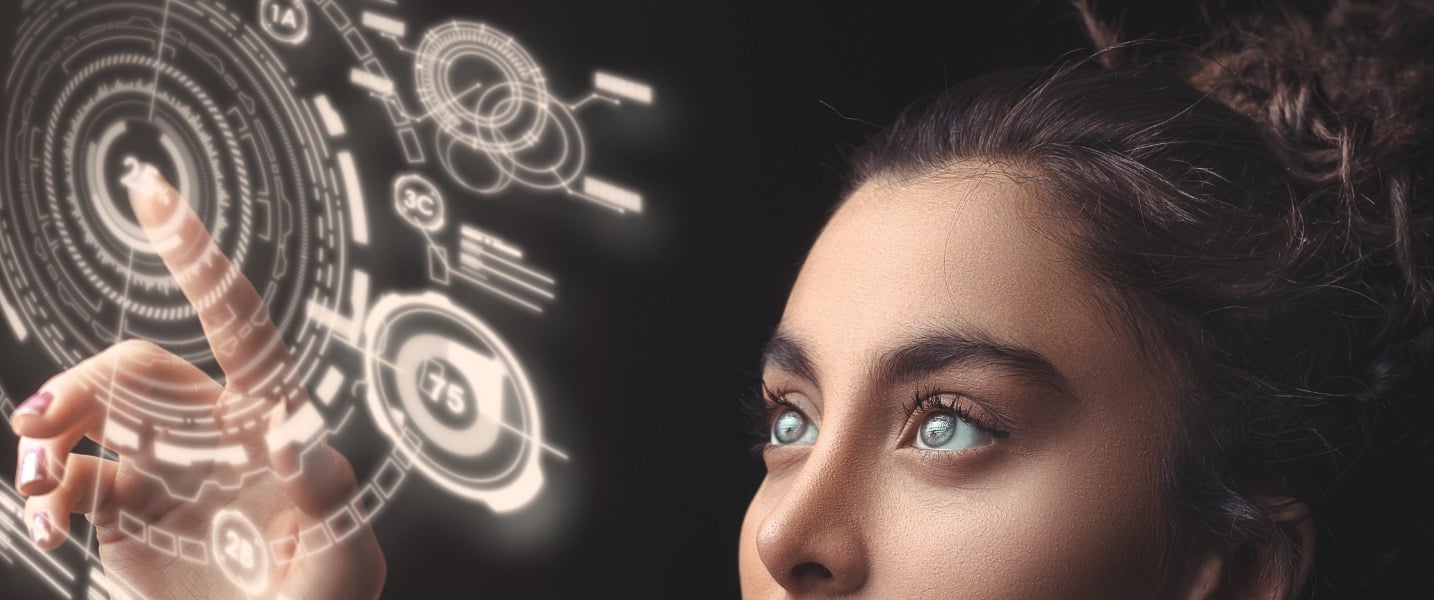 Before we proceed, let's review what machine learning is—
Understanding machine learning: What is it and how does it work?
Imagine a fresh graduate who started an entry-level corporate job. While formal education has taught them foundational and theoretical knowledge about their careers, it's highly likely that they still have a lot to learn about their role. Think of the business tools, corporate lingos, industry regulations, customer service skills and standardised company protocols, to name a few.
At first, it's essential to have an experienced employee train them. This way, they can adapt easily and be efficient with their role. But as their careers progress, they can gain the necessary knowledge and skills to perform their tasks independently.
Machine learning also works this way.
From its technical definition, machine learning is a computer program's ability to learn and adapt to new data without external intervention.
To do this, it uses the inductive reasoning method.
Like the fresh graduate we talked about earlier, it relies first on existing data patterns (the knowledge of an experienced employee) before it can figure out and provide the information the user needs (complete the tasks independently).
How does it translate to accounting, then?
While machine learning is a powerful tool, it still requires human assistance to function well. This explains why modern accountants must focus on upskilling and learning new tools. After all, it's about how they can make those tools work for them — not the other way around.
Benefits of machine learning
One of the main benefits of machine learning is automation. This feature allows companies to perform repetitive and predictable accounting tasks more efficiently.
Cloud accounting software with machine learning ability, for example, can automate bank reconciliations, tax calculations, invoicing, accounts payables, and reports. As a result, they can save hours of manual data input and calculation.
Moreover, businesses undergoing digital transformation can also expect positive returns. As the discussion paper from the McKinsey Global Institute stated, early adopters from the financial services sector with proactive AI strategies have higher profit margins compared to their counterparts.
Impacts of machine learning in accounting
Machine learning can bring several changes to the finance and accounting industry. Let's take a closer look at how it will affect certain roles:
Management Accountants
One of the downsides of machine learning is biased data. This means this technology has the tendency to provide analyses that can leave a negative impact on the organisation.
Because of this, companies with organisation-wide AI initiatives should work with management accountants to mitigate risks caused by machine learning.
Management accountants can assist — or be in charge of — developing proper governance and internal controls. The automation capabilities of machine learning can also help these accountants focus on more complex tasks such as analysis and advice.
FP&A Accountants
Instead of spending significant time generating and analysing data, machine learning can help financial planning and analysis (FP&A) accountants make the entire process easier. In addition, AI also enhances data quality and accuracy.
However, similar to management accountants, FP&A accountants must also be wary of machine learning's inherent biases and should exercise due care.
Auditors
Machine learning is forecasted to augment audit procedures and automate financial statement analysis. This means that auditors no longer need to perform these procedures themselves.
Instead, they are expected to focus more on designing the audit procedures, interpreting results and evaluating the effectiveness of the governance and internal controls over machine learning.
Tax accountants
Tax accountants will experience lesser impact compared to other roles because of companies' need for specialised advice and tax planning services.
For instance, corporate taxation, including the recent proposals to amend tax policies, is still way too complicated for AI to process.
On the other hand, tax authorities are already exploring the use of machine learning to resolve issues regarding tax evasion and fraud. They're also looking for ways to make it easier for tax accountants to better predict deductions.
The items we discussed here are only a few of the notable changes caused by the use of machine learning in accounting. As this technology continues to improve, accountants and company executives alike should brace themselves for its potential impacts, both positive and negative.
Despite this, one thing will remain constant — the experience, knowledge and critical thinking skills of accountants are essential for maintaining an organisation's financial health.
Is machine learning a threat to accounting professionals?
To make things clear, accountants will remain essential to companies even in the face of automation.
The intelligence of computer programs cannot be compared to an accountant's critical thinking, emotional intelligence, and human insight.
While machine learning can provide valuable financial information, it won't make sense to a person unless they have sufficient accounting knowledge. Organisations will still need accountants' expertise to interpret the numbers and provide confidence in the financial decisions they'll make.
In other words, businesses need accountants because of their critical thinking skills and insights.
That's why instead of seeing AI as a threat, accountants can take advantage of this tool to step up. From being number-crunchers, they can position themselves as data analytics experts who provide higher-level and value-adding services to clients.
To sum it up: AI, when paired with human intelligence, will help them work smarter.
The next steps for accountants and businesses
There's no stopping the world from heading towards a more digitalised future. As long as there are technological wins, the best thing accountants and entities can do is to accept and adapt to the changes it brings.
Like the other professionals, accountants must upskill to meet new market demands. Organisations, on the other hand, should invest in technology to make their business operations more efficient.
By embracing machine learning, accountants and businesses can maintain their competitiveness.
Harness the power of technology
Do you need assistance with your digital transformation initiatives? If you do, consider working with D&V Philippines.
As a specialised accounting outsourcing company, D&V Philippines heavily invests in the training and development of its people. This way, we can ensure that they have extensive knowledge of using cloud accounting solutions, business intelligence and data analytics software, as well as the necessary critical thinking skills and knowledge in various regulatory requirements.
If you need more staff like them in your firm, you may get in touch with us or download our whitepaper, The Rising Frontier: Harnessing the Power of Business Analytics, to learn more about our AI-powered accounting solutions.
This article was first published on 06 August 2021 and updated on 28 July 2023 for relevancy and comprehensiveness. Edited by: Mary Milorrie Campos