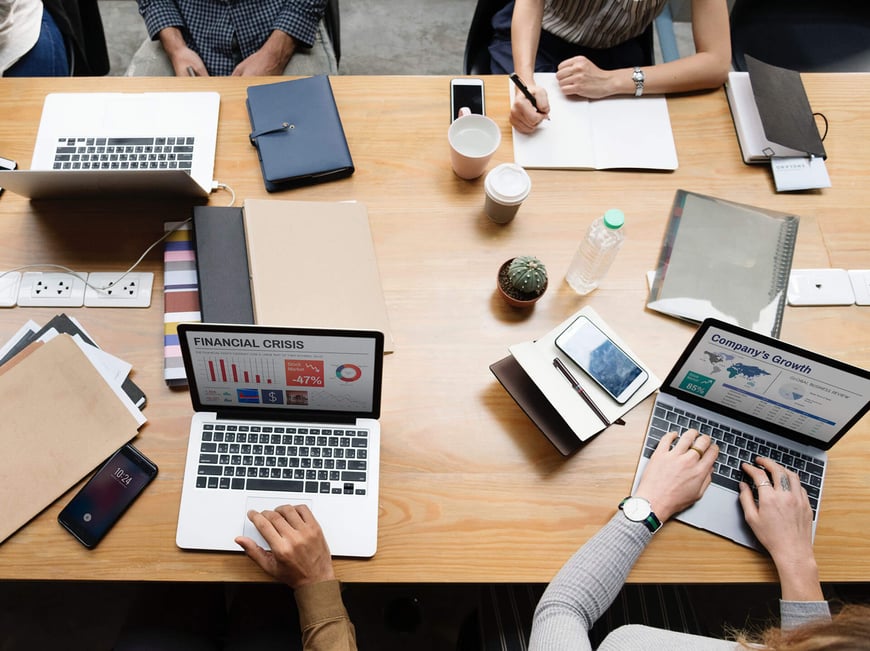 Recent reports from Statistics Canada states that the Canadian economy has shrunk by 0.1% in the first quarter of 2015. As a business owner, this news will likely pose a great challenge to your business finances. This is why you need to improve your business financial planning initiatives. You can do that by trying to have a tighter grasp of the business financial planning process.
How can business owners keep tabs on their business finances? Here's a quick rundown on the steps you need to take to create a sound business financial plan:


1. Set goals

What does your business want to achieve? Setting goals can help you understand the bigger picture as identify your business targets. Ideally, it is better to set specific goals as it is easier to determine the success of these targets later on. Using various finance and accounting instruments such as financial statements and invoices can significantly help you in the goal setting process.


2. Gather financial data

As soon as you have set your ideal targets, you can now move forward with the actual financial data that you have at hand. How much is your business earning every quarter? How much is your business spending on utilities and business operations? Determining these costs will make it easier for you to draft a business financial plan.


3. Analyze existing data

With the most pertinent financial data at hand, the next step is to interpret these data. Look at the numbers and the figures and try to map out how you can fill the gaps, if any. Through this stage, you will have a way of knowing if there is a possible imbalance between your cash inflows and inflows in the next quarter,


4. Develop strategy

Based on the numbers and figures you have interpreted, you can foresee imminent problems in your cashflow. What can you do to improve your business financial position? By developing strategies, you can keep your business finances from going astray. Some of the more common strategies include an increase in your current investments, bank financing, or cutting down on business operational costs.
5. Implement plan

Consider your options before giving it a final go. There are many consequences to be considered as you choose different strategies. Make sure you thoroughly understand the pros and cons of each strategy before leaping right into it.


6. Evaluate results

Give your initial business financial plan several months to see how it is faring. Check your cash inflows against your outflows and make sure you are getting the ideal numbers. You can opt to change certain aspects of your business financial plan as you deem fit.

Creating a sound business financial plan is not easy as it requires firsthand experience and a thorough understanding of various finance and accounting concepts.
Need help with your business financial plans? Contact us at D&V Philippines today!!