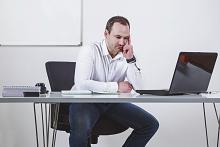 Over the years, the business community has witnessed how volatile and unpredictable the industry could be. As a business owner, this should urge you to protect yourself from possible losses that could signal the end of your business. You need a business plan—a decision-making tool that will help you assess your situation and provide a clearer view of what has to be implemented.
At this point, you may be asking yourself, "What are the keys to a fail-safe business plan?" Read on to find out.


1. Well-researched framework.
A good business plan begins with a background containing two parts: an external one elaborating on the state of the industry where your business belongs, information on your target audience and your competitors. The internal one focuses on your company's organisational structure, financial reports, and other relevant information that will enable you to understand how your business is currently performing.
2. Concrete goals.
Once you gain a better understanding of your business, you should be able to identify the needs of the company. More importantly, it should set a direction for your business. These goals must also be clearly defined to increase its feasibility within a given time.
3. Realistic deadlines.
Coming up with a timeline that plots your deadlines for specific goals and issues to be addressed significantly helps to keep your business plan on track. Deadlines should always be consistent with your business goals. Be sure to properly gauge and estimate the number of weeks or months assigned to meet your objectives.
4. Feasible strategies.
Keep in mind that a great business strategy bridges the gap between reality and the target you have in mind (in this case, your entrepreneurial goals). Pursuing these goals mean discussing operations with your key stakeholders, partners, and implementing staff for accurate, experience-based knowledge. You can use these pertinent data to your advantage by plotting them out strategically in your chosen approach
5. Practical application.
Your detailed strategy should go hand-in-hand with the assets that your company owns. While a little room for imagination is allowed every now and then (especially for visualising your company's future), it's always important to weave your ideas with your available resources such as your business capital, manpower, and existing facilities.
6. Risk mitigation.
You can plan everything but you can never be completely ready for what lies ahead. This is the main reason why you must put into consideration potential business problems and devise solutions ahead of time. You may even be able to eliminate the problem before it starts causing trouble.
7. Regular assessment.
Just like a growing business, you should treat your strategy as something dynamic and flexible. It should be subject for review and have adequate room for adjustment (if necessary). This is especially the case when you have to cope with the critical issues encountered by your business.
8. Cohesiveness of plans.
Always be straight to the point. Your business plan should not be over 50 pages. Ideally, your business plan should also be cohesive to keep the stakeholders more focused on the goals and objectives your business is aiming for.
9. Convenient implementation.
Finally, walk the talk—the success of your business plan can only be measured by the degree to which it has been properly put into action. As such, you need to take serious efforts to ensure the strict implementation of your business plans. Never forget to follow up and consistently monitor strategies and projects.
You should be able to work around your business plan from these points to ensure that much-needed surge in your annual profits. The question now is, are you ready to revamp your business plan?
For more information about business strategies and how the outcomes of these strategies complement your critical business numbers, you may get in touch with our qualified advisers at D&V.