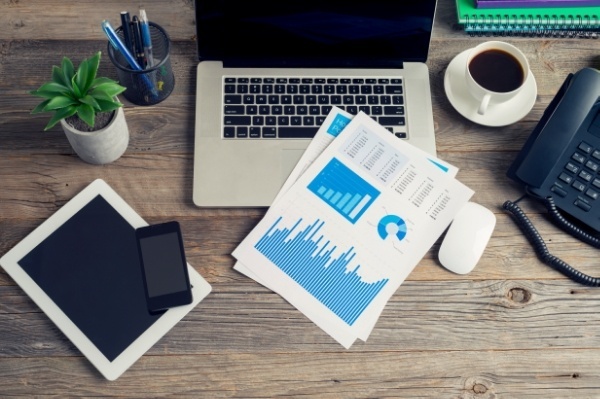 Small businesses have to adapt to technology so as not to be left behind in the industry. One of the biggest and most practical investments that they should consider is a good and effective accounting software; if they want their processes and the business to work faster and smarter, this will help them tremendously in the long run.


For this reason, small businesses must look into cloud-based accounting software; otherwise, data gathering and processing can be tedious. Small business accounting software that's not on the cloud can also take up a lot of time and effort, thus not adding value to your business.
On the other hand, cloud-based accounting software will save your business time and money. Cloud-based accounting software is the ideal platform to make your business data and information accessible to anyone, anywhere, and from any device. Your physical office and hard drive is no longer the central hub.
A small business does not need expensive software to manage their ledger. Let's take a look at the most cost-effective cloud services for small businesses.
1. Kashoo
This is a simple accounting app for small businesses that is accessible on your web browser or on your mobile device. Its features include connecting to online bank accounts and credit cards, professional invoices, a manageable dashboard and the choice to categorize income and expenses or not. It is also secure and highlights a double-entry accounting for bank processing and financial statements.
2. Xero
It lets the user share access to the latest data and checks cash flow real-time. It boasts a simple dashboard which, once you download it, you can easily view your bank balances, bills, invoices and expenses. It also features an interactive graph to illustrate cash flow; you can also monitor specific data accounts from the dashboard.
Perhaps what made it an award winning software is its capability to let your employees collaborate online to work on your financials and give on-time advice that you need. Here are some good tips on how to become a certified Xero Advisor.
3. QuickBooks
This software makes invoices, tracks sales and expenses, downloads banking transactions, and gives you access to business data on any mobile device. It also includes check printing and exporting data to Microsoft Excel.
4. Outright
This is very useful to small businesses that are focused on e-commerce. It lets users track their sales and finances in a single dashboard. You can also link different accounts such as PayPal, bank, credit cards, and even eBay. Outright systematizes all your data into IRS-approved tax categories thus making it easier for you once tax season comes.
5. FreshBooks
FreshBooks is accessible on your mobile device and desktop. It links all tools that small business owners need to send invoices, manage expenses and track it anytime, anywhere. Users can import their expenses from their bank account or credit card. It also features an easy and intuitive interface, data encryption, and automatic data backups to various data hubs for storage.
6. Monchilla
The selling point of this software is its simplicity. It uses recurring financial data that is already generated by financial institutions. It is ideal to track expenses and invoices, run payroll through direct deposit, calculate taxes and link various bank transactions.
7. Wave
It has the basic accounting features that a small business needs such as payroll integration; you can also connect it with your Paypal account. The good thing about Wave is that it is free; however, you will see advertisements from Amex, Dell, and Staples.
8. Sage One
It speedily records and categorizes income and expenses, links your bank and credit card accounts, generates accounting reports, and automatically applies payments against your invoices. Another feature that Sage One offers is that it sends invoices to customers, tracks invoices and email payment reminders, and accepts credit card payments through PayPal. It can also generate and manage tasks, and provide cloud-based collaboration for the team and its clients.
9. KashFlow
Its selling point is direct tax filing; all you have to do is to run the VAT report, enter your filing credentials, and submit. It's that easy. It is also very secure with its various payment card processors; thus, your accounts will be automatically updated. Aside from being fast, you can also create quotes and turn it into invoices. You can also schedule email reminders whenever a payment is overdue.
10. Soho Books
It tracks money coming in by generating invoices and money going out by following your expenses and vendor balances. Small business owners can also connect their credit card accounts, and the administrator can invite other users and integrate the software to Google Apps, PayPal, and other Zoho tools like Zoho CRM and Zoho Projects.
With so many choices in the market, it may be a daunting task to pick the one that will work best with your business. If you have any questions on which you should use, we'd be happy to help in any way we can. We work with such programs every day to help our clients organise and analyse their financial data.
Maximise your use of a cloud-based accounting software by scheduling a consultation or downloading our white paper in the link below.