SME Revenue Projection Basics in the UK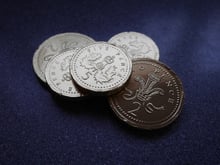 Business exit rates have gone up in recent years. The reason behind this downturn is usually due to the hazy focus of some business owners. Fact is, some business owners decide to give their full attention to their actual business operations. Of course, there is nothing wrong with concentrating on your source of revenues. However, when entrepreneurs get too preoccupied with their business operations, they tend to forget their bottom line. And so the difficulties in their business finances start to pile up.
Revenue projection in the UK
For most SMEs in the UK, revenue projection is very important as it bridges the gap between the bills that need to be settled and the cash inflows or the money coming into the business. And we haven't even touched base on the other advantages that come with revenue projection. Managing business cashflow, identifying trends and potential bottlenecks and improving budget tops the list.
Preparing the forecast
Working on your forecast is very important for your business - that is already a given. But how, exactly, can you start your forecast? For startup businesses that are keen on taking charge of their own forecasts, it is necessary to start rounding up some of your most critical numbers. These include:
income and expenditure;

cashflow statement;

balance sheet
Income and expenditure typically include your critical business numbers in the form of actual sales, cost of production and overhead costs. Secondly, getting your cashflow statement in order is also vital - keeping a copy of receipts, invoices, capital expenditure, loan repayments and the like is the best way to do this.
Some business owners who do not yet have a strong grasp of advanced accounting skills, particularly in forecasting, may skip reviewing the balance sheet. But if you want a more accurate projection, you should include this in your calculations. The balance sheet basically allows you to look into your cash inflows for the purpose of keeping your fixed and current assets in order.
Revenue forecasting can save your business from a lot of financial hurdles - that is an understatement. if, for some reason, you decide to do away with revenue projection, it would be difficult for your business to prove and assert its financial viability. And this would ultimately affect your business finances.
If you feel that you need more assistance in getting your business finances in order, consult a professional financial adviser to help see your business through. At D&V Philippines, we offer advanced finance and accounting services for SME. Get in touch with us for more enquiries.