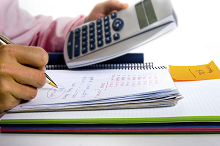 For most business owners, the possibility of attracting potential investors can significantly change the course of their business. With the money coming in from investors, improving cash flow will be a breeze for small business owners. Add to that the perks of having enough capital to expand business operations or purchase additional machinery. But here's a reality check: without accurate revenue projections, few investors will want to say 'yes' to an investment agreement with you.

Come to think of it, though, proving business profitability to your investors is but one of the reasons why revenue projections are important for your business. Read on to learn a few more:

Steady cash flow
Accurate revenue projections dictate how you should make good use of your financial resources to make sure that your revenues are hitting the target. Without these projections, you will likely struggle with your cash flow due to miscalculations.

Accurate inventory
As a business owner, you should be mindful of purchasing the correct volume of raw materials to keep your business operations going. Buying too much will strain your business finances in the same way that a depleting supply will affect your production. With the use of revenue projection, you can easily determine the correct amount of raw materials to order.

Strategic plans
Revenue projection is a necessary tool to ensure that your business is set upon a strategic set of plans. These plans revolve around the wise use of your financial resources. At the top of the list are the best practices for saving on much-needed assets and growing your revenues to prepare for possible economic setbacks.

Efficient monitoring
When your revenue projection is up to date, it is easier for you to track the performance of your business in previous years. You can use these pieces of financial information to identify key issues with your current budget plan. This way, you can further decide which strategies to drop and which ones to pursue actively.

Revenue projections play a major role in keeping your business finances sound. Now the question is, how accurate are your revenue projections?

At D&V, we can assist you in projecting accurate revenues. Check out the D&V website to know more about the services we offer.