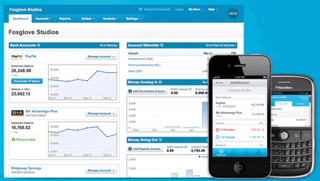 To say that paperless accounting created a revolutionary shift in business financial management is an understatement. As we speak, a larger number of business owners like you are moving their accounting operations from the accrual-method to the more modern cloud accounting software. And with good reason. With cloud accounting, business owners can perform hands-on bookkeeping and accounting tasks with ease. These programs also keep financial data secure and available for access anytime, anywhere.
But in the same way that other forms of technology need updates and improvements, so does the modern cloud accounting program. Xero is one of the cloud accounting programs to date which has made significant changes to its core program. Read on to know more about Xero program updates:
Xero
Xero is an online business platform that has successfully tapped into various small businesses in different countries. It is a preferred accounting program that allows you to do payroll, reporting and bank reconciliation in a breeze. It also has features that enable business owners like you to collaborate with an accountant or a financial adviser seamlessly. Last but certainly not the least, the Xero software provides a real-time view of your business activities with just one look at your dashboard.
The Xero Customer Base
Xero was founded in 2006 in New Zealand. As its growth continue to gain momentum, Xero became more well-known in different parts of the world. To date, Xero has 400,000 paying customers. A massive volume of these customers belong to New Zealand, Australia and the UK. Although Xero also has a growing customer base in the US, studies suggest that most American businesses prefer QuickBooks over Xero.
Xero Acquisitions
Xero recently acquired Monchiila to improve the payroll feature that it offers. This improvement is a big leap for Xero as this step aims to convince more business owners to patronise Xero through the improved payroll feature. Other significant improvements in the Xero program include an improved reports feature that would hopefully be at par with the online reports found in QuickBooks.
The expanding customer base of Xero provides a glimpse of exactly how promising this cloud accounting tool could be. It not only helps you save time and money, it also empowers you to focus more on your actual business operations. With all of these in-the-know, perhaps it's now time to look through your own business accounting operations and see whether it's time to make the shift to cloud accounting.
Need help in improving your business finances? D&V is here to help! get in touch with our cloud advisers today to find out more about cloud accounting.