Why Choose Xero Accounting Software for Your Company
Staying on top of your numbers can be an overwhelming task when you're also responsible for overseeing your core operations. However, with the rise of technology, the finance and accounting (F&A) industry openly welcomed new integrations in its realm to upgrade the workflow process of their teams.
Different accounting software offered competitive suites of automated services to cater F&A duties for small business owners and corporations. Among the names revolutionizing accounting technology, Xero is one of the pioneers.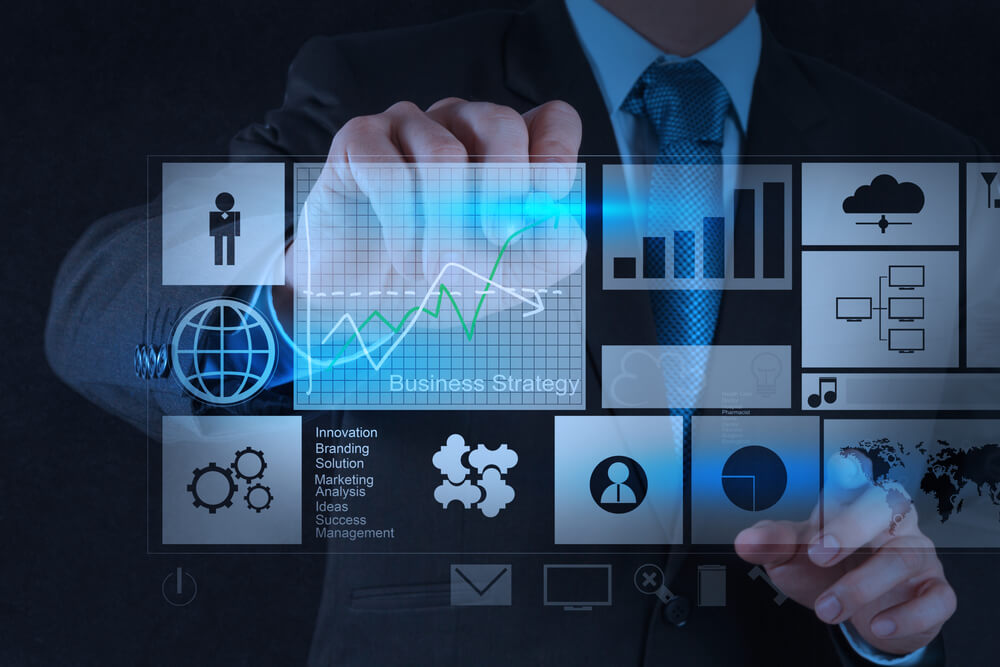 Xero is a cloud-based accounting software that allows finance and accounting professionals to automate routine tasks and serves as an avenue to store sensitive financial information.
Xero Accounting Software
Known as one of the accounting software giants, Xero is dedicated to helping small business owners manage their cash flow, taxes, and payroll efficiently without going through the trouble of manual data entry.
Xero offers robust features such as:
Online Invoice

Tracking Inventory

File attachment in your data

Bank Reconciliation

Multi-currency

Cloud storage

Online Accounting

Financial reporting

Payroll
Xero offers a wide range of automated accounting solutions to meet your business requirements. Regardless of your industry, Xero can give you an enjoyable experience in standardizing your complex numbers and direct your business towards achieving a steady cash flow.
Aside from its functional features, Xero is known in the market for its usability. If you're a beginner in using a cloud-based accounting system, then this platform is for you. Aside from its modern user interface which makes the user experience more enjoyable, Xero allows easy navigation for non-expert users. You don't have to worry about being lost inside the program because it offers a video or a link to a step-by-step guide on top of every page you open.
Xero Pros and Cons
Once you're well acquainted with Xero and its features, you can easily navigate through the program seamlessly. This can help you maximize its capabilities and use it to achieve your business goals quicker. With Xero, you can take advantage of the following functions:
Effortless Setup
Undergoing training or user manuals aren't necessary when using Xero. It is designed to cut the time spent on setting up the software so you can focus on doing your accounting duties. Once launched, Xero takes over all your transactions and contacts.
Doing Invoices
Having trouble chasing your customers for payments? No need to worry. You can leave that to Xero. Aside from the automatic payment reminders, this software also allows you to email invoices directly, as Xero integrates with PayPal, Stripe, Square and other payment solutions.
Easy Collaboration
Xero is a cloud-based accounting solution, which means transactions and accounts management is done online. Sharing files with your colleagues and clients can be done in a matter of a few clicks. Any updates in your numbers will be saved and you can also track changes made in your documents.
Customizable Solutions
Regardless of what phase your business is in, Xero can give you the help you need. With more than 800 app integrations, you can run your transactions smoothly in the background while focusing more on running your business. It gives you the freedom to match the right features you think will give you a more improved business process.
However, there are also some limitations to look at before selecting Xero as your accounting partner.
Limitations of Xero
Limited Early Plan Package
Xero offers competitive packages for small businesses. However, their Early Plan subscription only allows 5 invoices, 5 bills, and 20 bank transactions monthly, which is very ample to use in a running business.
Expensive Plans
Xero's latest upgrades came at a high cost. But this hike no longer included the built-in payroll in its plans. Xero also integrated its expense claims and multi-currency features into the top-tier packages.
Mobile Dysfunctionality
While Xero boasts of its mobile access, some users are disappointed in the usability of the apps, compared to its desktop version. Reports of bugs and crashes are steady, alongside bad reviews on its online invoicing through mobile.
Xero Accounting Integration
Aside from its competitive features, Xero offers more streamlined transactions through its integrations with third-party applications. You can further customize your Xero experience with specialized software fit for your business. These programs are grouped according to functions and industries to help you find which platform best compleiments your operations. Choose from a variety of functions like accounting tools, customer relationship management, invoicing, payment solutions and many more. You can also select a system suited for your industry, whether you're from accounting, construction, franchise, retail and others. Find out which system you can best use for your business before you get ahead.
A helping hand in regularly managing your books is essential to give you updates on your financial health. Getting a Xero subscription can be the best long-term investment you can capitalize on this year.
Need help with using Xero for your company's business?
With our expertise in using Xero along with the latest accounting technology, we can help you achieve your company's goals with our data-driven insights and scalable solutions. Contact us today and see how Xero can change your company today!
Download our Outsourcing: How to Make it Work guide today and know how we can be your reliable outsourcing partner.
This post was first published on 22 October 2019 and edited 25 August 2023. Edited by: Aly Tagamolila