Outsourced vs In-house: Which Payroll Process Setup is Best for You?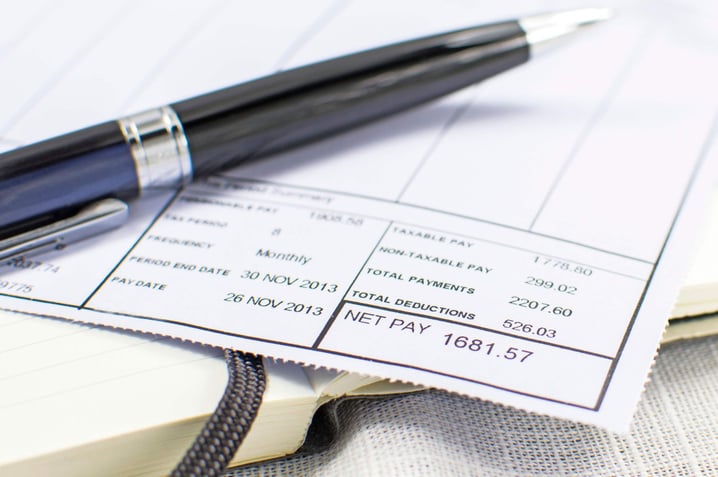 Traditionally, only large corporations have the luxury to outsource their payroll functions to a payroll service provider. But as systems continue to advance and industry players continuously innovate, this service provision has now been made available to businesses of all sizes and industries.
However, the debate between having payroll outsourced or done in-house is still a challenging decision to make, as many elements compete for the top spot in a company's requirements. To help you decide, here are the benefits of doing your payroll in-house and having it outsourced:
Benefits of In-house Payroll
Instant Access to All Data
Having all your payroll data and systems in-house means that you can access it quickly without the need for liaising with the main payroll contacts on your end and on the payroll provider's end. All payroll questions can be answered immediately within the organisation, assuming that you have proactively invested in payroll personnel and a reliable payroll software that provides a high level of data security, top-notch processing capabilities, and is easy to use.
The in-house setup is ideal for businesses that are not comfortable sharing sensitive payroll information with a third party provider, and want to keep everything done within the walls of the business.
While some outsourced payroll providers offer customisable solutions for even the smallest businesses, having your own payroll in-house means that no matter how unique your requirements are, you will be able to modify your payroll processes to meet them as you are in full control of all procedures, timetables, and reports.
In Some Instances, Cheaper for Small-scale Businesses
If you just want to get the ball rolling and make sure your employees are paid, then it's just best to do payroll in-house (either by yourself or by hiring an in-house accountant). If you only have less than ten employees to pay, there are a lot of affordable software options for you to try to aid in facilitating your payroll, and you can even hire part-time payroll staff to get the job done.
Benefits of Outsourcing Payroll
Managing payroll is not a core function of any business, which means that it does not directly affect how a business profits, yet it takes up a lot of time to accomplish. A study done by ADP proves that companies who do not outsource spend an additional 235 hours to fulfill essential payroll-related tasks. This substantial amount of time could be used instead for business development or other core business activities that have direct effect on profitability.
When thinking of the bigger picture for a company's payroll expenses, other than direct labour costs and the system being used, businesses should also factor in indirect labour, direct non-labour, and system maintenance costs. This could place a big dent on a company's resources for something that does not have direct effect on how it profits.
This is where outsourced payroll services win, as payroll providers bring about economies of scale—providing significant cost advantage to their clients which is achieved by an increased level of production (from the services rendered to other clients).
Access to Payroll Expertise for Accuracy and Compliance
Not all businesses can afford the luxury of having their own payroll specialist in-house. However, with the conception of outsourced payroll providers, the 'economic' barriers are broken down so that all businesses may have access to payroll expertise, which can significantly improve overall accuracy and efficiency of all payroll transactions and compliance activities.
What's Important to You?
Do you want to save on costs for the long-term or are you simply looking to meet your immediate payroll responsibilities? Is the accuracy of all your compliance activities more important than confidentiality issues? The bottom line in choosing which payroll setup to go for definitely boils down to what's important to your business.

D&V Philippines can be your partner in choosing the right payroll solution for your company. Our Payroll Solutions encompass all the conveniences of having payroll done in-house, with the expertise, efficiency, and cost-savings that are only known to those who choose to outsource. Get in touch with us now to learn more about our Payroll Services!