How to Set Up an Effective Business Intelligence Roadmap
A business intelligence (BI) roadmap guides your business to where it needs to go in terms of implementing BI strategies. It establishes your target goal and identifies the steps and milestones needed to reach that goal.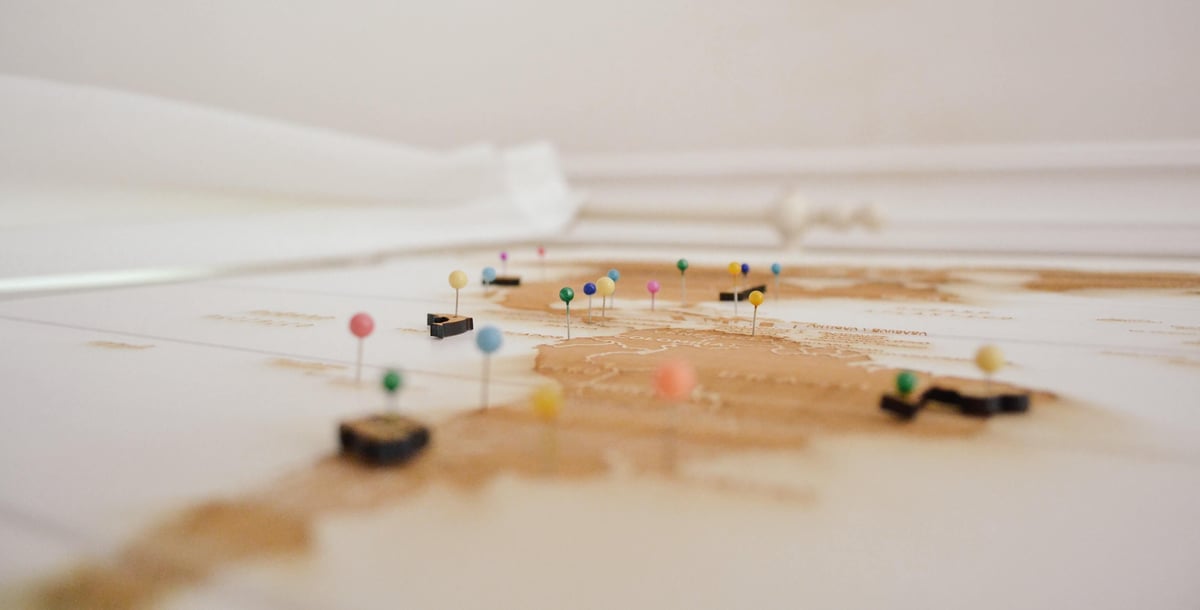 When working on a long-term project, it's easy to lose sight of your destination. Along the way, you may find yourself getting chased by your daily responsibilities, not to mention the roadblocks you can stumble upon. With a BI roadmap, you can prioritize your tasks, communicate the next steps with the team, and implement the use of BI more effectively organization-wide.
What is a business intelligence roadmap?
The business intelligence roadmap is a document outlining your strategic objectives in using and implementing business intelligence. Unlike business plans that focus on details, roadmaps focus on the big picture.
For a better understanding, think of the blueprint's role when building a house. Engineers and architects consult this document now and then to achieve their client's expected outcome. Even with their technical knowledge and field experience, they still use the blueprint to produce consistent and accurate results rather than relying on guesswork.
A business intelligence strategy roadmap does the same. Your organizational structure and needs are unique, so you'll need a guide to lead you through the assessment stage to achieve a BI-driven work environment.
Steps to setting up an effective business intelligence roadmap
How business intelligence is being used by your company depends on how you implement it. While the list below is not exhaustive, it will give you a general idea of the basic steps needed to create a BI roadmap. Feel free to follow what applies to your situation and modify the steps as you see fit.
Identify your BI maturity level
To set up an effective business intelligence roadmap, you must determine first where you are now. Are you starting from scratch? Do you have prior experience using BI tools? Are you transforming your BI strategies? What are your needs based on your BI maturity level?
By knowing this, you can set realistic goals and assign a reasonable timeline. At the same time, it gives you a glimpse of the efforts you need to make to achieve those goals.
Some ways to define your current maturity level include conducting interviews with C-level executives, analyzing historical data and documentation and reviewing internal systems.
Choose a sponsor
The sponsor is a C-level executive who is responsible for spearheading the BI initiative. CFOs or CMOs are usually the best people for this due to their bottom-line responsibility and extensive knowledge of the company's strategy and goals.
The data visualization company Tableau further enumerates the roles and responsibilities of a sponsor, as follows:
Set the vision for modern analytics

Align projects to transformational initiatives

Represent the interests of all departments involved to establish a proper budget and funding

Nominate staff for project and advocacy roles

Ensure accountability among stakeholders

Set a good example of using data-backed information over intuition
Other than the sponsor, you must also assemble your BI team who can help in planning and implementing your BI strategy.
Set KPIs
The KPIs (key performance indicators) you set will influence your focus areas when implementing your BI strategies. These measurable values show your progress in attaining business objectives.
Prepare your business intelligence roadmap
When you're done identifying your needs, including your BI team and KPIs, it's time to prepare the actual BI roadmap document. This document outlines your overall strategy, vision, goals, and ways to achieve your desired outcomes.
It's important to keep it clear and easy to understand since not everyone has technical knowledge about BI. It should also be flexible enough to accommodate unforeseen changes.
Note the following information to include in this document:
Vision, goals, objectives, and metrics/KPIs

People involved (in most cases, they are your key stakeholders who can contribute valuable insights into how your roadmap should look like)

Timeline

BI tools and software to use

Implementation method

Funding options
When creating your BI roadmap, you can either start from scratch or use editable templates on the internet. Just make sure it contains all the information you need to keep your key stakeholders on track during the implementation process.
Choose the right BI tool
The next step is to identify the BI tool/s to use for an effective BI implementation. Evaluate different BI platforms to find which one meets your needs. For more information, refer to this guide: A CFO's Guide in Choosing a Business Intelligence Platform.
Be hands-on in the implementation of your BI strategy
In the end, what matters is how you apply your well-defined plans to your actual operations. A roadmap is only here to guide you through getting closer to your goals. A map becomes meaningless when you don't take the next step.
Make sure everyone in your organization understands the importance of adopting business intelligence. Conduct training whenever possible. Most of all, be in the lead in using evidence-based information from your business intelligence platform. This way, your employees will follow suit.
If you're looking for accounting services powered by business intelligence technology, contact us today to get a free consultation from our experts. You can also download our Business Analytics whitepaper to learn more about our services.