Importance & Uses of Business Intelligence in Accounting Firms
The adoption rate for business intelligence in accounting is increasing over time. As it grows, accounting firms should devote more attention to enhancing their BI capabilities to attract more digitally-focused clients — and of course, to offer more value to the existing ones.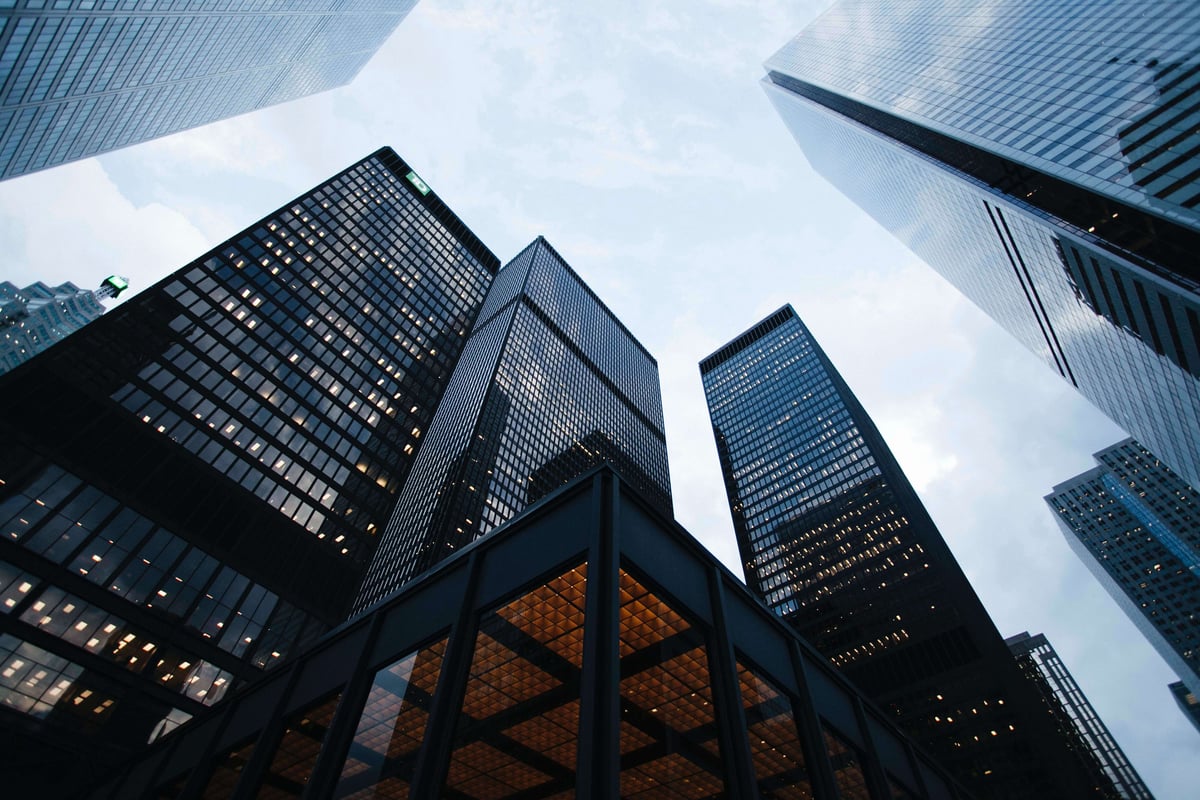 Here's a quick rundown of the importance of business intelligence in accounting, its practical uses and its benefits to your accounting firm.
Why does business intelligence in accounting matter?
Data is everywhere, and it has changed the playing field for businesses. Relying on guesswork and assumptions alone has little room in today's modern society. Instead, when making crucial decisions, business leaders need concrete, factual and timely information to decide the best path forward.
Despite its abundance, raw and isolated data is irrelevant when left unprocessed. Datasets should be linked and visualized to generate valuable insights.
"The data themselves, unless they are actionable, aren't relevant or interesting," said Nathan Eagle, a former adjunct professor at Harvard University and one of the pioneers in the mining of unstructured data from businesses, in this Harvard Magazine article. "What is interesting," Eagle added, "is what we can now do with them to make people's lives better."
And this is where business intelligence comes in.
Business intelligence (BI) allows its users to transform raw data into useful and easy-to-understand information. It works by using BI software and setting up KPIs (key performance indicators) to collect, process, analyze and report the right information to its end users. The reports are often presented as visualized data, making them easier to understand even for non-accountants like your clients.
The analytical skills of most accountants and CFOs come in handy in creating a business intelligence strategy. That is, choosing the right technology, implementing the BI software platform, naming KPIs and deciding on the use of data.
To further improve your firm's service delivery, you must partake in enhancing your team's capabilities in business intelligence and data analytics. Regular training, knowledge sharing and other upskilling activities related to the use of BI can be a good starting point.
Practical uses of BI in accounting firms
Harnessing business intelligence in accounting isn't only useful for clients within your country. In fact, its importance increases the further you expand your service across the globe, as different jurisdictions are now starting to implement digital requirements for accounting.
Australia, for instance, is gearing toward the Digital Economy which they plan to achieve by 2030. Meanwhile, the U.K. already implements Making Tax Digital (MTD), a government initiative that requires businesses to digitally record and declare their taxes to the HMRC (HM Revenue and Customs).
With business intelligence and reporting tools, accountants can:
Reveal insights from financial data

Obtain data for performance and competitor analysis

Supply easy-to-understand reports and visualizations to clients

Assess processes to improve efficiency and manage risks better

Analyze market trends to inform decision making

Have a better cash flow analysis and forecasting with historical, current and predictive views of business operations generated using the BI software
Overall, the real-time information from BI tools empowers your accountants to offer more value to their respective clients.
Benefits of business intelligence to accounting firms
By enhancing your BI capabilities, your accounting firm can:
Become more productive
Your team no longer needs to collect and process data manually, resulting in higher productivity and fewer errors.
Have better accounting processes
Through BI's dashboard and visualization tools, you can have better visibility into your accounting processes and metrics.
Get access to up-to-date information
BI tools give timely access to crucial information such as the ongoing market trends, the status of the global supply chains, talent shortages in your organization, etc.
Achieve more authority in aiding clients with decision-making
The use of business intelligence in accounting lets you generate and communicate insights to help clients arrive at the best decisions.
Have more strategic advisors
Enhancing your team's knowledge and skills in the use of BI and other data analytics tools elevates their status as trusted strategic advisors. BI-powered cloud accounting software can automate manual tasks so your team can allot their time to more analytical tasks rather than number crunching.
Obtain higher audit ratings
BI reduces human intervention during the data entry and processing stages. This can translate to fewer errors in your clients' books. Thus, your audit performance can also improve.
Improve your firm's overall operations
BI lets you track your financials closely, optimize your supply chains, get more insights into the labor market, benchmark your competitors and make better business decisions, among others.
Open more business opportunities
Becoming a digital-centric firm gives you more opportunities to work with clients who are looking for forward-thinking accounting partners.
Stay relevant in the market
Improving your technological capabilities keeps you relevant in the marketplace. The world is heading in that direction anyway, so why not get ahead before your other competitors do?
Keep your existing clients
Lastly, you can offer your BI-enabled services to your existing client base. It can be an effective upselling strategy, especially for those who are still relying on manual accounting processes. Rather than looking for advisory services elsewhere, they can get them instead to your accountants and CFOs.
More digital transformations will change how accounting works. But for now, business intelligence and data analytics are the top tools you can use today to deliver top-notch accounting solutions.
Are you looking for back-office support to enhance your firm's BI capabilities? D&V Philippines offers high-end customizable support to accounting firms and other professional services firms. Let us build you a team of globally competitive accountants in which you can have total and complete operational control.
To know which service suits you best, contact us today to get a free consultation from our experts. You can also download our Business Analytics whitepaper to find out how we harness this technology in enhancing your accounting support services.