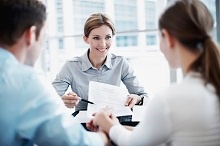 Some business owners prefer doing bookkeeping on their own, but many of them seek the help of professional accountants when it comes to running the numbers or preparing their financial statements. Tasks that go beyond organizing and storing financial records can be too timely or complicated for owners to stay on top of, considering these reports have to be extremely accurate.

More than this, a lot of technical expertise is required of a professional to be able to deal with SME taxes, including corporation tax, diverted profit tax and so on. Without the help of a Certified Public Accountant (CPA), miscalculations can go unreported and cost their businesses larger sums of money in the long run. Here's how to know when an accountant or firm is worth working with beyond being called "professional" or "expert" on their websites.
Certification
One of the first things to look at is whether the accountant you're working with has the right qualifications, such as being a licensed CPA. These professionals are usually required to keep up with current tax laws and are more knowledgeable when it comes to coordinating with tax agencies and preparing financial statements for different uses.

If the firm you're working with outsources to a third-party company, you may need to ask them to be upfront about it. Outsourcing some of the work is not an entirely uncommon practice for accounting firms, so make sure you're coordinating with the right professional when it comes to getting first-hand or second-hand advice regarding your financials.
Industry experience
By far, the best accountant you can get depends on how much he or she knows about your business's industry. Certain kinds of corporate taxes in the UK have specific rules per type of business, so it'll be up to a person's experience to know how to maneuver around these regulations (including how your small business's income or employee wages are reported).
Fee arrangements
Some firms charge a flat rate for providing finance and accounting services, while others impose a per-hour fee especially when consultations go beyond basic business advice. Remember to pay upfront instead of on a monthly basis so that you can keep track of how much work is being done for what you're paying. A firm that charges significantly less than other ones may only be running your numbers through accounting programs - something that even you can do as a business owner. You'll know that an accountant reviews your financials with care when they are also able to explain what your numbers mean for your business as a whole.
Client relations
Do they take the same approach that your business does when it comes to finance? Would you trust them if they recommended a more aggressive or conservative approach to writing off taxes? Most business owners build lasting partnerships with their accountants only when some initial work proves they are on the same page. At the end of the day, it is an accountant's financial philosophies that will keep your business trusting in their advice, rather than just past experience or competence.

When you find an accountant who puts their reputation at stake for your business's success, you'll know you're working with the right professional.

Our team of CPA's are more than committed to providing seamless finance and accounting services to suit your needs. Check out the D&V website to learn more.