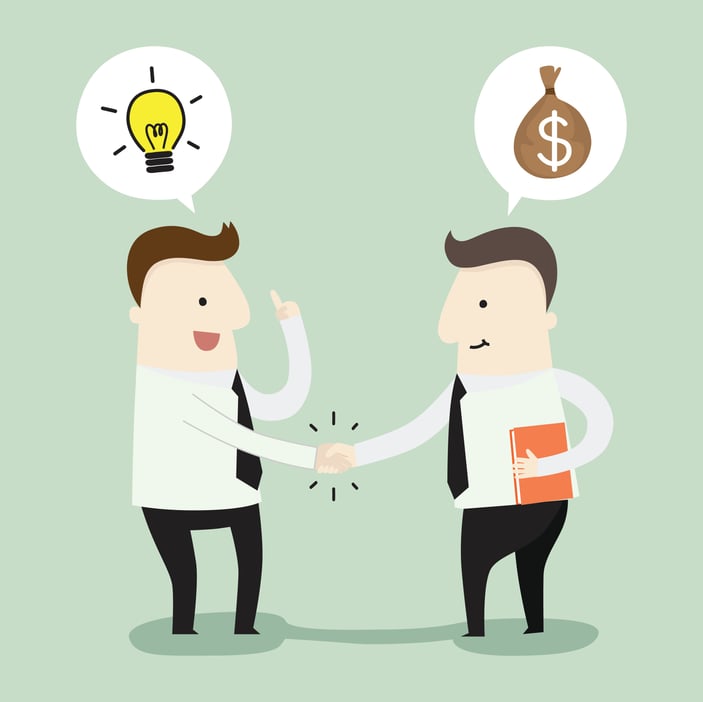 Most companies fear that outsourcing their accounting services may bring more risks than benefits. However, with the right accounting firm and a seamless process, it might be easier than you think.

When you have finally decided on outsourcing your accounting, here are some tips you can follow to achieve an effective partnership with your outsourced accounting firm:
Looking for an accounting firm
Don't go for the first company that you come across with. Do thorough research about several accounting firms that you think would be perfect for your company. Ask for their portfolio or their roster of clients to check if your company is compatible with them. You can ask if they have worked with companies similar to yours to know if their expertise can match your needs.
Additionally, you should ask about their specific processes. This can help you assess if the firm is a great fit for your business. You can ask about their security or privacy policies, day-to-day tasks, ability to work on various advanced accounting softwares and the like.
Lastly, you should always consider the cost of their services. Get a quote from several companies and look for the most competitive price - weigh the quality of their service and the operational cost.
Set up a plan
When working with an outsourced team, you may not be able to meet them as often as an in-house team. That is why crafting a plan would be necessary. Both parties should discuss expectations to ensure that everything is clear. You should include the deliverables and tasks with the corresponding deadlines, schedule of meetings, and calendar of events. All of these will ensure that both parties are on the same page and that all requirements are met. This plan will not only improve your workflow but also help you keep track of the project's progress.
Working with your chosen accounting firm
Before anything else, back up your files from your previous accounting software. Accidents and mistakes happen all the time and it is better to be safe than sorry. Having several backups of your important files is also a great idea to ensure that you have access to essential information when necessary.
Next, a contract must first be crafted and signed by both parties before starting any project. This should include all the details of the work ( i.e. budget, timelines, expectations, deadlines, security or privacy policies, quality of work, etc.) Once the contract has been finalized, you can start discussing the process and workload for your company.
Make sure you have a key focal person from your company that will be in constant communication with the accounting firm. S/he should oversee the whole process, decide on important matters, and provide regular updates to the firm and your company.
Also, if you have your own accounting software, discuss its specifications to your partner firm so that they can help streamline the process. You can also rely on their expertise and ask them on software products that will better suit your needs.
Lastly, the key to a great relationship with your partner firm is communication. Schedule regular updates to align your processes and manage expectations. It is also recommended to talk with them about points of improvement to further reduce the bottlenecks and improve your process.
These may seem like a lot to consider, but for something as important as accounting, you should always be thorough and critical. Choose the accounting firm that best fits your company's needs and stay on top of the whole process - you will be reaping the benefits of outsourcing in no time.
Download our whitepaper, Solutions for CFOs, to learn more about the benefits of outsourcing and cloud accounting. Discover how these can help drive success to your business by establishing a strong business financial position.