Franchise Accounting: A Quick Guide to Terms You Need to Know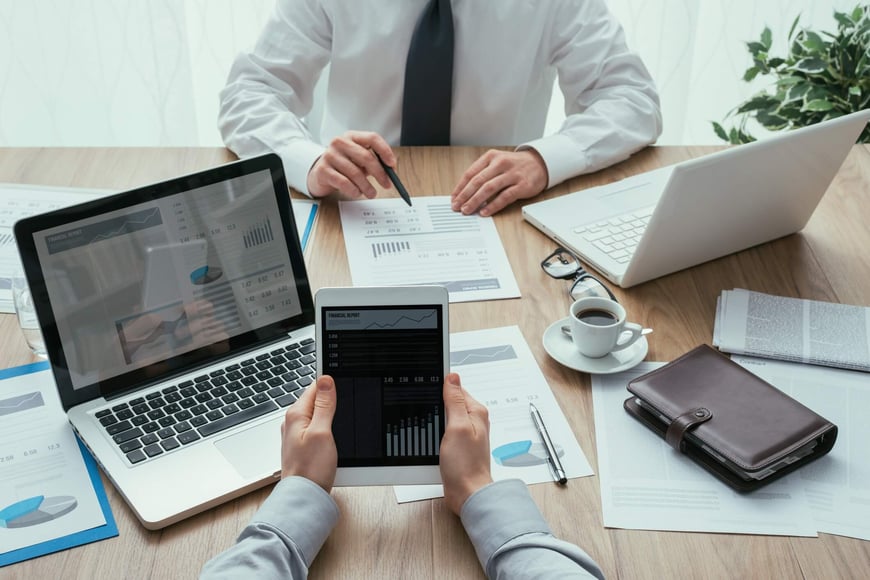 Investing into a Franchise Business might seem very lucrative as it is a proven successful business model. However, as a franchisee aspiring to echo the success of your franchisor, it is better to have a basic understanding of franchise accounting concepts to determine if your franchise is being profitable or not. Here are some franchise accounting terms to get acquainted with before jumping into a franchise investment.
1. Bookkeeping

Bookkeeping is the core function of franchise accounting (or accounting for any business for that matter). It is the process of recording, storing, and retrieving financial transactions for an organisation.
2. Financial Statement
Financial statements are reports that summarise the financial performance of any business. In essence, these statements allow the stockholders and lenders of a business to see how their money was used, as well as the current financial position of the business.
The 3 main financial statements are the balance sheet, the income statement, and the cash flow statement. These will be explained further below.
3. Balance Sheet
This is where you can see the assets, liabilities, and owner's equity of your franchise business. The purpose of the balance sheet is to see the balance, or more of the comparison between the assets and liabilities of a franchise business.
For instance, in franchise accounting, buying supplies or equipment would be considered an asset, however, when these are acquired through credit, these will be considered as a liability.
In a multi-franchise business setup, each unit would need to have their own balance sheet, which will then be integrated to create a balance sheet for the entire franchise business.
4. Income Statement
Also referred to as the 'Profit and Loss' statement, the Income Statement shows the summary of franchise revenue and expenses through operating and non-operating activities. The income statement provides an overview of the sales and net income of a franchise business over a specific accounting period.
5. Cash Flow Statement
Franchise cash flow is not the same thing as franchise profits (net income). Cash flow is a representation of the total cash that the business generates against cash being spent for a specific time period.
The franchise cash flow statement is a document that shows where cash is coming from and how it is being spent for a specific quarter. This document provides cumulative data of franchise cash flow from 3 different business activities such as Operations (Cash from daily business operations), Investing (Cash that comes from selling assets as well as cash used to invest in assets), and Financing (Cash that comes and goes for borrowing money or repaying loans).
6. GAAP
GAAP stands for Generally Accepted Accounting Principles, which are standards and procedures that companies must adhere to when compiling their financial statements. These guidelines are established as mandated by authoritative bodies, as well as the commonly accepted ways of recording and reporting financial information.
7. Costs vs Expenses
Costs and expenses, while both forms of expenditures, are totally different things. A franchise cost can be an expense or can be an asset. A franchise expense, on the other hand, is a franchise cost that has expired or was necessary to generate revenues.
For instance, the franchise cost of manufacturing equipment is originally treated as an asset. However, since equipment depreciates, the franchise business shall report a portion of this asset's cost as a depreciation expense.
Both franchisor and franchisee should seriously consider getting into the details of their financials so they can be hands-on when running the business. But then again, if you don't want to delve into the intricacies and details of franchise accounting and want to focus on the core activities and expansion of your business, then you should entrust your financials to trusted Franchise Accountants.
With D&V's Franchise Accountants, you can have that peace of mind that the financial aspects of your franchise are well taken care of. With our expertise in handling franchise accounting, financial benchmarking strategies, and sound financial advice, we will help maximise the profitability of your franchise business!