Forecasting the Challenges Internal Audit will Face by 2020
Navigating the fast-paced changes in business processes and technology advancement, the business landscape is also becoming more vulnerable to a broad spectrum of risks. The need to respond to these emerging challenges faced by internal auditors is ever increasing, thus bringing in opportunities for the internal audit (IA) function to help them develop their assurance functions internally.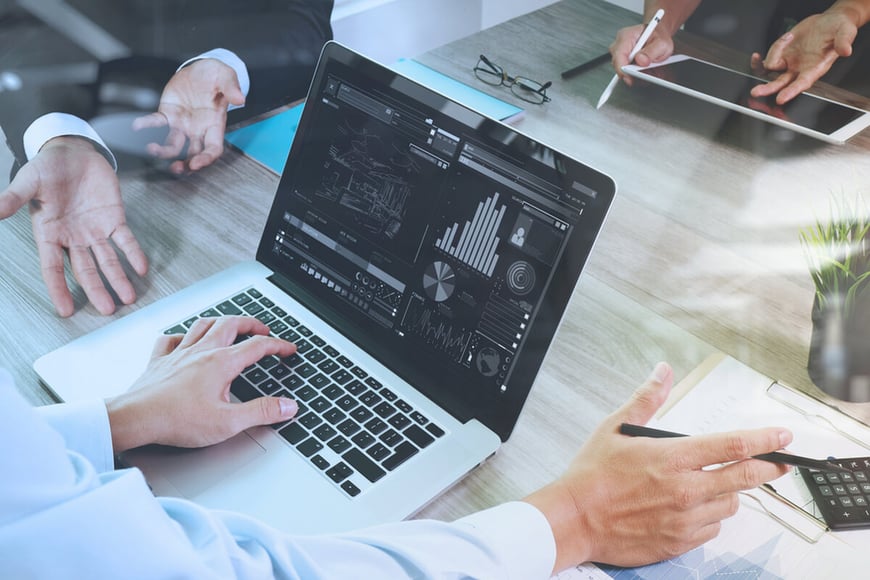 Traditionally, IA focuses on managing internal control, ensuring everything is done in compliance with the law, and overseeing the accounting processes. However, with the modernization of the IA function, it has become necessary for IA practitioners to gain insights on how potential risks can affect their business and how they can set up controls and internal assurance activities to address these challenges.
1. Digitalization & the Internet of Things
As we face a more digitized environment, our approach towards doing our jobs have also evolved. Smart machines, software and automated solutions gave birth to a faster, more reliable and more efficient ways to accomplish activities that we manually did before.
However, there are also responsibilities affiliated in leveraging the technology.
Given that we can now forward information without any human intervention and we have a virtual access to our documents, issues about data privacy arise. Barclay Simpson revealed that in 2020, 78% of chief audit executives (CAEs) consider cyber security as one of the top risks to their organization. Threats related to security of intellectual property continue to increase overtime.Furthermore, there are also concerns about maintaining the quality of the product with minimal human supervision.
There is also a big challenge in hiring people with adequate skills in operating automated solutions, as there is a shortage of experienced talents to implement digitized processes.
2. Cloud Computing
You can now have remote access to your files, even when you're on the go through the cloud. Cloud computing is known for its flexibility in terms of delivering services and customizable solutions, which made it a widely accepted technology.
Cloud computing is a long-term investment you can capitalize on, but not observing proper security measures can lead to a data breach and exposure to financial and compliance risks.
Data security is a top concern in going to the cloud because you share access to your data with a third party. In addition to this, you are vulnerable to operational risk as cloud computing raises your expenses and consumes plenty of your time.
Along with these risks, you are also exposed to the possibility of bigger financial expenditures. Cloud solutions can take up a big share of your funds, especially when it is your first time.
It is important to have backup measures and recovery

strategies to bounce back from any unprecedented difficulties in your business process. Many organizations developed their own set of continuity plans in case, but with the evolving business landscape, the problems faced by internal auditors is also changing.
As a key person in your business, it is important to emphasize the essence of business continuity plans to your team. With these guidelines in place, you are geared to face any unlikely situations that come your way.
The internal audit also faces the challenge of physical crises such as natural calamities. More so, with digital and social media platforms on the rise, spreading out information is made easier and convenient, leaving you open to reputational issues.
4. Cybersecurity
Companies have suffered from cyber attacks that resulted in big financial losses, reaching $200,000 as of 2019 and is projected to exceed $150 million in 2020. But even with this forecast, only 14% of small businesses have backup measures to defend themselves from these online attacks. With this set-up, you are prone to cyber attacks and data security breach, which can potentially ruin your reputation among clients and prospects.
Cyber attacks also cut down a big chunk of your funds and declines your shareholders' and clients' confidence. In a nutshell, these problems in internal audit are disastrous to your firm's bottom line and credibility.
Businesses grow in different paces; that's why it's important that your company's IA can identify and mitigate against all internal audit challenges. Make sure all your resources are properly allocated to combat any threats you may encounter.
As IA reaches new heights in the coming years, you also need to upgrade your approach in number crunching. With D&V Philippines, you don't only get the best audit support, you also get to increase your team's productivity.