Best Accounting Software for Small Businesses in the UK 2021
Online accounting software provides an easier way to manage your finances. To get the most out of it, you must choose which one suits your needs and budget. Find out which of the best accounting software for small businesses in the UK will provide you with the most value.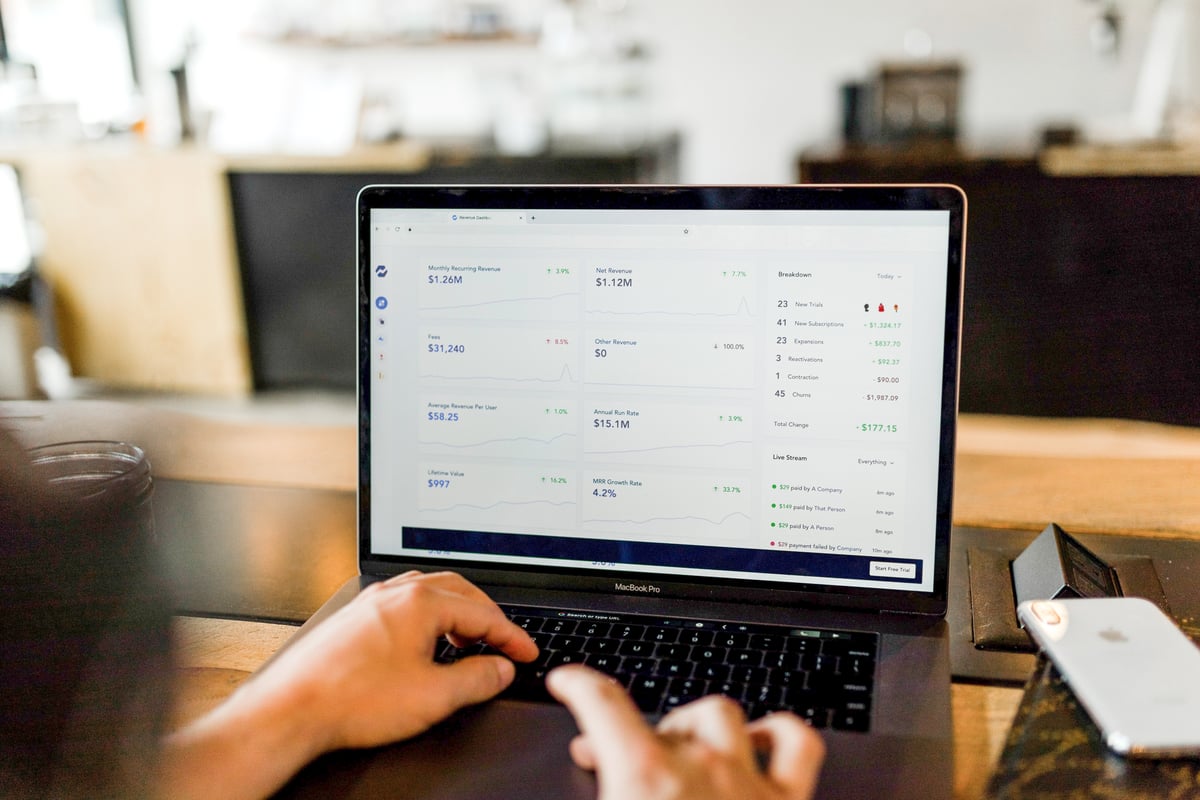 What is the best accounting software for small businesses?
Ready to choose an online accounting software? Before you make a decision, we'd like to remind you of this rule of thumb:
The best online accounting software is the one that meets your needs.
See if it has the features, integrations, and support you require to make your accounting duties a lot easier. Of course, its cost and user-friendliness also matter. Keep these things in mind and you'll have greater chances of ending up with the right choice.
Without further ado, here are the best accounting software for small businesses that you might want to consider:
Intuit QuickBooks Online
QuickBooks offers a wide range of accounting features and third-party app integrations. Best for small and growing businesses, it offers flexible pricing plans that'll allow you to scale up with ease.
Key features
HMRC self-assessment preparation
Income tax estimates
VAT tracking
VAT error checker
Making Tax Digital (MTD) ready
Cash flow planner
Income and expense management
Mobile app for iPhone and Android users
Free UK phone support
Bank integration
Unlimited pay-enabled invoicing
Reporting
Mileage tracking
CIS calculations
Connection to multiple banks and credit cards
Pros: It offers the necessary features to help you comply with government requirements. Another plus factor is its user-friendly interface and straightforward design which makes it faster to learn.
Cons: QuickBooks online is more expensive than its counterparts. Its mobile app and online support can still become better.
Pricing: Their basic plan designed for start-up businesses starts at £12 per month. They also have plans for growing and large businesses at £20 and £30 per month, respectively. Note that the 20% VAT is not yet included in the amount. You can pay 50% less the original amount during the first four months. Intuit QuickBooks also offers a 30-day free trial on all their plans.
Xero
Like QuickBooks, Xero also boasts its wide array of features and third-party apps availability. It offers plans for all types of business. However, you need to shell out extra cash for each add-on. If budget is not an issue, Xero is a good choice.
Key features
Bank reconciliation
Submission of VAT return to HMRC
Making Tax Digital (MTD) ready
CIS calculations
Billing
Invoices and quotes
Capturing bills and receipts with Hubdoc
Mobile apps for Android and iPhone users
Pros: Xero has an excellent dashboard and enhanced setup process. Its features, functionalities, and ease of use are something you should look forward to.
Cons: Its basic plan has limitations — you'll either need to upgrade or purchase its add-ons to access some of its features.
Pricing: Their basic plan starts at £10 per month. The plans for growing and established businesses, meanwhile, costs £24 and £30 per month, respectively. Xero also offers a 30-day free trial where you can access all of its premium features.
Check out our infographics for detailed information about QuickBooks vs Xero.
FreshBooks
Launched in 2019, FreshBooks is one of the newest key players in the UK market. It has fewer third-party apps integrations as compared to QuickBooks and Xero but it's also more affordable. Its features are also at par with the other top software providers, making it a smart option for small businesses, contractors, freelancers, and self-employed professionals.
Key features
Unlimited invoices
Unlimited estimates
Unlimited and customisable invoices
Automated late payment reminders
Budget and project billing management
Time tracking
Tax time reports
Business health reports
VAT return filing for HMRC Making Tax Digital
Mobile mileage tracking
Pros: FreshBooks provides an excellent user experience through its simple and intuitive design. The other positive things about using this software are its good project management functionality, context-sensitivity settings, double-entry accounting, and email and phone support
Cons: Unlike QuickBooks Online and Xero, FreshBooks has fewer options for high-volume users. Its third-party integrations are not as extensive as the other top software. If you prefer to use this, it's better to double-check with your accountant if the other apps you're using can be integrated with FreshBooks.
Pricing: The basic plan starts at £11 per month. Meanwhile, the remainder plans are £19 and £30, respectively. Each plan comes with a 60% discount for the first six months. FreshBooks also offers a 30-day free trial where you can access all of its features.
Zoho Books
If you're looking for a more affordable option, consider Zoho Books. This simple accounting software is designed for entrepreneurs and micro-businesses. And despite its lower costs, it can already provide your organization with the necessary features you'll need for your accounting tasks.
Key features
End-to-end accounting
VAT compliance
Banking
Expense management
Invoicing and inventory
Reporting
Mobile app
Accounting app for Apple Watch
Mileage tracking
Making Tax Digital (MTD) compliant
Pros: Zoho Books' attractive pricing plan is a catch. It's something worth considering, especially if your business does not require advanced accounting features. It has an excellent user interface, mobile app, records management, and generous support options — offering a true value for money.
Cons: The major downside of Zoho is its lack of payroll features. It does not have a third-party payroll integration either.
Pricing: You can avail of Zoho Books for as low as £6 per month. Its standard monthly plan costs £12 while its professional plan is £18. The prices are exclusive of local taxes. Each plan has a 14-day free trial.
QuickFile
QuickFile is a free accounting software for small businesses in the UK that's also perfect for freelancers, small businesses, and entrepreneurs. Specifically made for non-accountants, this software can help you manage your finances well even with limited knowledge of accounting.
Features
Making Tax Digital compatible VAT returns
Full multicurrency support
Bank automation
Over 100 integrations with third-party apps
Professional invoicing
Purchase and receipt management
Reporting
Pros: Free basic accounting features for up to 1000 ledger entries. QuickFile also has a responsive support community that can assist you with your accounting concerns. As a 100% cloud solution, you can access your account anytime using your web browser, mobile, or tablet.
Cons: If you have a large account, you may have to pay to continue using this software. Also, expect to see some advertisements.
Pricing: Free for businesses with up to 1000 ledger entries. However, if you exceed this number, you'll have to pay an annual fee of £45 plus VAT. It also entitles you to additional features.
Wave Accounting
Wave is another free accounting software for small business owners who are not yet ready to commit to a paid accounting software.
Features
Accounting software
Invoicing
Receipt scanning
Mobile app for Android and iOS users
Promises no setup fees, monthly fees, or hidden fees
Pros: Wave guarantees an entirely free accounting, invoicing, and receipt scanning service. Even with its £0 cost, you can still expect a well-designed and easy-to-use interface.
Cons: Medium to large businesses may find this online software too basic for their needs. You'll also need to pay if you plan to use its payroll function or get some help from dedicated technical support. While Wave is a powerful free accounting software, it's designed for US and Canada users. Businesses operating in the UK may experience some deficiencies, such as the Making Tax Digital feature. You can also see advertisements while using this software.
Pricing: Free for accounting, invoicing, and receipt scanning services. There's a one-time chargeback fee for disputing a payment transaction. Wave will also charge you a return fee for every returned bank payment. But other than the dispute and return fee, Wave is entirely free for use.
Read Next: Top 10 Small Business Cloud Accounting Software of 2020
Have you identified the right online accounting software for your business? Choose the one that offers you the most value at the most reasonable price. To get a better hold of your finances, get the help of an accountant with profound knowledge of bookkeeping, payroll, and tax preparation. Contact us today to know more about our customized services for small businesses.