Accounting Data Analytics: Why Should Firms Bother with Data?
Over the past few years, the world of finance and accounting has witnessed a significant transformation, thanks to the growing popularity of accounting data analytics. The emergence of cutting-edge technologies has led to the widespread adoption of business analytics in finance, resulting in groundbreaking developments in data analysis and mining.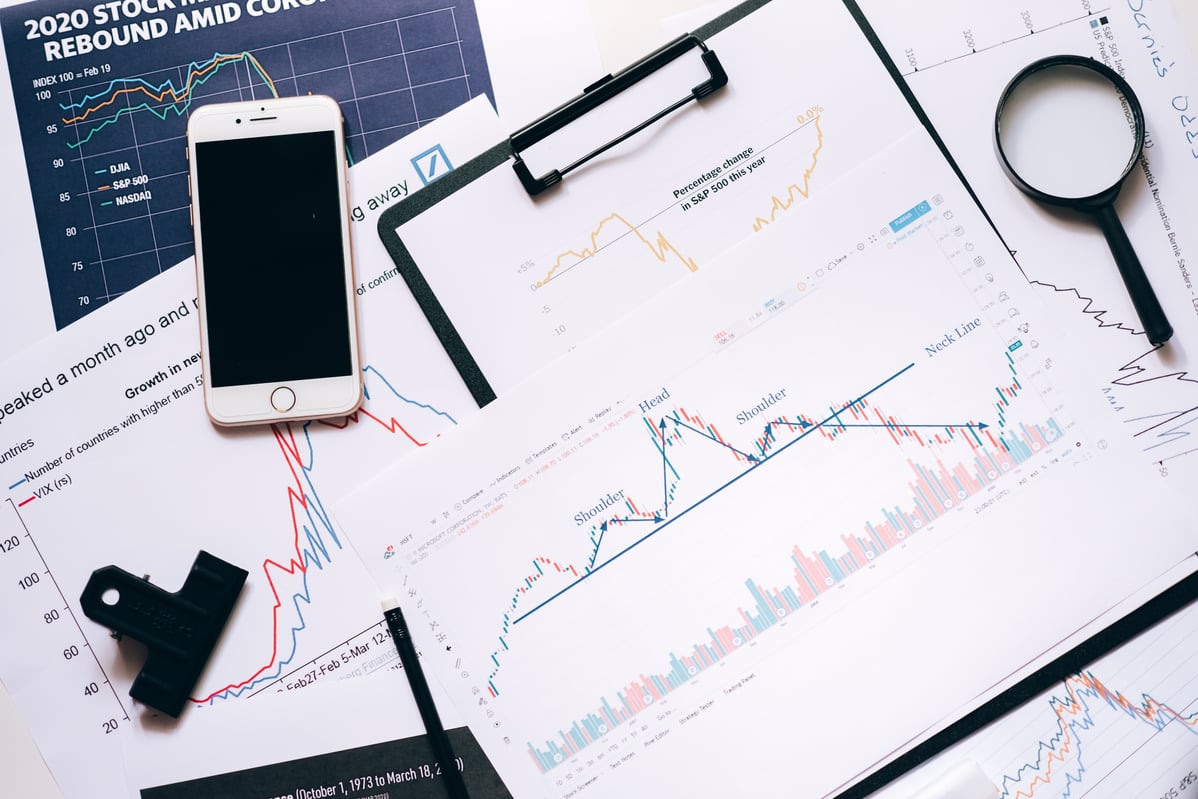 Big data analytics has become one of the top priorities of enterprises, with enterprises investing heavily in analytics tools and services to optimize their operations and develop better products and services. But what exactly is data analytics? What are the benefits of accounting and business analytics for accounting firms? Why should firms bother with it?
What is Accounting Data Analytics?
Data analytics refers to the process by which data is aggregated and analyzed in order to make better business decisions, improve business processes, and aid strategic planning.
Business analytics in finance and accounting can help chief financial officers (CFOs) derive meaningful information that can be applied to improve their company's financial performance and retain a strategic advantage over the competition.
Business Analytics in Finance and Accounting
With the advent of big data and robotic process automation, it would not be surprising that accounting and business analytics will become inextricably linked. Hence, investing in analytics is no longer optional but a critical requirement for firms that want to stay competitive and achieve their objectives.
In addition, by leveraging the power of analytics, firms can extract valuable insights, make data-driven decisions, streamline their processes and develop more effective strategies to optimize their operations.
In fact, there are many applications of data analytics in accounting which then can help accountants incorporate data analytics in their work. Some of these applications include:
Accountants can use data analytics to make informed decisions by leveraging the insights gained from analyzing large volumes of financial and operational data. By using advanced analytics tools, accountants can extract valuable insights from data, including trends, patterns and anomalies, that can help them make informed decisions. It allows them to make decisions based on data-driven insights rather than gut feelings or incomplete information, providing a competitive edge in the organization.
By using big data analytics in financial statement audits, organizations can have a better handle on their performance. In addition, firms can achieve transparency through high-quality reporting and reliable data, which are useful for better investment and strategic decisions.
Forensic accountants can use data analytics and related technologies to detect irregularities in large volumes of transactions. By using analytics tools, identifying activities that can be indicative of fraud becomes less complex.
Through data analytics, organizations can get comprehensive information that they can share with stakeholders. When supplemented with business intelligence systems, accounting professionals can even get precise and real-time information on their client's financial performance, which can aid decision makers in improving business processes.
5. Overall data visualization

.
Data visualization refers to the process of presenting complex data in a visually appealing and easily understandable format. By using data visualization tools, it enables accountants to create charts, graphs, dashboards and other interactive visualizations that provide a comprehensive view of the data. Additionally, by visualizing data, accountants can identify patterns, anomalies, outliers, track KPIs and monitor their organization's performance, providing them with the information they need to make data-driven decisions.
The Bottom Line
Accounting data analytics is an essential tool for firms that want to succeed in today's rapidly evolving business landscape. It can enhance client experiences, improve financial assurances and increase decision support, enabling them to make better-informed strategic decisions. The integration of data analytics with accounting practices helps firms identify potential areas of growth, mitigate risks and optimize financial performance.
Ultimately, firms that ignore the potential benefits of data analytics risk falling behind their competitors in terms of both profitability and efficiency. Therefore, it is imperative that firms prioritize the adoption of data analytics and optimize their approach to ensure the success of their organization.
Ready to take your firm to the next level? Invest in a reliable outsourcing partner that can help you deliver value to your clients.
For high-end finance services such as accounting data analytics and business intelligence, consider the services of D&V Philippines. Contact us today! You also download our whitepaper, The D&V Difference: Solutions for Australian Accounting Firms to learn more about our wide array of finance and accounting solutions.
This post was first published 19 December 2017 and edited 18 April 2023. Edited by: Angelica Garcia