7 Things to Consider when Outsourcing Payroll
Before signing a contract with a payroll service provider, there are some things you should remember to succeed in outsourcing. If these elements are present, you can be more confident of entrusting this function. Read on to learn the top things to consider when outsourcing payroll.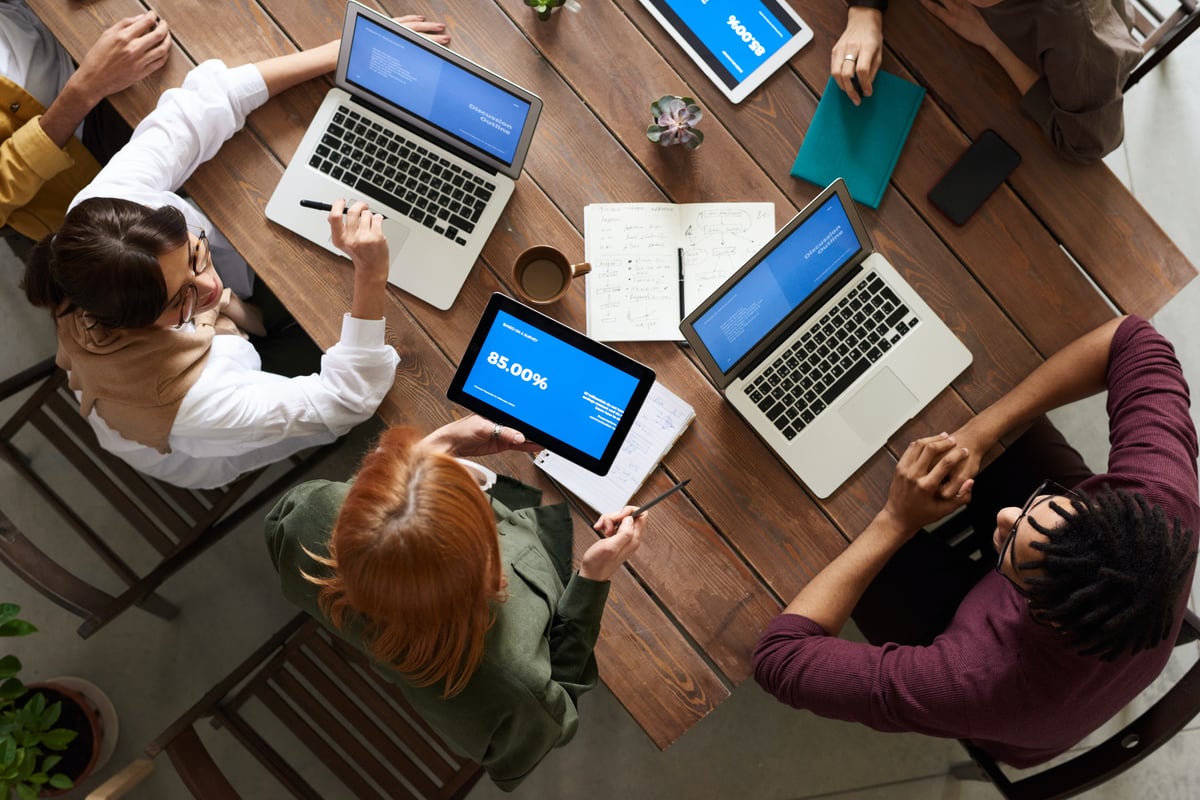 Things to Consider when Outsourcing Payroll
Even if employees have different reasons for working, at the end of the day, getting paid fairly matters. Frequent delays and errors in their paychecks can breed mistrust and affect their morale. Whether you do it in-house or outsource this function to a third-party company, you must ensure of getting accurate and timely outputs.
In-house payroll management gives you total control over this role. However, if there's a lack of expertise, staff, technology, or time in your organization, it can be more problematic than helpful.
Outsourcing your payroll lets you resolve these concerns. Just make sure to look for a reliable service provider with proven expertise in payroll and wide knowledge of Canadian federal labour standards. Other than these, here are the things to consider when outsourcing payroll:
Service quality
What benefit will you get when you outsource your payroll?
Always keep this question on top of your mind when selecting a service provider. You see, outsourcing is not only about cost-cutting. Instead, it's more about a strategic move that can help you improve your business.
More than its potential to help you save more versus hiring an in-house staff, you should look at its ability to generate quality outcomes. Focusing on the cost alone can backfire on your business. It can even result in higher financial damages.
When talking to a prospective outsourcing company, be clear about the following:
Accuracy - How can they ensure accurate payroll reports? What are the tools they're using? How familiar are they with the payroll regulations in your area?
Quality assurance - Do they have quality assurance specialists who will go over the reports to guarantee their adherence to agreed-upon standards?
Speed - What is their usual turnaround time for projects similar to yours?
Accountability - Will they take responsibility for penalties or charges you'll incur due to payroll mistakes committed on their end?
Scalability - Can they keep up with your growing business demands? On the contrary, can they help you determine a way to lower your outsourcing costs in case of a business slowdown?
Business continuity - How can they ensure continuous business operations amidst natural disasters or man-made calamities?
Service type
Knowing the type of service you'll need can help you in filtering the available payroll outsourcing companies in the market. To begin with, consider these:
Basic or advanced - Do you need help only with basic payroll functions or does it include compliance
Full, partial, or seasonal payroll - How often or how long will you make use of this service?
Wondering how to outsource payroll? Here are the four best practices to succeed in payroll outsourcing.
Track record
Chances are, payroll outsourcing companies already have multiple clients before you. That's why it'll be a good idea to find out how their previous engagements went.
You can research or directly ask a service provider about their success rates in providing payroll services. Also, try to look into the following:
years of experience and expertise with federal and local requirements, and
the knowledge level of accounting professionals who work for their firm.
Doing this will help you decide if it's worthwhile to create a long-term partnership with them.
Technology
Find an outsourced provider who's always on top of the latest technology. Aside from having the flexibility to adapt to the payroll software you're using, they must also have the drive to introduce user-friendly and efficient processes when they see fit. After all, one of outsourcing's goals is to give you access to better technology.
Data security
One of the major concerns when it comes to outsourcing is the breach of data. When you're not careful, sensitive information about your business and employees may end up in the wrong hands.
You can prevent this by choosing a reliable service provider with strict data security and confidentiality measures in place.
Take note that data security involves two essential elements: technology and people. Are their devices and connection secured enough? Which security features do they use against cyberthreats? How do they implement their security guidelines in the office? If their employees are working remotely, how can they guarantee that your data is safe?
Being inquisitive about this matter may take more time and effort but it will surely pay off by giving you peace of mind once the partnership takes off.
Pricing structure
Admit it or not, you expect to save money when you outsource. And it's true, outsourcing hubs like the Philippines can help you save by up to 70% to 90% in labor wages.
But here's a general notion when outsourcing, whether you do it onshore or offshore: Not because it's cheap does not mean it's good for your business. Service quality remains the top deciding factor when selecting a partner.
Conduct thorough research on their pricing models. A good outsourcing company must present you with transparent pricing information, with no hidden costs or charges at all.
Client support services
Signing a contract and onboarding are only the beginning of your outsourcing journey. As your partner for growth, your outsourced provider should never leave you hanging. It's crucial to maintain close communication with your team, especially during the first few months. Remember this, your outsourced payroll provider should act as the extension of your HR or Accounting team.
If it takes too long for a potential provider to respond to your initial inquiry, it can be a red flag signaling you to run away and save your business.
Outsourcing your payroll can help you save costs, improve your payroll quality, build an expert team of payroll specialists, and access the latest technology. Take the time to research and interview prospective providers to get these payroll outsourcing advantages.
Ready to outsource your payroll? Talk with our financial experts today to learn how D&V Philippines can help you achieve your business goals. You can also download our whitepaper Outsourcing: How to Make it Work to find out more ways to succeed in outsourcing.