6 Financial Management Accounting Tips for your Business
A company's future is only as good as its finances – this is why company decisions when it comes to expenditures are crucial. Each decision must be made from an informed perspective, which is where financial management accounting comes in.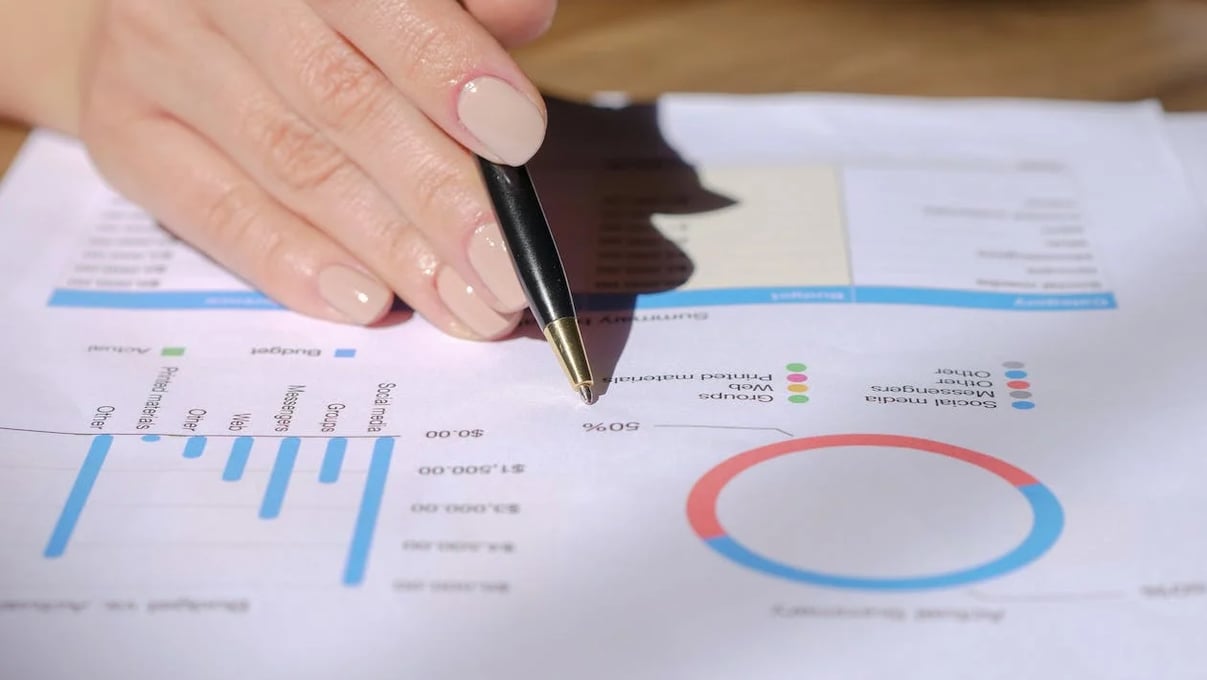 What is financial management accounting?
Financial management accounting is a type of accounting wherein financial information is used to make decisions for your business' health and future. Depending on the scale of your operations, the services you may need can be anywhere from budgeting and tracking expenses to analyzing financial statements and making income projections.
These can be summed up as accounting strategies that business owners use to make sound financial strategies to maximize profits and ensure sustainable operations and growth for the years to come.
6 Financial Management Accounting Strategies for your Business
Effective solutions should be put into place as your company expands to ensure long-term profitability. Here are seven approaches to consider:
Establish a Budget
Making a budget is one of the most crucial strategies for a developing firm. When you have a budget, you can better understand your company's revenue and expenses. It also lets you identify areas where you might need to make cost reductions, increase financial investments and determine potential avenues for reallocation of finances.
Include all your company's fixed and variable costs, such as rent, employee pay, marketing costs, and more, when developing your budget. This can assist you in figuring out how much income you need to produce each month to break even or make a profit.
By knowing your budget, you can also oversee your business' expenditures to make sure that you are not spending over the budget – making your life easy and securing profit or at least a breakeven outcome for your business.
Track Your Expenses
To effectively manage your finances, it's important to track all your business expenses. This includes both fixed costs and variable costs, such as materials, supplies, and payroll. By tracking your expenses, you can monitor where your money is going and see where you could be overspending as you track your costs and act as needed. Keeping track of your expenses might also help you find tax breaks and deductions that will save you money when it comes time to file your taxes.
Implement an Accounting System
An accounting system can assist you in keeping track of your financial transactions, including sales, purchases, and expenditures. You will be able to see where your money is coming from and where it's going to.
There are numerous accounting systems available, including more conventional accounting systems like Excel spreadsheets and cloud-based applications like QuickBooks or Xero. See what software suits your business here: see what software suits your business.
Set Financial Goals
Financial goals can help you stay focused on your long-term objectives and make informed financial decisions. Your financial goals should be specific, measurable, attainable, relevant, and time bound (SMART). For example, you may set a goal to increase your revenue by 10% over the next year or to reduce your expenses by 5% over the next quarter.
Analyze Financial Statements
Another crucial strategy for a growing business is the analysis of financial statements. Financial statements like income statements, balance sheets, and cash flow statements give important details regarding the financial success of your company. You can identify trends and patterns, such as increases in revenue or expenses, by studying your financial statements. This can assist you in making wise financial decisions and locating areas where your company's financial performance needs to be improved.
Hire a Professional Accountant
A professional accountant can help you manage your finances, prepare financial statements, and provide valuable insights into your business's financial performance. An accountant can also help you navigate tax laws and regulations and identify tax-saving opportunities.
A valuable alternative to an in-house accountant would be to outsource your accounting needs. An outsourced accounting team can offer you a variety of accounting services that will use accounting strategies to help your business grow.
As your business grows, so does the importance of being on track of your finances. These strategies provide the basis needed to effectively manage financial resources, which is essential to any success-driven business. Financial management accounting solutions are a smart investment for any expanding business, even though they need some initial investment in resources and employees. Businesses can lay the groundwork for long-term growth and success by keeping knowledgeable and proactive in their financial management processes.
Find the Right Partner
We have a wide expertise in handling the numbers of businesses across various industries and broad experience in using top-of-the-line software to better handle your finances. Contact us today and we'll help you find the right solution for your needs.
Download our Outsourcing: How to Make it Work guide today and know how we can be your reliable outsourcing partner for your financial management accounting needs.