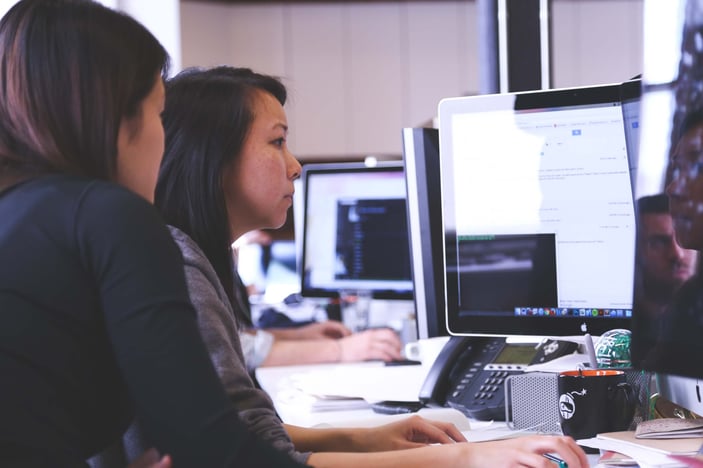 A clear communication among the company's executives is essential for business success. Without it, you can expect tons of confusion that often result into business-impacting mistakes. When looking after your finances, keeping the CFO and CEO relationship in good terms is necessary.
As your company's CFO, it is in the best interest of your organization that you have a great working relationship with your CEO. In case you are in need of help in starting one, we've got you covered. Here are some essential things that a CFO needs to communicate to the CEO:
1. Financial Condition of the Company
Even if the company's financial condition is at its worst, telling what might be the bitter truth to the CEO is the CFO's duty. Sure, your performance may take a hit, but at least the company's management will be able to make the right decisions in line with your financial capabilities. Not doing so will cost your company huge amounts of resources, and your job.
Take for example the case of Glyn Raines, former CFO of New South Wales-based Hastie Services. After an investigation was conducted by the Australian Securities and Investments Corporation, he was charged of conspiring to falsify the books, and conspiring to give false information to an auditor together with three other senior officials of the company. He pleaded guilty last December 2016, and is currently facing a possible five-year jail term, to be sentenced this June 2017.
2. Budget Preparations and Expenditures Monitoring
In every business venture, the budget allotted to it is considered as its lifeline. It is imperative that the budget allocation for each project be communicated accurately to your CEO. This will allow him/her to adjust the expected outcome and timeframe.
Keeping the CEO updated on the expenditures of current operations is also a good practice in maintaining a great CFO and CEO relationship. Doing so helps your CEO to decide if there are adjustments needed to be made to achieve the goals set by the management.
3. Reports to the Board
In every report, one of the most important information that the Board expects from the CEO is the financial performance of the organization. If you fail to coordinate with the CEO about the information you have on hand, you will end up with conflicting reports to the board, something that you surely don't want to happen.
Having a meeting with the CEO before you report to the Board does not only ensure that your data is in sync, it also gives you an opportunity to check If they are accurate and gives you time to prepare beforehand.
4. Unexpected Changes
You can expect unexpected changes to happen. They may come tomorrow, next week, a few months from now, or even just seconds after you have read this article. But once they do, it is in your discretion to report them to the CEO.
However, we recommend you report changes that will surely have a huge impact in your organization. In any case, keeping your CEO informed on abrupt cases as soon as they happen won't hurt.
There are clear differences between a CEO and a CFO, but that doesn't mean that one doesn't need the other to perform his duties well. For one, it maybe the CEO's role to call the shots from time to time, but it is the role of the CFO in a company to make sure that the CEO makes informed decision, finance-wise. This means that keeping an excellent CFO and CEO relationship is not only in the best interest of your finance department, but also of your company as a whole.