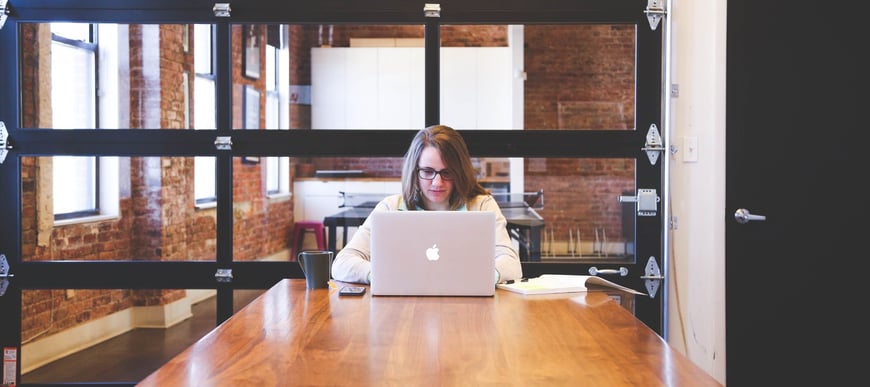 To say that owning and managing your own business is difficult is an understatement. Contrary to what others may think, taking charge of your own enterprise goes beyond creating innovative business ideas and making actual business plans. Rather, it involves a myriad of tedious processes -- one of which is to keep a close eye on your critical business numbers. Fortunately, you can easily get that out of the way with the help of a reliable cloud accounting software.
If you are currently using an accrual-based accounting software, now is the most perfect time to reconsider other options. And once you're ready to make that much-needed shift, here are some tips to make the transition process as smooth as possible:
1. Save important documents.
Moving your business financial records to the cloud does not happen in a snap. One of the golden rules involved in the transition process is to ensure that your pertinent financial documents are backed up. Keep a copy of the financial data you have gathered from years ago--that's the data you will store on the cloud once you're ready to make the shift.
2. Inform your staff.
You cannot fully experience the convenience of moving your business accounting operations to the cloud if you're not passing on the necessary information to your staff. The recommended practice is to train your staff about the use of specific features and functionalities a week before you make the final move to the cloud.
3. Pick the ideal software.
The prevalence of cloud accounting programs in Canada and in other parts of the world paved way to its popularity. To date, there is an influx of cloud accounting programs that business owners like you can choose from. Check features and functionalities of the accounting programs you are eyeing and assess which of these is the most suitable choice for your business. Avoid making rash decisions as shifting from one cloud accounting program to the other can be very costly.
4. Seek help from experts.
The first few months of cloud usage could be a little tricky. If you have concerns that need professional intervention, you should consider discussing these with qualified cloud accountants. These professionals will assist you in fully understanding and adhering to the changes in your business accounting processes due to the shift to the cloud.

Cloud accounting programs like Xero, FreshBooks and QuickBooks play an integral role in revolutionizing your business accounting processes. Make the most of what these cloud software have to offer by ensuring a smooth transition to the cloud.
Need an extra hand in moving your business accounting operations to the cloud? Contact us to find out what we have to offer at D&V Philippines!