3 Steps on How You Can Grow Your Accounting Firm
Growing your accounting practice can be a challenging endeavor. When you decide to scale your firm's practice, unforeseen challenges may crop up that may prove to be costly for your firm. For this reason, taking a proactive stance towards your accounting firm's growth is crucial to guarantee your future success.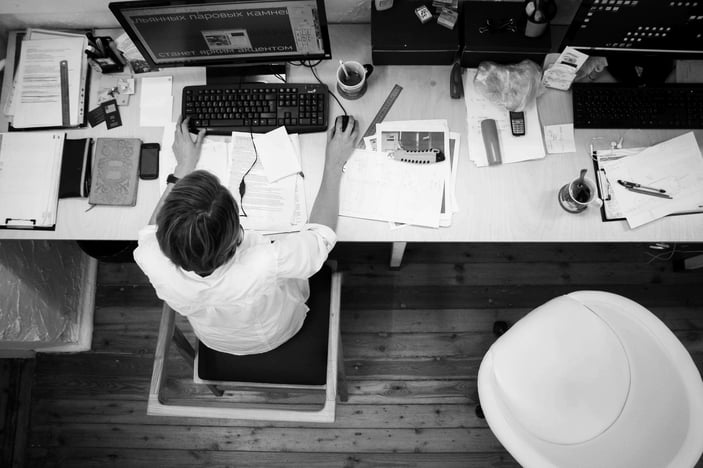 Here are three steps that you can take in order to scale your accounting firm.
Document Your Processes
Have a clear vision of what you want your firm to achieve. Define the services that you will be providing, taking care to document what procedures employees should follow, what tools and applications to use and what the best practices are.
By having documented guidelines, your teams will be able to deliver effective, consistent and repeatable business solutions for your clients. With systems in place, onboarding new clients, transitioning tasks from one team to another or training new members of your staff will be a breeze.

Identify Tasks that Can Be Delegated or Outsourced
Once you have determined and documented the services that your firm provides, it's time to decide on how to delegate certain tasks and projects to your team members. In many cases, firms opt to outsource accounting tasks and responsibilities, particularly those task-oriented activities that involve processing data and information.
Whether you decide to hire an in-house partner or outsource certain functions and responsibilities, make sure that your staff are empowered and well-equipped to execute their assignments. By having a clear workflow system, your staff will be capable of doing their job with minimal supervision.
Leverage Your Resources
In the past decade, numerous advancements in technology have made it possible for firms to grow without having to increase in size. Take advantage of these and find robust systems and cost-efficient tools that allow you to achieve more without having to increase your operational costs.
These technologies include advanced business accounting software, document storage solutions and cloud computing services to leverage your manpower. Consider adopting such technologies to enhance your firm's efficiency and productivity.
If appropriate, you may find that moving your accounting to the cloud can be profitable for your organization. Tax preparation, compliance and workflow processes can thus be made more efficient.
Not only will these tools help you manage your current accounts better, you will also increase your staff's knowledge capital, which in turn allows you to take on more projects without putting a strain on your human resources. As you increase your revenue, you will be able to pass on some of your savings to your clients and keep them happy while still making good money for your firm.
With your systems in place and your resources in top shape, your firm can take off and achieve greater heights.
Get the Right Support for Your Practice
Want to learn more about how you can maximize your resources and enhance your firm's productivity? Contact D&V Philippines today and find out how our finance and accounting experts can help you in growing your firm.
You may also download our free guide on our wide-ranging solutions for Australian accounting firms by clicking on the image below.
First published on 21 March 2017; Last updated on 17 June 2020