A More Thorough Look at Xero's Expense Claims Feature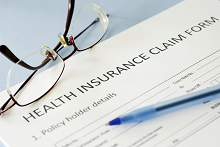 For most businesses, fully utilizing expense claims work best for both the employees and the owners of the business. But, in most cases, the use of expense claims is likely to cause confusion when rounding up the numbers and specifying a detailed calculation of how much the employer is supposed to pay his staff for expenses that were incurred for the upkeep of the business.
Luckily, modern technology now offers a new way to track expense claims. In fact, even the Xero accounting software for small businesses has this feature.
Here's a brief rundown of Xero's expense claims feature and how it can assist you and your business:
1. Simple and easy to use.
Xero's expense claims feature was created to help business owners avail a simplified process when it comes to keeping an eye on the expense claims filed by their employees. Through this feature, it is now easier for entrepreneurs to keep track of expense claims - including the pertinent details that come with a specific claim.
2. Seamless receipt management.
Managing expense claims is a breeze if you're opting to use Xero. Through this online tool, you can stay on top of your list of expense claims, keeping confusion and miscalculations to a minimum.
3. Ensured data accuracy.
Doing the math when it comes to expense claims is not just time-consuming, it's also a very tedious process that most business owners would want to keep off their plate. With Xero's expense claims feature, you can do all these and more while ensuring that the financial data required for your expense claims is accurate.
4. Quick approval of claims.
For employers who want their employees' expense claims to get approved automatically, using Xero just might be one of their best bets. With the help of Xero, you can significantly cut the time it usually takes to approve and record expense claims.
5. Efficient paperless documentation.
Xero's expense claims feature presents another great reason why you should go paperless. Paperless expense claims enables you to monitor the claims filed by your staff in a systematic way. This poses a great convenience for your critical business numbers in the long run, especially come end of the financial year.
Every business needs an organized process for filing, approving and monitoring expense claims. Why not try how Xero can help you manage these claims?
D&V acknowledges the importance of expense claims for your business. To help you understand more about automated expense claims through Xero, you may get in touch with us today.