What's the Future of Office Spaces?
The future of office spaces is still indefinite so long as COVID-19 remains a serious health risk.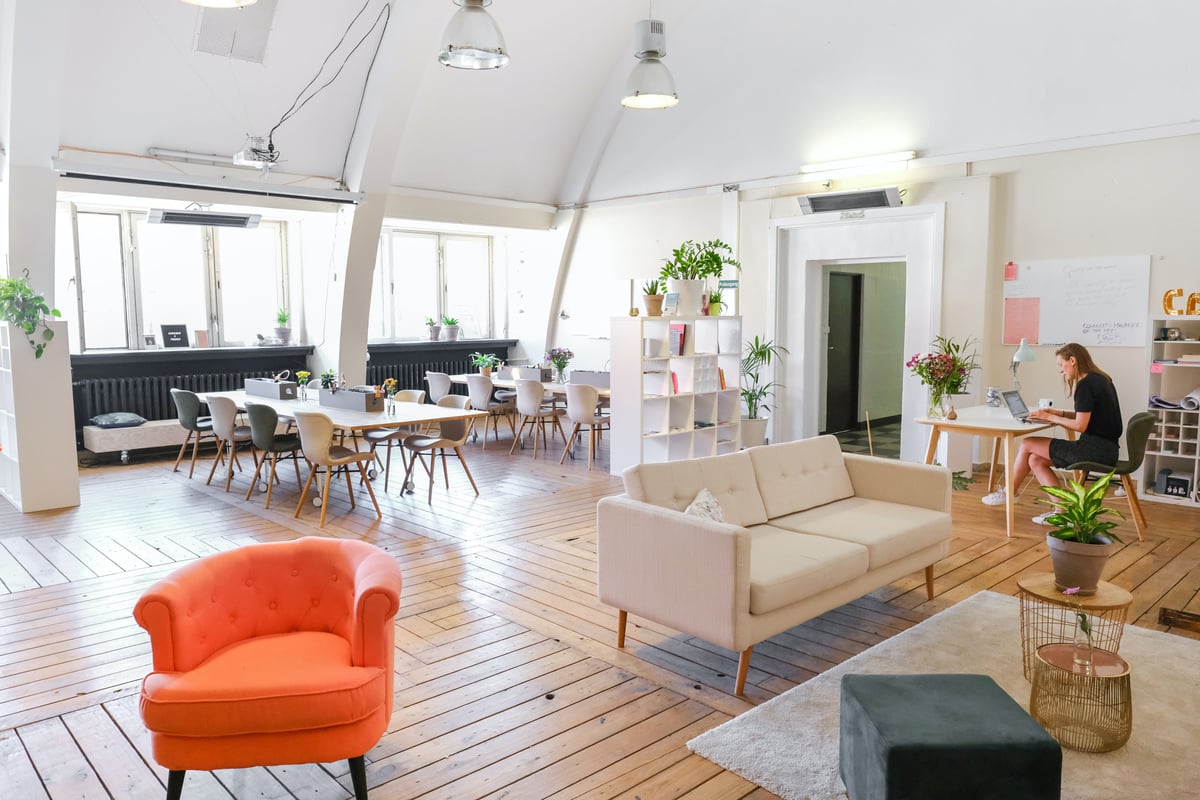 British employees are torn about whether they should come back to the office or remain working-from-home. There are those who expressed their desire to go back to the pre-pandemic work setup due to the unclear work/life boundaries and constant burnout created by the work-from-home arrangement. Meanwhile, about 40% of surveyed UK workers say they would look for another job with flexible work policies if they're asked to report to the office full-time.
On the other hand, 74% of Fortune 500 CEOs look at reducing their office space as they plan for a more remote work arrangement. But other executives are still hesitant to let go of their physical location, believing that it's the best place for people to collaborate and share innovative ideas, solve problems, and meet with clients.
The COVID-19 and the divided opinions among employees will be the primary factors driving how the future of office spaces will look like. To strike a balance between employees' demand for flexibility and employers' preference for a personal, collaborative environment, executives are seeing hybrid working as an ideal solution.
Based on these current perceptions and behaviors, we look at the office space trends you may want to consider in rethinking the functions of your central corporate location.
Top trends in office space for the new normal
Workplace hygiene as a top priority
The office is not only a gathering place for employees, it's also a prime location for germs and viruses. With the pandemic giving us greater emphasis on the importance of hygiene, workplaces can expect a "cleaner and more sanitised" future.
The improvement of indoor air quality will be the main focus. In the coming months, air filtration and purification systems and proper ventilation are likely to be in demand, given that the virus can spread quickly through air. Installing sinks or sanitisers in the common areas where employees can wash their hands before entering a room is also expected to become a thing in the new normal.
Technology to make offices 'smarter'
We've already seen it in smart homes; performing tasks can be possible even without touching anything thanks to voice-activated technologies and smartphone apps. With this high-tech solution, you can reduce the need to hold surfaces that serve as a breeding ground for bacteria.
Embedding sensors in strategic locations such as a worker's office desk is also seen as an efficient way to monitor body temperatures. As a result, you can assess who among your staff should be sent home for rest. However, there are still huge privacy concerns regarding this method. If you're considering this approach, it's critical to get the permission of your staff before implementing it.
A requirement for more office spaces
In the post-pandemic landscape, the demand for interactive and staff-centric office designs is forecasted to boom. From its traditional and functional design, office spaces will shift to a place designed around flexibility, social interaction, collaboration, safety, and relationship building.
The primary element you must consider when redesigning your workplace is how it's going to cater to the new needs of your staff, especially when it comes to solo and group work. With the call for a hybrid environment, it's crucial to consider where employees will stay whenever they come to the office and how the atmosphere can inspire productivity and interaction.
Allowing flexible seating, assigning places for quiet work, and making way for open-air office designs are some of the solutions to address these areas.
A call for co-working spaces and distributed offices
As employees move to the suburbs from central business districts, businesses can look into getting co-working spaces and/or distributed offices.
Co-working spaces will work for you if you're still unsure about signing another lease. This workplace solution is flexible and more cost-effective for short-term use, giving you sufficient time to weigh your options. Getting a co-working space near your employees' common residence also provides a better work experience as they rid of long commute times. Moreover, its open community workspace areas can give your employees opportunities to socialise and shake off feelings of self-isolation.
Distributed or satellite offices function the same way — it's a set of smaller offices near your employees' homes where they can interact with each other. Contrary to working in a central location, this model reduces exposure to viruses. The main office will remain the primary location for everyone, but fewer employees will have to report there every day.
COVID-19 will continue to accelerate changes in the workplace. But whether it's about your work setup or office space design, communicating the changes is essential to keeping and attracting top-notch talents.
Now that the hybrid workforce is becoming a part of the new normal, why don't you consider outsourcing to address talent shortages? D&V Philippines works with hundreds of CPAs to provide accounting support to accounting firms and professional services firms.
Talk to us today or read our whitepaper, Finding the Right Talents: D&V Philippines' Solutions to Modern Accounting Firms, to learn the solutions we have for you.