Attracting and Retaining the Best Employees to Aid Business' Recovery
While the dust hasn't completely settled, we know for a fact that recovery started for most countries. Finance executives are looking at strategic investments in manpower that would get them through the remainder of the crisis—which includes attracting new talents and retaining the best employees they have onboard.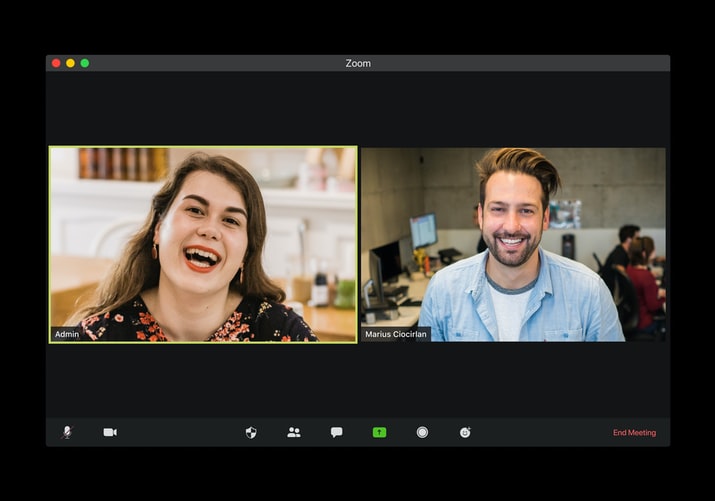 The pandemic required many businesses to furlough and downsize since they're only allowed to operate at a limited capacity. However, with a positive horizon this 2021, CFOs are on the move to reinvent their staffing approach.
What remains an underlying issue here is how you position yourself as an employer of choice among the many choices in the field. Here are some strategies to attract and retain employees to give you an upper hand in the heating recruitment competition today.
Fostering continuous learning and development
The pandemic pushed employee nurturing efforts at the backside of plans. In its duration, the crisis created a new business model that opened up new roles and opportunities for their employees.
When the management prioritizes the team's upskilling and development, they also help the people to gauge their role advancement, and how they fit in the bigger company picture moving forward.
This works to your benefit since your position as a CFO demands you to have a team who can help you do a financial health check from time-to-time. When you have skilled accountants by your side, they can prop you up in terms of doing budgeting, forecasting future outcomes, and making the most out of your financial structure.
These expertise, when integrated with the right tools and technology, improves even your team's data yielding, which in turn, brings valuable insights that increases profitability and mitigates any associated risks. When they know how to navigate growing technology such as artificial intelligence (AI) and machine learning, they can harness their data analytics skills and explain details to non-technical executives thoroughly.
Restructured KPIs for productivity
Since the work-from-home scheme was implemented, there have also been changes when it comes to measuring key performance indicators (KPI) of employees as an individual and as a team. Gone are the days when our work was strictly managed inside the office.
Who says work can't be done outside the walls of the office? Working remotely proved that an employee's output value can be the same or even greater than usual when done right. Regardless of where they work, it's imperative for you to give them the trust and confidence that they can rise to the challenges of the situation. It's also worth taking into account that what you see as an 'increased productivity' during the pandemic is an effect of something the employees lose, such as their work interactions with colleagues, their commuting time, their time for family affairs, among others.
To put it briefly, employees care more about the value of what they deliver, and not the volume.
Traditional metrics are expected to be modified to fit in the current design of the working environment we have today — productivity should be gauged in a more holistic sense, and how their performance impacts the service delivery lines of the company.
Work-from-home approach is here to stay. And employees are not taking no for an answer. Meeting your employees in the middle ground is your lifeline in competing with the global shortage of talents during the post pandemic era.
Flexibility in hours and location are among the top factors employees look for in their next company, next to talent development and upskilling which furthers their career growth. In this kind of environment, going back to the office working day in and day out seems far from happening, especially that remote work proved to be an efficient long-term strategy. But, do note that an online working space isn't a one-size-fits-all solution. As CFOs, you have the responsibility of building a strong team in the workplace—regardless where they are. There is a wide gap in giving the employees a sense of normalcy, but thanks to technology, bridging your teams through virtual team conversations and catch ups is now possible. Investment in the latest communication and collaboration tools make connections as seamless and immediate as possible.
For CFOs and finance executives


Resilience has been a buzzword in the industry for a while now, primarily because the health crisis reintroduced its value to businesses. And as we continue our current working scheme, strengthening our operational and financial resilience becomes more essential than ever.
Shifting to hybrid working arrangements provides companies a much more adaptable business structure that is ready for the future. When adversities strike, you know your operations will continue to run as usual, with minimal to no disruptions. In addition, hybrid work becomes an appealing point for new recruits as it promotes flexibility and balances the need for social interaction as well. But without financial resilience, moving forward would be twice as hard.
Financial resilience is the founding block of a well-implemented post-pandemic recovery plan. Having enough resources will get you past any uncertain situations, and rapidly respond to ongoing restrictions. Extreme financial pressure can make or break your business, that's why strengthening your resilience comes as a priority among your recovery plans. Starting here, you can work your way up to your operational concerns.
Faring regulatory changes & ESG better
CFOs know how tedious it is to attend to different regulatory changes. Finance executives and controllers are expecting a series of regulation updates from the different governing bodies they are under. Changes in tax policies, increased oversight of audits, and data privacy laws, and such.
You may also want to up your game in crafting your risk management processes in identifying climate-related risks. The government and stakeholders even, are now keeping an eye on environmental, social, and governance (ESG) issues. Building sustainable financing is a trend we can expect moving forward.
As CFOs, you want to give the board of directors and your employees the transparency in your strategic plans about regulatory changes and ESG concerns. Assert to the team that you have the right expertise to meet the compliance changes that may arise, and that reporting and documentation are being taken care of meticulously.
CFOs are alarmed by the global shortage of talents in the market, which causes problems in attracting new talents and retaining the best employees they have. In some cases, their teams are already operating in full capacity. Stretching them further with little demands could easily shift them into a state of overload. If your team is expanding, how do you make sure you tap the right people?
This is where we come in. D&V Philippines has 500 finance and accounting experts onboard that can help you overcome your staffing problems. Our accountants are well-versed in the Australian regulations and regularly trained about Australian compliance to make sure we provide the best support to our clients.
You can download our latest whitepaper, Finding the Right Talents: D&V Philippines' Solutions to Modern Accounting Firms to know how we can be the right back-office support for your firm, or you can also talk to our account managers at your most convenient time.