Using Data Analytics for a Successful Business Expansion
Expansion is inevitable for a growing and thriving business. As your business leaves its infancy where it was just learning to crawl and stand and has now become successful enough to run – giving you enough revenue, stability and market loyalty, the question comes "what's next?". This is where expansion comes in.
Business expansion doesn't automatically mean just making your business bigger, it's taking the careful steps on deciding whether your business should increase or decrease their product offerings, increase their physical stores or tap into a new market altogether. In any of those ways, business expansion simply means allowing your company to move forward and grow with your next steps.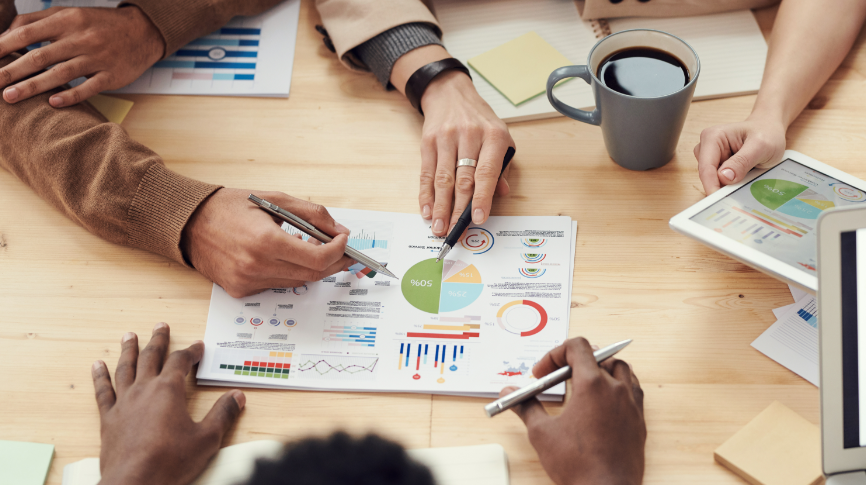 However, the same risks when starting a business apply to when you're expanding your business. Hasty expansion decisions may easily put your business under pressure no matter how revenue abundant you were before. So, how can you ensure you make the right decisions as you expand? You let your data decide.
Using data for a successful business expansion
By using data analytics, you can see how your business' current data reveals patterns and trends such as customer preferences and marketing strategies with the most profitability. By identifying what made your current business model successful, you can navigate your expansion strategies with confidence. Let's see how we can exactly use data analytics for your expansion strategy:
Define your goals
Before you can use your data and apply data analytics, you need to know what your goal is. Is your objective to tap into new markets, expand the reach of your current one or even to launch new product offerings? Knowing what you want to achieve will allow you to narrow down which of your company's data you need to look into to determine your next steps.
Collect and Organize Data
Now that you've set your goal, collect the data your business currently has such as sales reports, profit breakdowns, customer demographics and other relevant data you have about your market. By collating and organizing all these needed data, you can begin the data analytics process.
How to use your Data for Data Analytics
Descriptive Analytics
Descriptive Analytics delve into your business' past performance. This kind of data analytics gets all your previous data and identify patterns, trends, and correlations. This allows you to know where your business currently stands – how secure your business is and if you are in a position to consider expansion in the first place.

Predictive Analytics
Predictive Analytics use the results you get from descriptive analytics to help you with your next steps. This kind of data analytics serves as your tool to make forecasts and projections, pointing you in the right direction towards making informed expansion decisions. These predictions help you anticipate market shifts, see new opportunities, and create adaptive expansion strategies designed to help you stay on top of your market.
Customer Analytics
If you want your expansion to work, you need to understand your current audience and your target audience – this is where customer analytics come in. Customer analytics helps you analyze customer preferences, buying patterns, and satisfaction levels.
By utilizing your existing data, you can identify these trends based on specific demographics like age and buying preferences. This information enables you to understand what your customers need and tailor your expansion efforts accordingly, ensuring a positive response from your customer base.
Real-time Analytics
This is how you stay on top. Real-time analytics allows you to identify risks and errors during the expansion process. It uses your data in real-time and creates quick adjustments that you can apply to your current decision-making process. It can give swift results due to machine learning, artificial intelligence, and other technology-driven techniques so it is a useful mode of preventive action as you expand.
With how market trends rapidly evolve and change, using data and leveraging data analytics is no longer a luxury but has become a necessity for you to make the right expansion decisions. By using data to make business decisions that are informed and data-driven, you'll be able to successfully navigate your expansion and uncover hidden opportunities you didn't even know your business had.
See how Data Analytics can work for you today
With data analytics at the center of our finance and accounting solutions, learn how we can give you scalable services that fit your company perfectly, Contact us today to get a free consultation from our experts!

You can also get our free Business Analytics whitepaper for more information on how you can leverage data to drive your business forward.