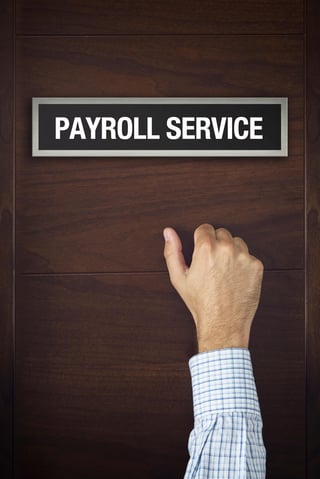 When having in-house staff to manage payroll is out of the question, there are a lot of payroll service providers out there ready to take on this critical task, fully or partially. However, not all payroll companies are created equal as some may only offer "cookie-cutter" solutions which could be great for cutting costs but isn't really the most optimal choice for businesses. A customisable payroll solution is the best option so that you can prioritise the things that matter most to your organisation and optimise the way you pay your workforce. Here are the key factors that you should take into consideration when choosing that payroll solution:
1. The Price Tag
With payroll being one of the largest expenses of a company, it is important that you should already know how much your payroll solution should cost annually. These shall include the capital or operating costs, as well as costs for programming and implementation. All these figures should be known and budgetable early on. Study the different kinds of software and delivery models (on-premise, managed hosting, fully outsourced, or partially outsourced), know the pricing schemes for each, and figure out what setup will be most appropriate for your company. Though payroll services providers charge for either every pay run, pay slip, or pay reports, it would be better to have an all-inclusive price to pay annually.
2. Technology Compatibility
Choose a payroll solution that's truly compatible with your organisation in many aspects. First, it should be compatible with your current accounting/financial solution, for easy posting to the payroll GL and for your payroll GL accounts to always be up-to-date.
Secondly, your HR team should be able to easily make sense out of the workflow and streamline their employee-monitoring activities. This will help them draw insights on the administrative process easily and generate real-time data reports anytime requested.
The most important of them all is that your payroll solution software should have a self-service portal that is easy to use. When payroll software is easy to navigate, employees get the motivation to provide the most accurate data each time, and management is also empowered to share these accurate information throughout the company. This will lessen the time for verifications and will totally improve the efficiency of your entire payroll process.
3. Scalability
When choosing a payroll solution, it is always best to think ahead and opt for a scalable one that can be easily configured to meet any business changes that might take place. Your payroll solution should fit into your business seamlessly (including its growth), not the other way around. An outsourced payroll provider is the best solution for immediate expansion (or downsizing) needs, without liability on the company's part. Why carry the burden of staffing when you can go for an outsourced payroll provider to take care of your immediate demand for extra staff to do payroll should the need arise?
Having payroll done by an external service provider doesn't necessarily mean that you should bend to their 'one-size-fits-all' schemes. It's just finding the right payroll partner for your business, who will work with you hand-in-hand in modifying your payroll system to fit the priorities of your company.
Contact the Payroll Specialists at D&V now and let us help you implement the payroll solution that will work in perfect harmony with your company.