How Can Small Businesses Recover Without Government Grants
Government grants have been the lifeline of many businesses during the pandemic. But even if they are helpful, these measures are only temporary. Without these grants, how can you ensure a sustainable small business recovery as you make your way towards the new normal?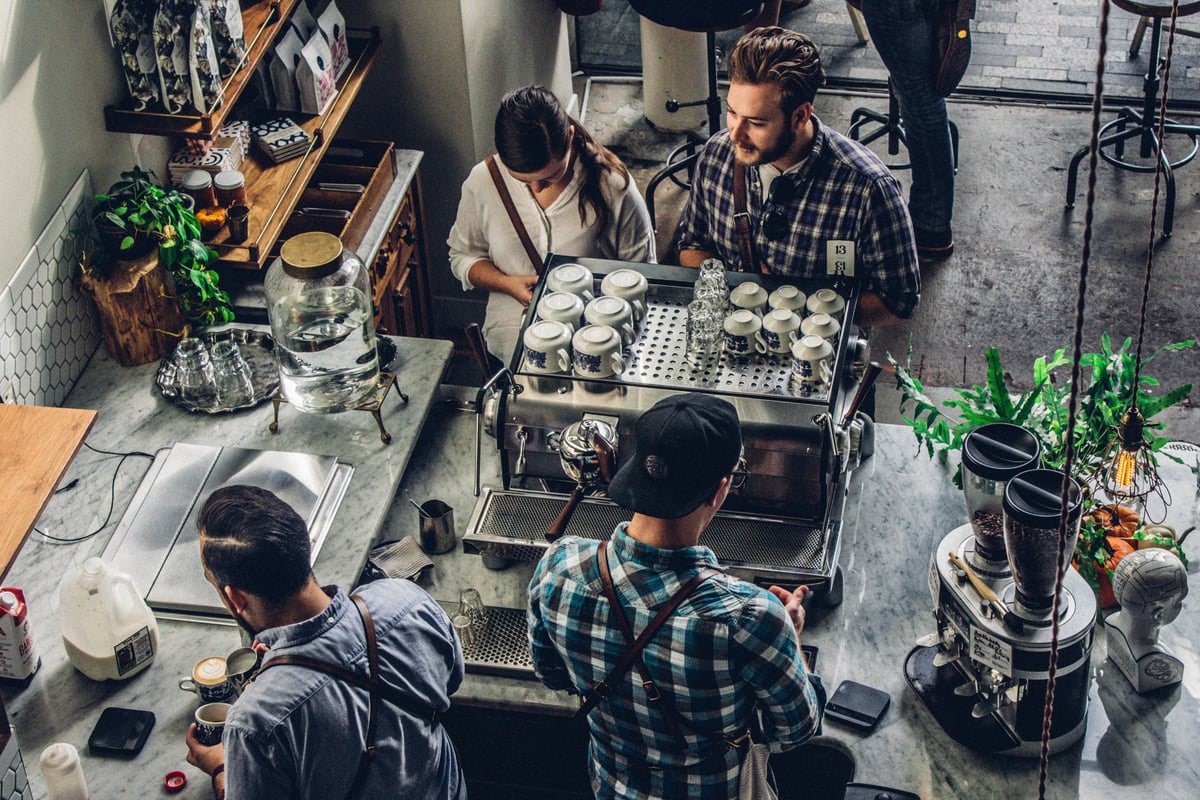 The reopening of Australian borders marks the beginning of recovery for small businesses. Residents can go out of their homes after the four-month lockdown. At the same time, fully-vaccinated tourists can start entering the country.
Because of this, both federal and state governments begin to slow down in providing financial incentives to SMEs. For example, the JobSaver will end on 30 November this year.
Fret not because targeted support remains. Small businesses, in particular, will continue to receive payments. But what if you can't receive grants from the government anymore?
6 measures for small business recovery
Even without grants, you can still guide your business towards recovery and growth. Here are some measures to consider:
Understand relevant reforms and schemes for small business finance
Knowing the law enables you to protect your business. Some of the reforms that may apply to your business are:
Insolvency reforms
The Australian government implemented insolvency reforms on 1 January 2021 to help small businesses with debt recovery. It lets you restructure and survive the economic damages of COVID-19. This reform also gives you access to a fast, simple, and cheap way to restructure your existing debts.
If you cannot restructure, the reform will allow you to wind up faster. This way, you can get greater returns for your creditors and employees. This reform is available to incorporated businesses with less than $1 million liabilities.
Payment Times Reporting Scheme
Do you work as a supplier to large businesses? If yes, the Payment Times Reporting Scheme will give you more security. It mandates large businesses to make timely payments to small business suppliers.
Businesses earning over $100 million in revenues must submit a report about when and how they pay you.
Consumer credit reforms
The proposed changes to responsible lending obligations will give you more efficient and timely access to credit. It also aims to reduce red tape and improve competition by letting you switch lenders easily.
Expand your access to finance
Getting access to finance is more challenging to small businesses than large companies. Banks tend to be conservative in extending credits to SMEs. The main reasons why it happens are inconsistent cash flow, disorganized business records, lack of established business credit, and low credit score.
To increase your access to finance, it's essential to keep proper and updated records of your financial health. At the same time, you also need to provide credit guarantees to potential lenders.
Working with a small business accountant can help you improve your bookkeeping processes. In return, your business can establish a solid credit information infrastructure and be credit-ready whenever an opportunity opens.
Preserve strong supply chains
Pent-up demand may occur in the coming days. People are likely to flock outside, do outdoor activities, and consume goods they cannot access during the restrictions. If you're not ready, you may experience supply shocks.
Maintaining a robust supply chain is critical to your small business recovery. Customers expect quick service and competitive prices. If your supply chain becomes unsteady, it can have a direct negative impact on your customers' satisfaction and experience. Late supply deliveries may lead to delayed production, and delayed production can lead to product unavailability.
By the same token, the increasing costs of raw materials and freight charges can translate into higher production costs and an increase in the prices of end-products.
To guarantee your recovery, you must improve the consistency and continuity of your supply chain. You can do this by:
gaining clear visibility of the flow of goods in your supply chain
applying sustainability principles when procuring, transporting, and processing raw materials, and
adopting digital processes to get real-time data in resolving supply chain issues.
You can also take a look at these 5 tips to overcome supply chain problems to get more insights.
Digitise your processes
The use of smart technology is no longer an option. Regardless of your business size, the changing times call for automation. Neglect it, and you'll likely get behind the competition.
Investing in automation and technology can give you positive returns. Cost-savings and higher productivity are two of the effects you can expect. Cloud applications, for instance, reduce the use of paper. You can also use it to automate repetitive tasks to save you time.
As the world moves forward towards the digital age, cash payments and paper-based documents will become a thing of the past.
Australian leaders view digitalisation initiatives as the key to the country's economic future and recovery from COVID-19. By 2030, the federal government aims to become a leading digital economy and society. Part of its plans is the digitalisation of SMEs. It has a two-pronged approach:
Digital Solutions – Australian Small Business Advisory Services Program
The government allocates a $12.7 million budget to help small businesses build their digital capabilities through independent advice.
Mandatory Electronic Invoicing
With its $15.3 million budget, the government aims to improve the awareness of small business owners about the value of electronic invoicing (e-invoicing). It highlights benefits such as higher cost savings, improved productivity, and faster payment times.
By July 2022, e-invoicing will become mandatory for government agencies. Australian SMEs are expected to follow suit.
For more information about the SME Digitalisation initiative, you can visit the official website of Australia's Digital Economy.
Explore sustainable financing
When the pandemic is over, the world will reshift its focus on its major nemesis pre-pandemic: the climate crisis. By that time, you've probably recovered. Unless another disruption occurs, you may be well back into the game.
From recovery, it's time to jump into the growth stage. Improving your resource efficiency is one of the best things to do. You can achieve this through sustainable financing. It's the process of investing in efficient and renewable energy and adopting the principles of the circular economy.
Sustainable activities increase economic growth and reduce the negative environmental impacts of your business.
In a survey, business leaders across the globe believe that sustainable investments can help them in the following areas:
improve a company's revenue growth and profitability
obtain higher customer satisfaction ratings, and
experience better recruitment outcomes.
Because of its long-term value, it has been gaining quick popularity among various companies.
On the contrary, engaging in unsustainable business activities can damage your reputation. It can also lead to consumer backlash and high employee turnover.
Foster your relationships with employees, suppliers, and customers
Your network is still your best support system. It's essential to maintain open and honest communication with the people you work with.
Employees
The right employees can help you get out of the rabbit hole. As a business owner, it's important to be more conscious of how you treat your employees. Along with the massive layoffs during the pandemic, many employees also left their jobs due to the blurring lines between life and work.
If you don't want to lose your talented employees, you must also provide them with better work conditions.
Suppliers
The quality of your products and services depends on your supplier. If your industry is experiencing disruptions in your supply chain, you must get regular updates to know when you can expect your supplies. You can also automate the process by using supply chain management software.
Customers
Providing excellent customer service is non-negotiable for your small business recovery. After all, they're the ones who consume your products. You can't make any profits without them.
Do your best to meet their demands. Instead of maintaining a faceless business, find ways to connect with them. You can use your social media accounts and email to send them exclusive offers, helpful tips, and other relevant information. If you're operating a customer-facing business, see to it that your staff knows basic customer service etiquette.
The state and federal governments have already done their part in helping businesses recover. Of course, you may still be eligible for the ongoing relief measures. But now, it's also time to do your part.