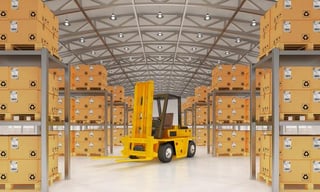 Managing your business finances is not an easy task. In fact, most business owners find it extremely difficult to do hands-on work on their business accounting functions. Do you have the same sentiments? no need to fret if you do because there are many online accounting tools to give you a hand. Cloud accounting programs top the list. To date, cloud accounting programs like Xero and QuickBooks help you save time and money while you focus on your core business activities.
As it is, cloud accounting tools have a huge impact on the way you do your business. Aside from helping you with budgeting your cash and generating your financial statements, cloud accounting programs also help you reconcile your bank accounts and collaborate successfully with your accountant or qualified adviser. As cloud accounting programs continue to evolve, more enhancements came in, making your cloud accounting tool even more effective and efficient in business financial management. A case in point is QuickBooks. Although QuickBooks already has an online inventory system in place, it has recently enhanced its online inventory feature to further accommodate the needs of its users.
Inventory Management
To fully appreciate the enhanced inventory management features of QuickBooks, we must first seek out what an inventory management is. In its simplest term, inventory management is a system that monitors the sale, purchase and and payment related to inventory. Having a well-planned inventory is necessary because it ensures the wise use of resources. It also allays entrepreneurs' fears about the low supply of goods, which could ultimately affect business performance.
The Complex Issues
Small businesses may simply require a basic inventory management system. However, as your business grows, you might need to focus more on your inventory. Otherwise, the productions of goods might be interrupted - and we all know what that could eventually lead to. This is where the importance of the QuickBooks online inventory system comes in.
QuickBooks Online Inventory
With the online inventory feature of QuickBooks, you can now track quantity on hand. You can also adjust the value and quantity of your inventory in just one go. And what's more, this feature also makes it easy for you to generate and receive sales reports. Put all of these together and you'll have an inventory system that empowers you to stay on top of your business.
Managing your inventory is not easy. But if you have tools to help you get through it, you can effortlessly breeze through inventory management issues. Can you imagine what that could do for your business?
Make a difference in your business today! Get in touch with our qualified advisers to know more about cloud accounting and online inventory management.