How to Make Outsourcing Work for you
Running a business has never been easy, but with the rise of technology along with changes brought on by situations such as the Covid-19 pandemic, it has become even harder for businesses to stay afloat. Now, businesses not only need to ensure their product or service's quality, but also need to find a way so that everything – available payment options, marketing tactics, customer service platforms, etc. – is constantly improving and expanding using up-to-date technology to match competitors' and consumers' needs.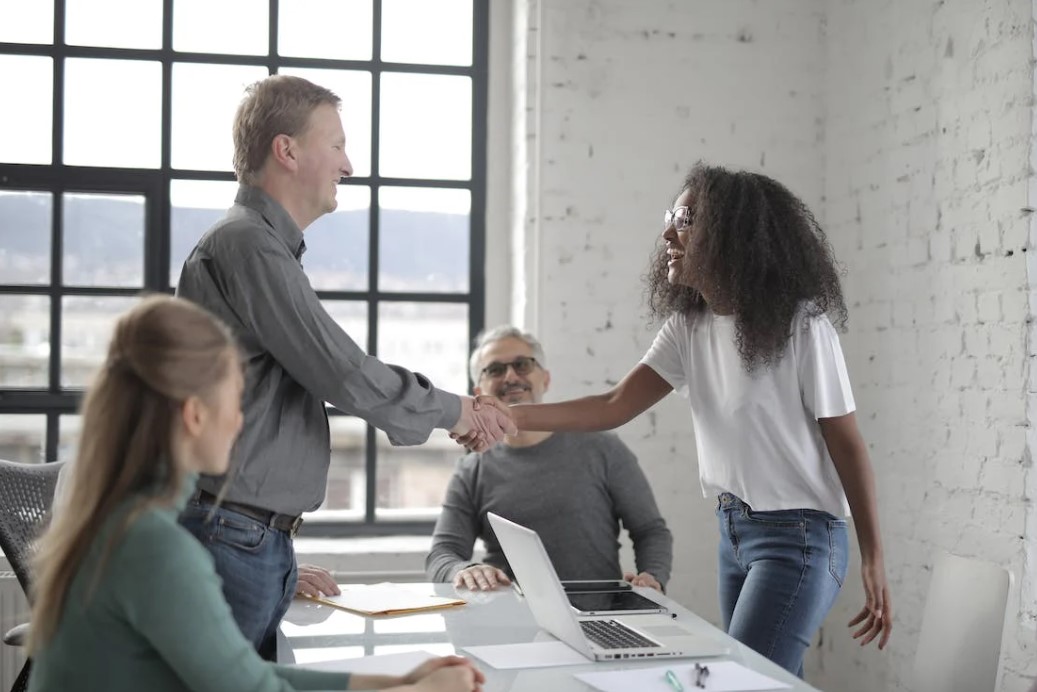 Overwhelming, isn't it? The need to change and modernize everything all at once is too much for businesses with limited labor and funds – so what can you do? Outsource. To combat all of this, the service industry adapted, making outsourcing the best way to cope with all these changes.
See how effective outsourcing can make or break your business' future.
Learn How to Outsource Effectively

Outsourcing allows businesses to get the services they need at a reduced cost than having to employ an in-house team. They provide maximum efficiency given that the outsourced partner gives undivided attention to the tasks outsourced to them. However, outsourcing isn't a magic solution that automatically makes everything better, you must take certain steps to ensure that it works for you.


To make outsourcing an effective strategy for your business, work your way down this checklist when finding a partner:

1. Set objectives
Properly list and plan out all the services you need to outsource, this will allow you to make cost-effective decisions as you can choose a partner that provides all the services you require.
2.

Choose the right partner
Choose a partner who can provide all the services you require with proven experience and core competencies that complement your business' current processes.
3.

Define scope of services
Clearly define the scope of the services your business needs. This works well for both of you and your partner as you'll be able to clear which aspects of your business you can outsource and let them know what they need to focus on, allowing both of you to produce quality outputs.
4.

Create a timeline
Work together to create a timeline for your partner's deliverables. Set achievable goals and deadlines so that you'll be able to assess their progress and see how they are contributing to your business.
5.

Provide the right access
Ensure that your outsource team can access all the things they need to work on their tasks effectively from the start. This ensures smooth progress with no hiccups, making their work easier and allowing you to see results faster.
6.

Quality Control
Designate one person on your team to be the one to maintain communication with your outsourcing partner AND oversee quality control. Conduct routine quality control assessments on your partner's outputs to make sure it is in accordance with your business' standards. You can also check the quality assurance process of your outsourcing partner and see if it is aligned with yours.
7.

Constant communication
Build a professional relationship with your partner and establish constant communication with them for transparency on the progress of their tasks.
8.

Evaluate
After implementing everything on this checklist, evaluate the effects that your partner has had on your business. Have your businesses processes been successfully streamlined? Have your profits increased? Is the overall improvement in your back office evident?
Based on the results, you can now either maintain or change your outsourcing strategy to ensure outsourcing remains effective for your business.
Outsourcing remains the best tool for businesses to combat the ever-changing demands of their consumer market, but it needs careful guidance. Without setting certain parameters, it may just give you more to think about instead of lessening your load. By following this checklist and creating an effective outsourcing strategy, you can make your outsourcing experience a pleasurable one and ensure that it will have a positive effect on your business – helping your business grow and stay competitive amidst the constant change in the commercial world.
Start making outsourcing work for your company today!
We have a wide expertise in handling the numbers of companies across various industries and broad experience in using top-of-the-line software to create tailor-fit solutions for your company. Contact us today and we'll help you find the right solution for your needs.
Download our Outsourcing: How to Make it Work guide today and know how we can be your reliable outsourcing partner.