The Gold Standard: What the Xero Partner Program Means for You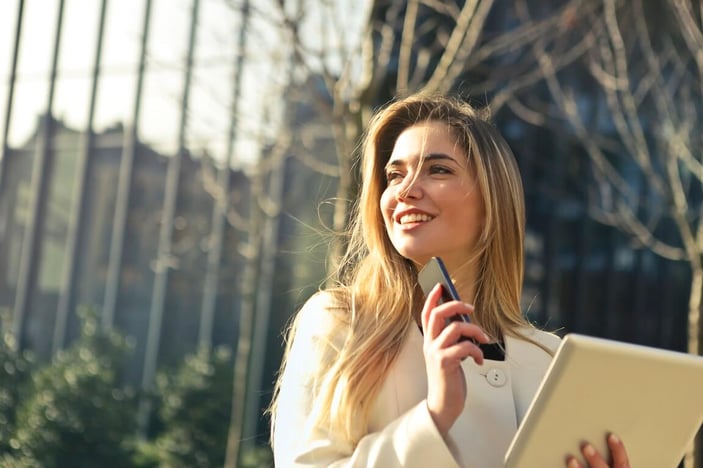 You've probably heard of Xero, one of the most popular cloud-based accounting software from Australia. But have you heard of the Xero Partner Program and how it can help your business? If this is the first time you've heard of it, read on to find out how our status as Gold Partner can benefit you!
What the Xero Accounting Software Can Do
We've previously talked about Xero and its benefits as a small business accounting system. In a nutshell, Xero is an elegant accounting system that helps you stay on top of the following:
Invoicing

Inventory

Payroll

Bank Reconciliations

Bills Payment

Reporting
You can use it yourself, or you can partner with a Xero partner firm – those which have accountants that are especially trained in the use of the Xero accounting program – such as D&V Philippines to help you better manage your business finances.
D&V Philippines: Xero Accounting Partners
We asked Jose Calsas Jr., a Xero Certified Advisor and one of the Directors at D&V Philippines, to shed light on what a partnership with Xero looks like and how it can add value to your bottom-line.
Xero Partner firms such as D&V Philippines are classified according to a points system. Depending on how many points you have, you can achieve the Starter, Bronze, Silver, Gold, or Platinum status.
So how does a Xero Partner earn points? Mr. Calsas explains, "You'll receive points when your clients invite you to their Xero subscription as an advisor and they pay the subscription, or when you pay the subscription."
A Xero partner firm can also earn points by using some of its features, such as Xero Cashbook, Xero Payroll, Xero Premium Edition, and Xero Ledger.
The Gold Standard
At D&V Philippines, we've already achieved the Gold Partner status. This achievement reflects our broad knowledge of the Xero accounting program and the add-ons available for your various needs.
As Mr. Calsas puts it, our Gold Partner status is your guarantee that your books and accounts are "under the care of a growing team of seasoned Xero advisers and not mere users."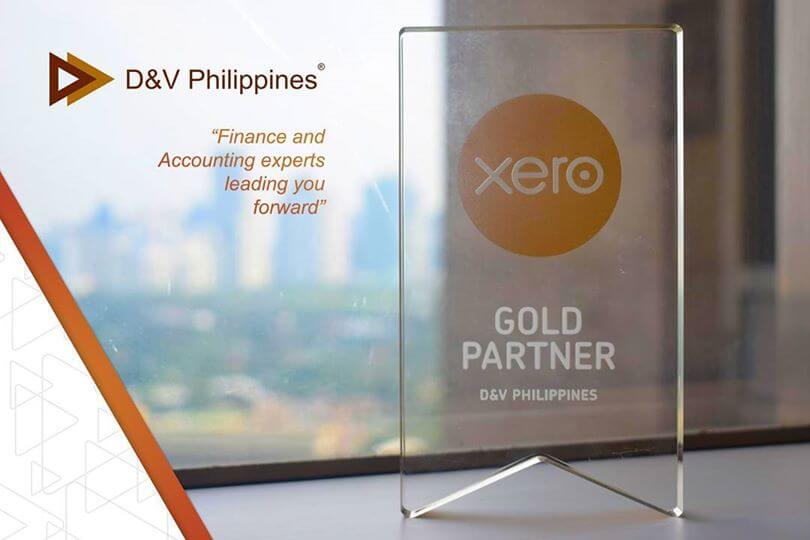 What's the Xero Gold Partner Status?
So what's the Xero Gold Status, and how does it help your accountants serve you better? As a Xero Gold Partner, an accounting practice enjoys the following benefits, among many others:
A dedicated Xero account manager and 24/7 support

Access to conversion tools for helping clients move to Xero

Access to Xero practice consultants for conversions and technical accounting queries

1-Day turnaround for client data file conversion services

Access to the Xero U online learning centre, Xero TV, Xero Community

Access to Xero Accelerate training and coursework

Opportunity to earn CPE/CEU credits while learning Xero
Refer to the Xero website for more details on each status level and its corresponding rewards.
What Does it Mean for Your Business?

Save on Your Subscription
As a Xero partner, we help set up the books of our future clients in Xero at a discounted price. Not only can we pass on a substantial discount to you and help your bottom-line, we can also get you set up for Xero in no time. This way, you can worry less about your payroll, invoicing, and inventory and focus more on actually running your business.
We'll Get You Up to Speed
In addition, we can guide you through the data migration process to the actual use of the software. We're also trained to give you sound advice on what Xero add-ons may help you better understand how your business is holding up.
A Team of Experts to Guide You
As Xero certified advisors, our team at D&V Philippines are experts in the use of this software, so we know how to help you simplify your business processes and increase efficiency. Through our Xero Excellence Team, we can also train and equip our newer staff members, so you only get the best financial advice.
No matter what your industry is, Xero accounting software can help you manage your business seamlessly. Considering Xero's numerous add-ons that cover your every accounting and financial management need, investing in a Xero accounting program subscription might be your best decision this year.
We'll Get You to the Cloud
Get your business to the cloud today with help from D&V Philippines. As a Xero Partner, we are fully capable of providing various accounting services, which include bookkeeping, financial planning and analysis, and business analytics.