Getting into Finance Transformation: What are the Best Practices?
Now that we have an initial understanding of what finance transformation is, we go to its application: how to start the process, what drives the initiative, the obstacles, and the best practices in finance transformation.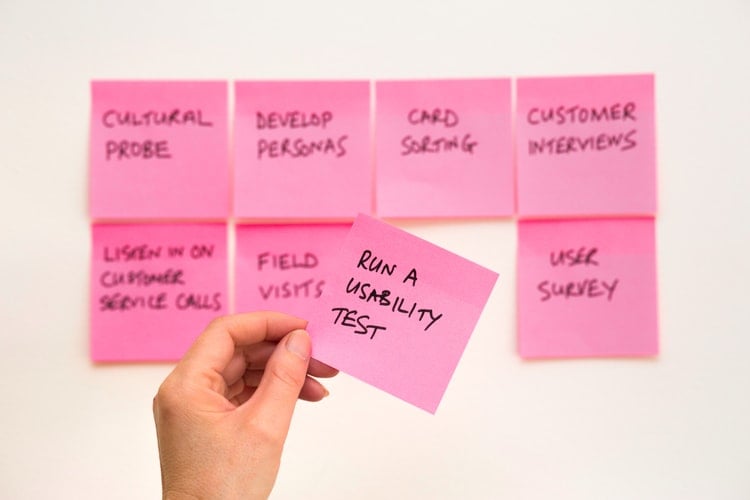 Having a finance transformation strategy exposes the weak links inside a finance organisation. CFOs use this as leverage when formulating action points to serve as a foundation for key finance and operational activities.
What drives a finance transformation?
Gone are the days when the finance team was solely focused on keeping tabs on the company's financial records. In today's landscape, they are proving to be indispensable in indecision-making and strategy formation. But what really nudges CFOs to fully overhaul their finance function?
Some finance executives see changing regulatory laws as burdensome, as it comes chasing them right away whenever they just finished settling with prior compliance requirements.
From a CFO's perspective, catching up with regulatory changes from time to time can be taxing, as you need to abide by industry-specific requirements in an unpredictable timetable. Once these regulatory laws are imposed, how is your firm prepared to take them on and catch up?
The business climate is a volatile facet that pushes finance transformation. It's a fluctuating phenomenon that either catches businesses off guard and causes a downturn; or opens up opportunities so they can emerge stronger among their competitors.
Forbes discussed how CFOs face double the pressure to lead the company towards survival, let alone positioning the firm for an uncertain future after the pandemic.
The current crisis upended regular operations, and put an unbelievable amount of risk to our financial capacities. In addition, increasing demands from stakeholders and consumers to do more with less further appended on the ongoing tension for finance executives.
Finance and accounting technology
Proliferation of F&A technology such as cloud-based accounting systems, artificial intelligence (AI), and machine learning is basically a home run in the industry, as it expanded an accountant's capabilities for good. In turn, their [accountants and CFOs] roles become more forward-facing and focused on advisory matters.
What are the finance transformation best practices?
The approach is not a one-size fits all solution. Finance transformation practices vary for each organization since we're in different phases in our growth. So here are a few ways you can get the overhaul of the finance function started.
Setting a goal

Like in any other strategic plans you have in mind, it all starts with a goal.

Take it from where you want the business to be 5-10 years from now. Once you identify where you want the firm to be, you can work your way down to how you're going to achieve it. In the context of finance transformation, lay down the possible scenarios when you take a particular step (e.g., automation, cloud-based software, etc.), and elaborate on how it will affect your financial capabilities, the company's and the employees' future.

Having a vision doesn't end after you identify it. Remember that it's paramount to communicate this vision with all relevant people such as the stakeholders and the employees, so everyone is on the same page in working towards the goal.

Have a holistic view of the business

After knowing what path you want to push the business at, it's time to assess how you can reach the holy grail.

Study your financial structure. Does it fully support your business' overall strategy? Is it agile to overcome any financial distress that may come?

It's a cliché that finance teams are primarily focused on budgeting, planning, and reporting. Tying it down with the vital aspects of the business, allows you to create more value for each facet by investing more money where you can have more ROI. If this fusion of financial and operational models works, you can drive forward the organization's strategy gradually, and create stronger and more connected internal systems. Finance then gives a sense of direction for the business' goal.

Preparing for digitalisation

According to McKinsey, CFOs are challenged to adopt a fully-digital working environment. Change management leads the technological changes inside the company, and both stakeholders and the workforce should be completely informed and comfortable with any changes going around.

Having the right mix of accounting technology can potentially have a great deal of positive returns. So instead of having different spreadsheets showing different financial records, you only have a coherent and original version of the transactions, kept in a secure and convenient hub, which is the cloud.

On a broader level, a digital finance ecosystem is more than just automation. It can also mean imposing work-from-home schemes for your employees, having significant financial gains, and optimized working harmony between your people. Once you step into a fully digital space, your accountants' role evolves to help design strategic financial decisions that aid in meeting business goals.

Aligning business and finance processes

This step is where the implementation happens. After identifying your plans, assessing your internal system, and having digital practices in place, this is the phase to align the financial and operational strategies.

Fix the gaps and loopholes in the plan. Make sure to distribute even financial support to every important undertaking in the business to guarantee growth in that particular aspect. This will be a continuous process at every level, and must be consistently done for optimal service delivery. If the situation calls for it, augment your steps with the needed support: upskilling, additional talents, upgraded platform, new metrics, and others.

Gauge progress

As you continue the transformation, remember to keep tabs on your progress.

Familiarize yourself with the key performance indicators (KPI) and key risk indicators (KRI) when you implement a move, integrate new technology, or update processes. Establish the benchmarks and test the team's financial transformation against them as you go on.
New heights for the finance function
The neck-breaking speed of digitalisation continuously infiltrates the finance arena we know now. It catalyses the surge of big data and analytics which CFOs use to shape the company's success in the future.
A finance digital transformation harnesses the power of business analytics. Aside from its obvious impact, it empowers CFOs to make confident decisions that will serve the enterprise well over the course of years.
However, technology alone would not suffice in revolutionising the field. It's still imperative that finance experts take the lead in doing the initiative. Without their expertise, the core purport of the mission can be lost. A CFO's strategic prowess is what forces the great change to manifest.
Uncertainty is a precise way to describe what's yet to come. All we can do is prepare for the worst, and build the resilience of our organisations at its best. And one best way to do that is to embrace the finance transformation and do its best practices so we can surely thrive in any inevitable disruption ahead.
Get the right technology and people to help you prepare the firm for any scenario. Find out how our solutions for CFOs can help you modernise your finance department into a smarter and more capable one.
You can also get our latest whitepaper Finding the Right Talents: D&V Philippines' Solutions for Modern Accounting Firms to know how we can build a robust back-end support for your accounting firm.