4 Easy Gamification Ideas to Improve Employee Engagement
These easy gamification ideas can switch on fun, productivity, and collaboration at your firm.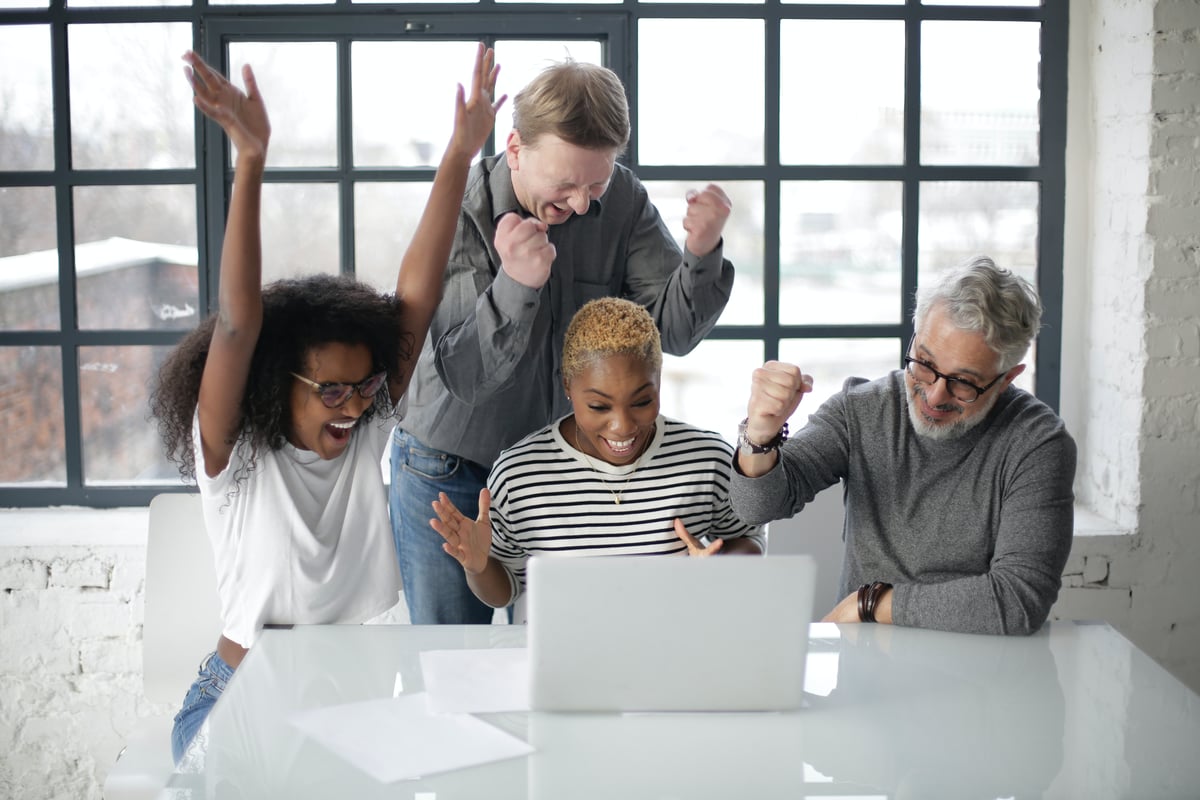 We understand it — accounting is a serious profession. Handling sensitive financial information isn't something to be taken lightly. But no matter how diligent and meticulous accountants are, they also need a breather to perform better. Sprinkling some fun now and then is one way to care for their well-being while bringing out their best version.
Flipping the coin, we can also see the well-admired characteristics of accountants — service-oriented, knowledge seekers, attentive, trustworthy, and vigilant. And it's a sure win for your firm and clients to bring their full engagement to the table.
One way to do this is through gamification.
What is gamification in the workplace?
Gamification uses game-based elements to influence behaviors. It includes familiar game mechanics and rewards systems such as points, badges, leaderboards, and missions to increase employee engagement.
The fun part, however, is only a part of the entire gamification spectrum. As a whole, it touches on the intrinsic motivation of employees, or in simpler terms, elements that drive or push them to do better. It's about competing, improving, or outdoing one's self or others in exchange for instant rewards and recognition.
Think of it this way, how do you feel when you acquire a new skill, get a badge, or finish a quest when playing video games? Or for non-gamers, when your hard work pays off — say, someone complimented your accomplishment? Fulfilling, isn't it?
The sudden rush of this sweet chemical messenger called dopamine feels good. And getting a sufficient amount of it can increase motivation and enthusiasm. It's a vital ingredient in influencing behaviors.
Gamification plays into this psychology, that's why it works magic for many well-known companies. But like any successful initiative, it requires careful planning and customised approach to make sure it will fit well into your firm's values and your employees' intrinsic motivations. Do it haphazardly and you can expect horrible outcomes.
To get you started, here's a list of some easy gamification ideas you can refer to when creating your firm's gamification strategies.
4 gamification ideas for employee engagement
Each stage or area of your business can make use of gamification. For employee engagement, it's a good idea to consider gamifying even your recruitment and onboarding process. This way, you can capture your potential employees' interests, and therefore, make them engaged right from the start.
Recruitment
Incorporating games or interactive quizzes rather than boring long-form tests on your recruitment can make your firm more attractive to applicants.
Of course, it also has direct benefits to the HR department. Gamifying your recruitment helps you identify top performers. Some tools even allow you to understand not only candidates' competencies but also their behaviour and traits. Moreover, it reduces subjectivity and bias during the hiring process.
There are several tools you can search online for this. Just make sure to assess your needs and your target's preferences before purchasing one.
Onboarding process
Instead of asking your new hires to attend lengthy orientations, you can better engage them with gamification.
Using it during training sessions, for instance, encourages higher engagement. Pop quizzes about key company information such as organisational values, policies, culture, and compliance will enable your new hires to retain more information. It allows them to have direct involvement rather than being mere participants.
Learning and development
Accountants deal with constant regulatory changes, especially if your firm has clients from various states or territories.
Hosting a monthly trivia competition about these changes is a good starting point. You can make it a team contest to encourage teamwork. While it's a traditional concept compared to the other ideas, you can make it more fun by including gamification elements like badges, leaderboards, and prizes.
For individual development, you can encourage your employees to expand their knowledge about the industry by giving an equivalent point for every training attended.
Improving productivity and meeting goals
This area can be divided into two categories: individual and team effort.
A gamification idea worth considering is offering incentives to employees or teams who hit their KPIs. You can also reward top performers or teams. Whether you will do both of these or only one will depend on your budget.
Struggling with high employee turnover? Try these employee retention strategies.
Finding the right balance
Gamification combines fun, friendly competition, learning, and engagement together. But like other activities, you should know where and when to put a limit.
Pushing your employees too much into the productivity and engagement zone can cause fatigue and burnout. Like what we've said earlier, "sprinkle" it only to the appropriate areas — somewhere that strengthens the connection between your company values and your employees' motivation. The alignment should always be there to turn your gamification projects into stories of success. Remember, the goal is to improve engagement and not overwhelm your staff.
Gamification is a process you should not rush, even if it's become a megatrend. Take your time to identify your goals, listen to your employees' needs, and have a proper implementation. After all, gamification needs a culture of transformation to be effective.
D&V Philippines can help you bring in more highly engaged employees into your firm. To learn more, download our whitepaper, Finding the Right Talents: D&V Philippines' Solutions to Modern Accounting Firms. You can also talk to our experts directly to know the finance and accounting solutions we have for you.