Common Challenges of E-Commerce Businesses and their Solutions
In a world where more than half of its population is online, offering your products and services through e-commerce platforms is a smart move. It expands your market reach, lets you sell across states, and enables you to meet today's consumer expectations.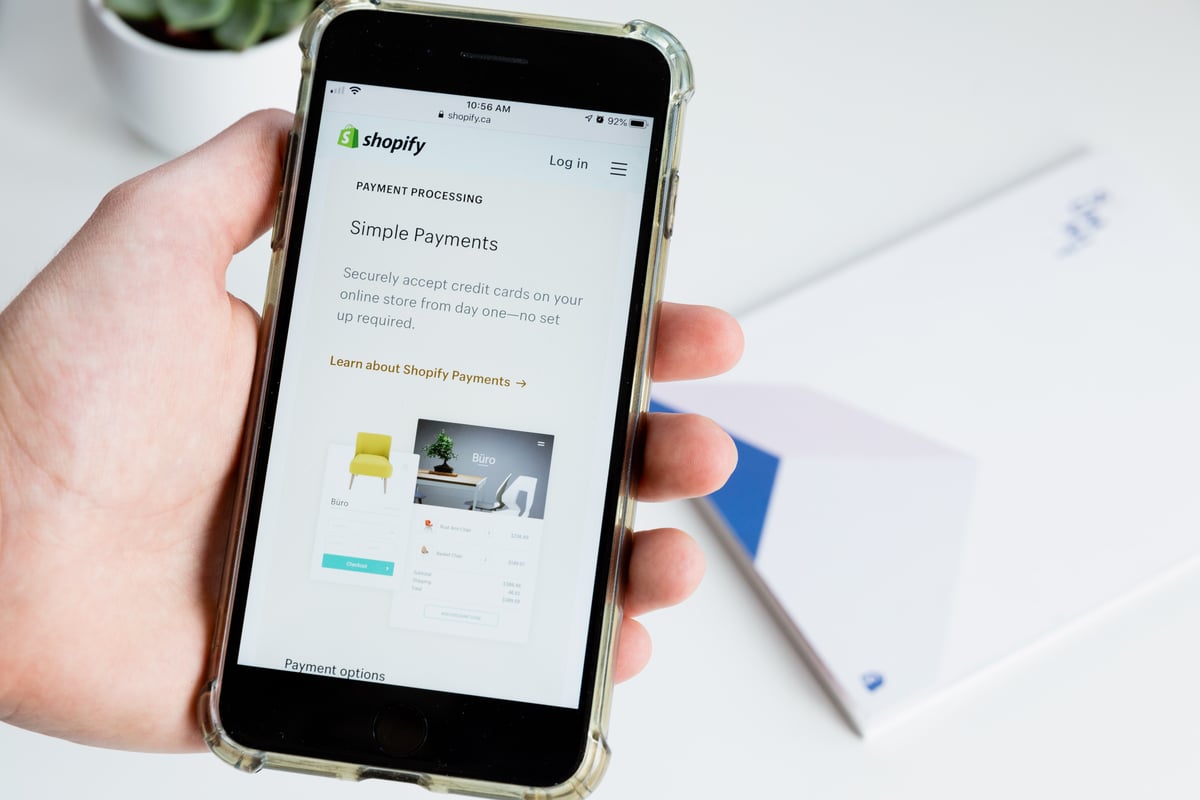 But going online was not without its challenges. To grow your e-commerce business, you need to think of ways to make your offerings more marketable. Shoppers are also warier of online products due to the risks of receiving low-quality or damaged items. Internally, challenges on accounting and digital adoption may also occur, especially when your store is growing.
To address such issues, we list down the e-commerce challenges you can experience and how you can resolve them.
E-commerce challenges and solutions
The e-commerce challenges we listed here are in two general categories: non-accounting and accounting.
For the non-accounting challenges, we discuss the common issues experienced by online businesses including competition, website traffic, cybersecurity, and more.
For the e-commerce accounting challenges, we focus on these key issues: inventory management, technology adoption, the accuracy of accounting records, and access to talents.
Non-accounting challenges
Amazon, one of the largest online marketplaces, has 1.9 million active sellers worldwide. Shopify, an e-commerce platform, also has more than one million live stores.
While it's easier to set up an online store than physical retail shops, it's more challenging to stand out among your competitors, especially when your competitors are established sellers with hundreds or thousands of sales.
Making a name for yourself in the e-commerce space is a challenge. But don't fret; you can start with small, manageable steps to build your online shop. One way to do this is by creative branding and marketing. Think of your unique selling propositions (USPs) that make you stand out from the rest. Pricing your products reasonably (not too cheap and not too expensive) can also help when you're still building your credibility.
Improving customer experience
Like it or not, customer reviews can make potential customers buy or leave your store without checking out any products. A report from the Nielsen Company, a market research firm, revealed that "information gathering and deal seeking are strong motivators for online shopping."
The said report also enumerated the common barriers in online shopping, particularly grocery shopping:
Quality and accuracy
Lack of in-person experience
Fulfillment and returns
Lack of price incentives
Ease of site usage
Addressing the above-listed limitations and increasing your efforts to get five-star reviews are only some of the ways to provide a better online shopping experience to your customers. Similarly, offering good customer service and being active on social media can also help.
Strengthening cybersecurity
Online consumers take cybersecurity risks seriously. Due to the increasing cases of online fraud, consumers are wary of disclosing sensitive data such as their credit or debit card information.
According to this case study, consumers tend to purchase from vendors whom they trust or a brand product they are familiar with.
To address this issue, it's critical to choose the marketplace or e-commerce platform you will use in setting up an online shop. Another option is to offer cash on delivery (COD) options, especially when you're selling to a country with low credit card penetration and trust.
E-commerce accounting challenges
If you're operating both online and physical stores, you probably experience how tricky inventory management can be. Though challenging, it's critical to monitor the items flowing in and out of the business to have full control of your cash flow.
To make this task easier, look for inventory management software that's best suited for your business and industry. Not only will it fast-track the process but will also provide you with accurate and timely information on your inventory.
Spreadsheets are not enough when it comes to e-commerce accounting. Aside from its inherent risks of data loss, it also has limitations in tracking your inventory and in capturing your actual cost of goods sold (COGS).
What you need instead is to invest in cloud accounting software and connect it to your e-commerce shop. By doing so, you can capture, retain, and process critical data. In return, you can have a clearer view of your financial health.
Keeping accurate accounting records
Inaccurate accounting records can hurt your bottom line. It occurs due to disorganized business records, lack of internal controls, and obsolete accounting processes.
But when you're too busy managing your business, doing your accounting yourself isn't ideal. You may want to consider working with an accountant who has extensive experience in working with e-commerce clients. This way, you can be assured that your books are always updated and accurate.
Speaking of working with accountants, you may encounter challenges in hiring an in-house accountant due to the tight competition in the talent marketplace.
The upside of going online and moving your accounting processes to the cloud is it allows you to work with accountants remotely. This means even if there's a lack of talent in your location, it's easier for you to hire someone from a different geographical location.
Outsourcing — the business activity of subcontracting a specialized accounting company — is an option you can consider. Not only will it help you save costs but will also give you access to experienced bookkeepers and accountants.
Even if the e-commerce industry is riddled with challenges, it is still a good industry to explore. As the recent pandemic has taught us, tomorrow is uncertain, and staying too much in your comfort zone can be your business's biggest risk. Nobody expected the sudden temporary closures of physical establishments. Despite this, those who are already in the e-commerce space, or have moved there, have higher chances of bouncing back.
Problems are always there when you're running a business, but it is how you approach these challenges that will make a huge difference.