Developing Resilience: Skills Needed for Accounting Teams
Building staff resilience involves identifying and addressing the factors that affect job performance, such as stress and burnout. But how do we promote resilience among our staff? And how do we build staff resilience?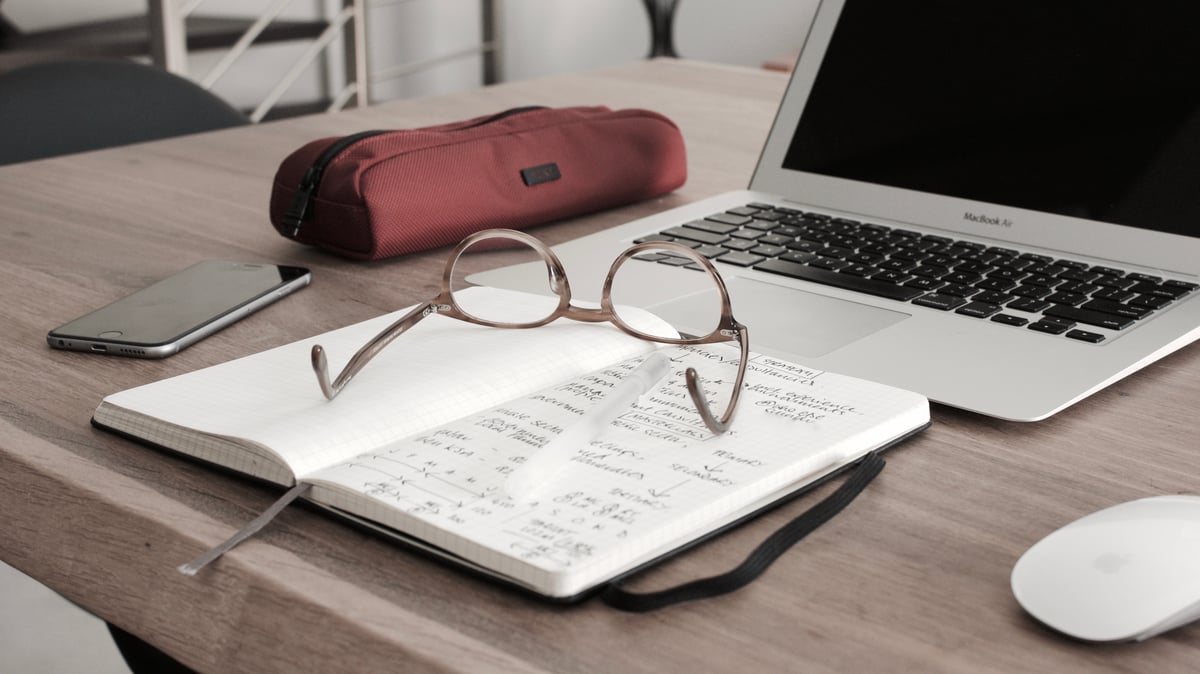 The key competencies of an accountant are continuously evolving, thanks to the availability of advanced technology solutions like big data, machine learning, and artificial intelligence. This means that accountants now need to be more flexible than ever in order to adapt to their changing environments.
Aside from emerging technologies, firms of all sizes also face other challenges, such as staffing issues, changes in the regulatory environment, competition, and evolving client needs, among others.
Learning how to equip your employees with the knowledge and resources they need to cope with challenging situations can help them thrive in difficult times.
Boost Your Resilience at Work
To build resilience in the workplace, it's important to develop skills such as communication, problem-solving, decision-making and tenacity. Equipping your team with these soft skills can help them handle difficult situations without feeling overwhelmed. Additionally, providing stress management techniques can help employees reduce stress levels and better manage their mental health/well-being.
According to psychologist Susan Kobasa, resilient people tend to possess these three characteristics:
Challenge.

Stress-hardy people view stress as a challenge that they can potentially overcome if only they can understand it properly.

Personal Control.

As a group, emotionally strong people tend to accept challenges and to work to overcome and master them.

Commitment.

Part of the reason strong people are able to stay in the game and persist in their coping efforts is because as a group they are committed to an active, engaged stance towards life.
Meanwhile, according to Rich Fernandez, co-founder of Wisdom Labs, there are also some ways you can help your accountants develop resilience:
Promote the Practice of Mindfulness
Mindfulness is a great way to increase resilience, as it focuses on the present moment and encourages employees to be aware of their emotions. Promoting the practice of mindfulness can help your team recognize when they're feeling overwhelmed and take the necessary steps to regulate their stress levels. You can also incorporate this into your processes, such as onboarding, performance evaluations, and leadership training programs.
Take Breaks to Conserve Mental Energy
Mental focus has been found to be a finite resource, typically lasting no more than 120 minutes long. To maintain your focus and concentration on the task at hand, take short breaks in between periods of intense mental activity.
Taking a break from time-sensitive tasks allows your team to relax and reset before diving back in with renewed focus. These breaks help conserve mental energy, providing staff with an opportunity to clear their minds and reflect before moving on. Encouraging regular stretch breaks throughout the day can also help in keeping everyone energized and productive.
In a study by Anders Ericsson, skilled violinists practice for no longer than 90 minutes before taking a break. Another study shows that taking short breaks can promote mental clarity, focus and creativity, which ultimately helps in building resilience.
Foster a Compassionate Work Culture
Creating an understanding and compassionate work culture is key to developing a resilient team. It's important for employees to feel like their emotional health and struggles are valued by their peers and managers. Open communication, providing emotional support, and creating a safe space for employees to express their feelings can go a long way in increasing resilience.
Cultivating compassion for others and for oneself is hardly first on the list when we talk about the necessary soft skills for accountants.
However, it's one of the primary drivers of an employee's job performance. According to the studies cited in this article, compassion promotes collaboration and cooperation, induces positive emotions and helps create inspiring work relationships. While there is no direct correlation between employees' mental well-being and business performance, an organization's success largely depends on it having a positive work culture.
Scale Your Operations with Minimal Overhead
Effective time management is key, along with the ability to work efficiently and manage resources with minimal overhead. Building a system that allows staff to effectively plan, organize and streamline operations helps create a more resilient team. To do this, you need to monitor team performance and set realistic goals that allow the team to keep up with changing customer needs.
If you're seeking to hire staff with accounting and finance skills, let us match your needs with the right candidates. D&V Philippines can help you increase your team's efficiency and productivity without you having to worry about the cost of hiring and developing people. Contact us today!
We are a premier accounting outsourcing firm based in Makati, Philippines, with more than 10 years of experience in providing quality service to clients in North America, Asia-Pacific and Europe.
Learn about what we can do by reading our whitepaper Finding the Right Talents: D&V Philippines Modern Accounting Firm Solutions.
This post was first published 09 December 2019 and edited 17 February 2023. Edited by: Angelica Garcia