Automating Your HR Functions: Choosing the Best HRIS for your Business
If your organization has been steadily growing in the past few years and your human resources (HR) team is neck-deep in paperwork and missed deadlines, it might be time to adopt a human resource information system (HRIS).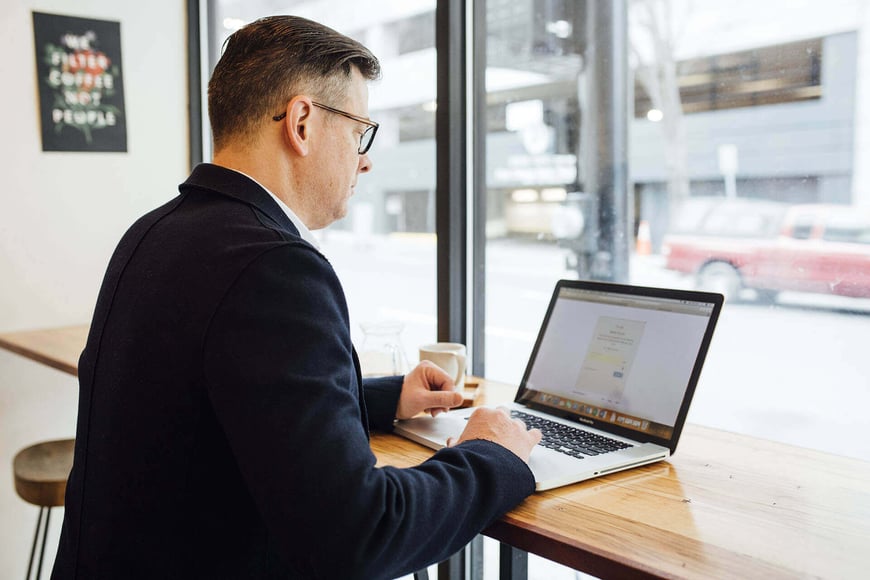 By restructuring your HR department's processes and choosing the best HRIS that meets your needs, you can streamline cross-departmental processes and achieve a high return on investment.
What is an HRIS System?
An HRIS software provides your HR team with a centralized repository of employee data needed to accomplish core HR processes. Typically, it covers functions such as time and attendance, performance management, and even payroll and accounting. It can also provide self-service functions for your employees.
Benefits of Having an HRIS
Some of the benefits of having an integrated HRIS system include:
Less paperwork and clerical tasks for your HR team
Faster and more reliable HR data for your employees
Secure management system for your employee data
Reduced headcount requirements for your HR
Increased accuracy in payroll and employee database management
Better preparation for future growth in your staffing
Common Features
There are many different types of HRIS software available in the market today. The available features usually differ according to the system's target market, with more range and depth of features provided for larger enterprises. Many of the systems cover the following areas to some extent:
Recruitment and Onboarding
Performance Appraisal
Leave and Time Management
Compensation and Benefits Management
Learning and Career Development Management
Employee Exit Process
Choosing the Best HRIS
To make the most out of your HRIS, we recommend that you take these steps before you select a vendor:
Evaluate Your Organizational Needs
It's a bad idea to look through available HRIS vendors without first determining your needs. When you purchase a software with all the bells and whistles without even reviewing if it's a good fit for you, you'll just be throwing money away.
Consult all parties that will be part of the implementation, such as your Finance, HR, and IT teams. You can also consult other departments to know what are the challenges that they currently face when communicating with your staff in HR.
Since it's your HR department that will be using this on a day-to-day basis, encourage them to offer ideas on what features they think should be included in the system.
By speaking with different parties involved in this migration to a new system, there will be an increased chance of cooperation and support when the time comes to roll out your HRIS.
Talk to Vendors, Then Ask for Demos
When you shop around for a vendor, be wary and do your due diligence. How long has the vendor been in business? Is there available tech support after the system has been installed? Who will own the data, and where will it be stored? What security measures are in place? You may also ask if the system can be easily integrated to your accounting software.
Once you have pared down your list of vendors, reach out to them and ask for product demos. When your prospective vendor presents their solution, it's important to invite key representatives from various departments, not just in HR, so that everyone will have the chance to ask questions.
Ask the Right Questions
Ask yourself these questions before you sign a deal:
Does the system meet your budget for everything, including the price of the system, any subscription or software license costs, labor costs involved in the implementation, and any future costs for upgrades?


Does the system allow for enough users in your organization, and can it be upgraded to support future growth?


Does the system offer features that will address any problems or reduce any inefficiencies in your HR team's processes?


Does the system have full reporting capabilities?


Will the data collected by the system be sufficiently protected against cyber attacks? How secure is the system?


Can the software vendor provide timely and reliable support so that you can get the most out of your investment?


Is the system interface user-friendly to help shorten the learning curve of your HR staff and your entire organization?
Employing technology to digitize some of your HR functions can be a solid investment for your growing business.
Regardless of which vendor you opt for, it's important that you can establish a solid relationship with your provider so that you can get flexible solutions that suit your organization.
Find Reliable Accounting Outsourcing Support
Looking for an accounting partner that can grow and scale with you? Download a copy of The VitalSignRx Case Study, where we discussed how our outsourcing relationship with our client Assist Group flourished in the past six years. Click below to read the case study.